How Responsive Website Design Proves Beneficial?
Designing websites has now become the most sought after services in the present world of Internet business. There are number of websites online that are mushrooming with each passage of day, which has led to the increased significance of website design services. All evolving and successful companies are eager to own a successful website to enhance prospects of their business through Internet, which is why website design has become the need of the hour.

Website designing has now become an indispensable part of web development process. Therefore, the current market scenario requires building brilliant, attractive and easily navigable websites that have great impact on the minds of users, when compared to sites that possess simple designs.
It would be not wrong to say that in this area, web designing plays a vital role. Therefore, websites are one of the most important tools a business or a company can have to attract prospective customers to their business and this in turn helps them to gain full business potential.
The importance of having high quality website design cannot be ignored at any cost. Even though, good quality is often subjective, there are certain important standards on the web that ensures that your website gets indexed in major search engines and the web design is in accordance with the search engines standards. The essential factors that are involved in the process of making a website should be considered by web development team, but there are also some few important elements which should also be followed.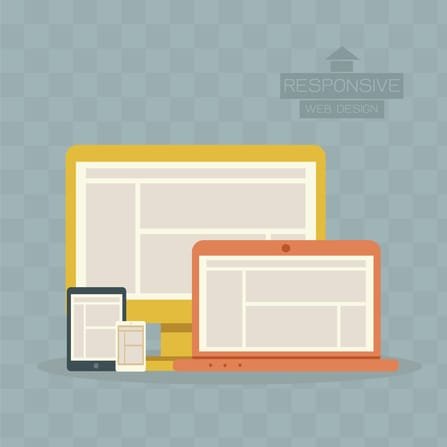 Developing quality web design mainly involves effective use of certain elements on web pages that include colours, graphics, fonts and logo. The next step includes assembling all these elements together as cohesively as possible in order to get the full potential of the important areas of the website.
With increasing number of mobile users accessing number of sites, it becomes very important for businesses to consider this factor in order to provide great user experience. Further, enhancing user experience will result into more user engagement with your site.
It is very common to develop a separate mobile site; but the latest trend is all about developing website by incorporating responsive web design concept. This brilliant concept has made it very easy for website owners to design a single website that can operate and function smoothly on multiple mobile and smart phone devices.
Let us understand how responsive web design proves beneficial for website owners:
The best thing about responsive web design is that it adjusts the screen content for different types of mobile devices. Therefore, a mobile application developer should very well understand all the important aspects and deliver engaging content to end users.
Designing a responsive web design requires the same URL no matter on which device the site gets loaded.
If in case you already have a website, then it is not necessary to design a separate website for mobile device or smart phones. If you wish to create responsive web design for your site, then you can hire professional web developers who will incorporate responsive web design concepts in your site so that it can appear perfect on almost all the devices. However, it has been observed that in some cases, it is not possible to use current site for converting it into responsive web design and it may probably increase cost factor to a great extent.
Thus, it can be said that adapting to responsive web design really proves beneficial for online businesses to earn great profits and to carve a niche even in these competitive times.
About the Author!
Ryan Holman is working with a leading website design company, since last few years. In the above post he shares information about the significance of responsive website design in Brisbane and how it proves beneficial for website owners.