In today's modern world, consumers have a lot more options than before.
If you're a healthcare marketer, it's likely for you to want to stay top of mind when someone's looking for new providers. You aspire to get these patients in the door and tackle years-long loyalty.
As you know, implementing a brand awareness strategy will allow you to attract new patients and top-tier physicians, as well as help you stand out in the marketplace. However, when you get requests for tons of tactical materials, the significance of branding gets pretty much lost in the noise.
Consider the following tips, and you'll be well on your way to creating an excellent brand awareness strategy for your healthcare organization.
But, before we jump to conclusions…
What's In a Brand?
Well, a lot, by the looks of it, and the necessity of branding continues to grow in the healthcare industry, especially in a time defined by choice and consumerism.
It's a whole new world for providers, particularly those who haven't had to implement much consideration into their public outreach and image. However, the "old" healthcare industry is evaporating, providing opportunities for a marketplace that appears to be more like retail.
This represents a few challenges, but also a great opportunity as providers who create a solid branding strategy can effectively seize a larger market share.
The Problem

Branding opportunity in the healthcare industry is driven by the sheer challenge of increased customer choice, which is something healthcare organizations aren't quite accustomed to.
In the healthcare industry, we have historically operated with control of the whole experience, We'd tell someone to go there, do this, see this doctor, and people would do it.
Considering the changes in the healthcare world and the reevaluating of the customer experience, the control the customer has is more significant. When customer orientation is taken in the sense of power growing, it prompts brands to worry about the customer instead of thinking about themselves.
The situation creates the demand for providers to set up a "muscle memory" in terms of mimicking the most beneficial practices of other industries. Customers want to engage with brands like they'd engage with Amazon from a shopping perspective or Netflix from a content perspective. This is putting a lot of pressure on institutions to operate like retailers.
The Solution
For a healthcare organization to become a successful brand, certain crucial components need to be considered.
First and foremost, it isn't just about boasting an appealing logo (although it helps). A true brand must be broader, purpose-oriented, and promote understanding of what the institution is all about— not simply from a customer standpoint but the internal stakeholders, too.
Secondly, it's important to fully understand your audience and enhance the data collection process in order to define the brand pillars. You must know what the customer wants from you.
And third, make sure your brand permeates each aspect of the experience, both for customers and those working in your organization.
5 Brand Awareness Strategies for Healthcare Marketer
With all that said, here are five brand awareness strategies that every healthcare marketer should consider in 2020.
Strategy #1. Positioning
First of all, positioning your brand is one of the most crucial strategic efforts you can implement in healthcare brand awareness. However, it isn't that simple.
Strict regulations, tight budgets, and mega-mergers indicate there's little room for the majority of healthcare organizations to rebrand themselves. It's an effort every healthcare organization should explore.
Remember, the way your brand is positioned will decide its future in the thriving industry landscape.
When it is a question of positioning, competitive brand research plays a vital role. Your brand functions in a competitive landscape, studying which will help you find opportunities for differentiation.
As you know, the continuing wave of acquisitions and mergers has formed an industry landscape that's confusing and always changing. Creating an authentic, reliable brand amidst all the chaos will lead to ingratiating your company with its consumer base.
Ultimately, the main goal of positioning involves creating a long-lasting impression in your consumer's mind, which sets your healthcare brand apart. To achieve this, you first need to identify what makes you and your brand so unique. This usually requires an agreement among major stakeholders on things, such as brand category, brand promise, competitive advantage, and target customer. Authentic answers to these questions will lead to true distinctiveness.
Strategy #2. Visual Identity

Another effective way to make any healthcare organization stand out is through refreshing corporate identity.
The majority of healthcare brands have lackluster identities. While some are remnants of previous generations, others are formulated with little to no inspiration.
When refreshing visual identity, you need to consider the power a solid identity is able to wield. All great identities represent something. For example, Nike is the Winged Goddess of Victory in Greek mythology. The logo is derived from the goddess' wing "swoosh," which symbolizes the sound of speed, power, movement, and motivation.
By using symbols to conduct positioning, your corporate identity is probably the most effective way you can showcase your brand's differentiation.
Visual identity is what tells your customers why you're different from your competitors. To make sure this message is effective and appealing, your visual identity should be designed to stand the test of time. Remember, your logo represents your brand.
Strategy #3. Consistency, Consistency, Consistency
One of the most important aspects of your healthcare brand awareness strategy is to make sure your values are conveyed via every individual touchpoint.
If you're someone who claims to value his patients but keeps them waiting on hold for several minutes on phone, you're basically killing your brand.
If you're familiar with the term "patient experience," then you know that even though it's been around the healthcare world for decades, there's always room to grow.
In 2017, Forbes stated that start-ups are filling in the gap faster than ever, whereas long-standing providers continue to fall short. By enhancing the online experience of your healthcare organization with an SEO/user-friendly website, online scheduling, and patient portals, you can bring your preferred brand experience in-line with reality.
Strategy #4. Digital Marketing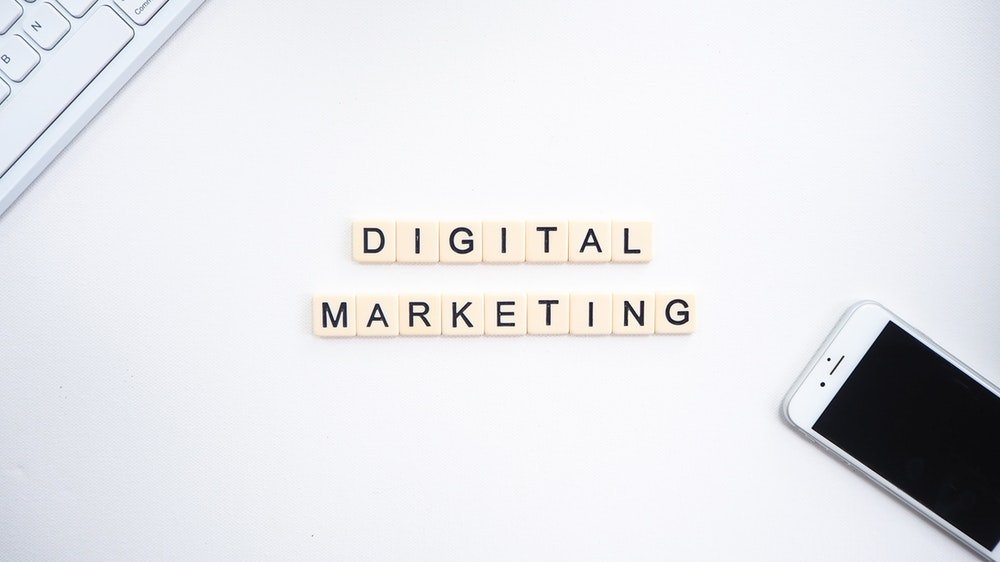 The new legislation, expanded government regulation, HIPAA laws— all these indicate healthcare branding is extremely difficult.
However, if you follow the key digital marketing strategies in the healthcare industry, you'll see that there has never been a more appropriate time to consider it.
About 80% of Internet users, or nearly 93 million Americans, have searched for health-related information online, according to research conducted by the Pew Internet & American Life Project. In fact, healthcare content is the second most-searched-for service online.
Therefore, digital marketing is a great way your healthcare organization can interact with its patients and enhance patient engagement. As mentioned earlier, you can begin with a modern website that is your brand's dynamic embodiment. You would be surprised if you knew how many big-name healthcare brands operate outdated, overly complex sites that don't care about user experience.
Not only does your website need to be user-friendly, but you must also offer a hassle-free and engaging experience, no matter what device your consumer is using. Note that mobile traffic has dramatically surpassed desktop traffic. Thus, it makes sense that most of your consumers are accessing your website on the go. Mobile-friendly design is what makes a brand robust and shows that it has its customers top of mind.
You need to reach your audience where they're mostly these days: social media.
Facebook, LinkedIn, and other similar advertising platforms let you reach a highly targeted audience with relevant content and information. By using the top-notch content available to healthcare organizations, you can manipulate social media in ways that brands in other industries can only dream of.
Aside from social media, Google AdWords is another powerful tool you can use to put your healthcare brand in front of people actively looking for your services. As you can see, digital marketing is one of, if not, the most surefire way to boost brand awareness and loyalty among your consumer base
And lastly…
Strategy #5. Consumer Experience

The growing healthcare industry focuses on the consumer experience.
Consumer satisfaction, combined with value-based metrics, indicates the people you serve will determine your organization's success. With that in mind, make sure your healthcare brand cares about its patients' needs and fulfills their expectations, starting with ensuring consistent and well-integrated brand experience across all touchpoints. This is especially important for elders care facilities because seniors often get neglected and compromised care. So make sure you are putting your loved ones in good hands like those at Assured Assisted Living.
Conducting weekly online surveys and in-depth interviews allow you to better understand how people are experiencing your brand. These actionable insights will offer more opportunities to help your brand stand out.
Wrapping Up
A brand strategy that allows your organization to stand out, motivates your target audience, grows your business, and helps you build a bunch of loyal supporters is vital.
Acquisitions and mergers and have built a healthcare environment that's confusing and inconsistent. Today, patients are looking for standout partners who are reliable and genuine about wanting to help. Thus, an effective brand positioning is significant in building a relevant and robust brand in healthcare.
If you found this helpful, feel free to share your thoughts and recommendations with us in the comments below.
About the Author!
Mary Walton is a professional editor, content strategist and a part of MarijuanaDetox team. Apart from writing, Mary is passionate about hiking and gaming. Feel free to contact her via Facebook.