According to Statista, in 2020, the top priority for companies among IT initiatives was digital transformation. If you are one of these companies, it is important for you to understand the process and the changes that it can bring within your business prior to embarking on this journey.

Digital transformation can be a daunting task, especially if you are unclear on what it entails. It requires extensive research and the entire process can be quite transitional, for which a lot of companies are unprepared. You can invest a lot of time and money in the digital transformation of your business and still fail if you have not covered all your bases.
While it might seem like a simple process at the outset, the actual transformation can take months or even years, during which your organization will need to adapt to newer practices and approaches, even for predefined processes.
7 Digital Transformation Myths
If you still feel that digital transformation is truly the next step for your business, make sure you stop believing the following myths:
#1. Digital transformation is expensive
Every transformation will incur an investment from your end, regardless of the scope. But not every transformation has to be expensive and time-consuming.
Digital transformation takes place within every process and department of the organization and can require some major investments. However, there is no one way of going about it. Some organizations prefer to go about the transformation in phases and change only some processes at a time. This approach can save costs as well as time for you, especially if you feel your core processes might get affected unfavorably.
The global spending on digital transformation is estimated to reach $2.3 trillion by 2023. By digitally transforming only certain processes of the organization, you can ensure better technological compatibility with existing business processes. Since it is a predominantly customer-centric process, it is important to evaluate the impact on the customer experience at every stage of the digital transformation.
#2. Digital transformation will disrupt the existing workflow
This myth is not entirely false but it should not dissuade you from going forward with the transformation. Automation and digital transformation can help you create better business processes, and improve your operational efficiency in the long run. However, while the transformation is taking place, the company might have to dynamically adapt to new business processes and models.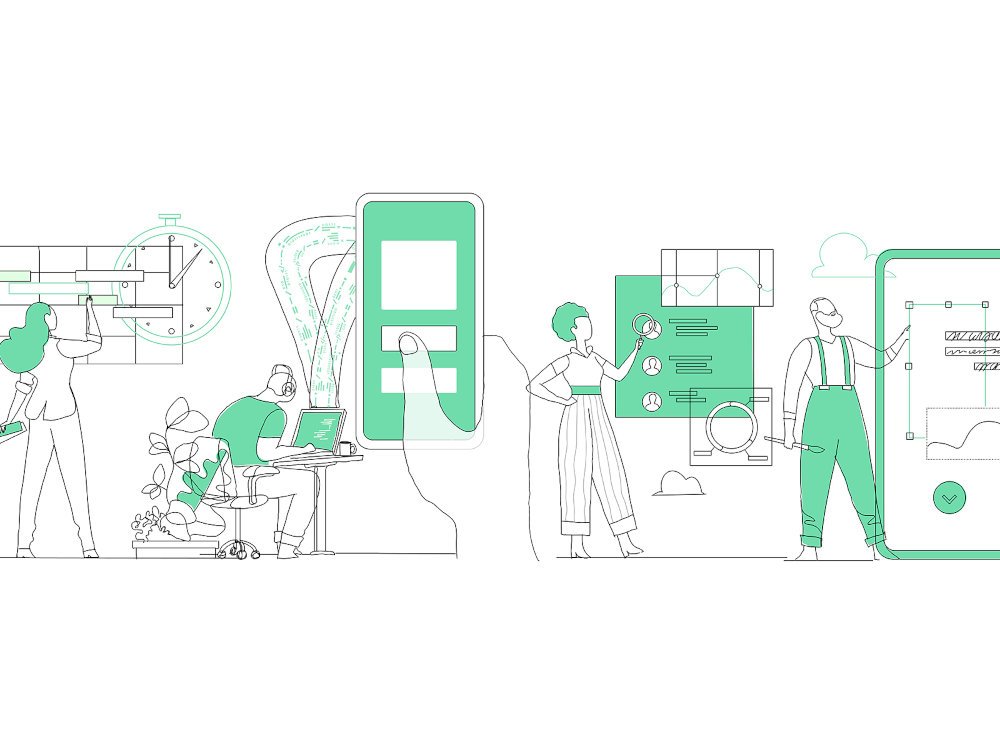 Organizations have highly connected processes and digital transformations when implemented fully, will affect each part of your business. However, for such large-scale projects, you should deploy a talented project manager who expertises in change management. If well-planned, you can still manage the minor disruptions that can take place as a result of the digital transformation and handle them effectively.
The key here is to be patient and wait for the initiatives to get integrated into the processes seamlessly. You should wait for the employees to get acquainted with the newly digitized processes so that they can effectively leverage them to achieve business goals.
#3. Every company MUST undergo digital transformation
When it comes to comprehensive IT projects such as a digital transformation, the one-size-fits-all approach rarely proves useful. Some companies thrive on the strength of their existing processes and do not need transformative changes to grow. Before you decide to jump on the bandwagon and trigger a major digital transformation, ask yourself whether it is the right time to do it and whether it will be useful for the business.
You should draw up your business metrics and compare them with your business goals. Then check whether the digital transformation you are planning aligns with these goals and if it is the appropriate fit for your organization. Go forward with the transformation only if you feel that the aftermath of the transformation than the status quo.
Even if you assess that your organization may benefit from digital transformation, consider whether the organization can afford to incur the costs at this point in time. Not all good ideas need to be implemented immediately.
#4. Digital transformation will boost revenues immediately
Like every other major business strategy, digital transformation has its own trajectory of performance. It would be unfair if you implement a digital transformation strategy and expect it to yield immediate results for your business. Moreover, revenues are highly subjective and depend on a range of factors including your team performance, sales growth, and marketing initiatives.
For instance, Burberry implemented an organization-wide digital transformation strategy, resulting in higher popularity among the younger customers in the US. The company was also able to penetrate the European and Chinese markets much more efficiently as a result of it. However, the vital aspect to be considered here is that it took Burberry nine years to reach that stage, even with their ability to pour in investments as required.
It would help to think of digital transformation as more of a catalyst in the process that will generate impact within the performance of your organization gradually. It is also important for you to consider the time taken to train the employees after the transformation, which should never be discounted.
#5. Digital transformation ends with digitization
Let's make this clear: Digital transformation and digitization are very different from each other.

Digitization refers to the tools and digital techniques that might be integrated into the processes to improve their performance and efficiency, impacting mostly the employees. On the other hand, digital transformation is the process of completely digitizing each and every aspect of your company and is largely customer-oriented.
For instance, implementing automation software to speed up your internal processes would be a step towards digitization. But if similar technology is to be integrated into every business process and specifically on the customer end, you would need a digital transformation strategy.
Simply digitizing your processes and expecting them to yield results that can be achieved from digital transformation is incorrect. It is also unwise to compare digital transformation with the digital strategy that your organization might currently be using. Remember: there are a lot of companies that are digitized, but very few have been able to achieve complete digital transformation.
#6. Digital transformation is led by the senior management
It is undeniable that the senior management bears the onus of all the major strategies and initiatives that are implemented throughout the organization. But in the case of a digital transformation, being technologically sound and agile is crucial. More often than not, digital transformations are driven by the IT department in collaboration with employees who are abreast with the recent technological developments.
Senior management can guide the organizational change that will be triggered by the transformation but might not play much of a role in implementing the actual transformation in the organization. Moreover, the millennials and Gen Z among your workforce could be highly valuable in this scenario. Even if they do not play a direct role in the strategy and implementation, they can grasp technologies much faster and can be a guiding force within departments.
You can also opt for digital adoption tools and platforms such as the digital adoption tool by Whatfix to speed up the adoption of digital tools among employees. It can be a great way to speed up the training process of employees and to help them get the most out of the new applications and digitized processes.
#7. Only technology drives digital transformation
According to Harvard Business Review, about 70% of the digital transformation initiatives do not meet the goals that they set out to achieve. The reason is that most organizations get the technologies right, but their organizational processes are so flawed, that the digital transformation ends up intensifying the existing challenges. Technology is definitely an important part of digital transformation as it paves the way for the organization to evolve digitally, but without clear direction, it can fail miserably.
A successful digital transformation requires the support of the management, able leadership that is able to deal with changes and challenges effectively, and a lot of patience. Along with the right technology, ensuring constant alignment with the organizational goals and business processes is very important for the success of the digital transformation. Moreover, challenges in managing the overall performance of the organization can be alleviated by strong change management mechanisms.
Digital Transformation as a Strategy
The myriad benefits that organizations can get out of digital transformation are undeniable. Companies that want to pursue digital transformation should be prepared for the long road ahead of them. While there are many tools and techniques that can make the adoption of the digitized processes easier, the process of digital transformation itself can be time-consuming and lengthy.
As the leader of the company, you should be prepared to deal with the chain reaction that digital transformation can set in motion, and have the necessary investment and resources ready so that challenges can be overcome. Most challenges you may face can be solved using effective management techniques, and a pedagogical approach towards digital transformation.
About the Author!
Hazel Raoult is a freelance marketing writer and works with PRmention. She has 6+ years of experience in writing about business, entrepreneurship, marketing and all things SaaS. Hazel loves to split her time between writing, editing, and hanging out with her family.