10 Tips for Creating a Killer Personal Portfolio Website
As a designer or creatives you need a portfolio and have a website is the quickest and easiest ways to showcase your works. Even if you have a physical portfolio, a website is pretty much expected these days in addition.
Like have some real estate on the web and make it easier for hiring managers or prospective clients to find you, learn about you, and get in touch with you.
Then having a great web design portfolio can greatly increase your chances of gaining more work and earning more money.
To help you out, I've come up with a list of top tips that you should be including in your personal website. With the examples of each.
In the examples below we found from PremiumCoding WordPress Theme collection, as we see they offers a theme for corporate and personal use. From clean and minimal, to complex and multi-functional, also every one of their themes is professional, responsive and beautiful.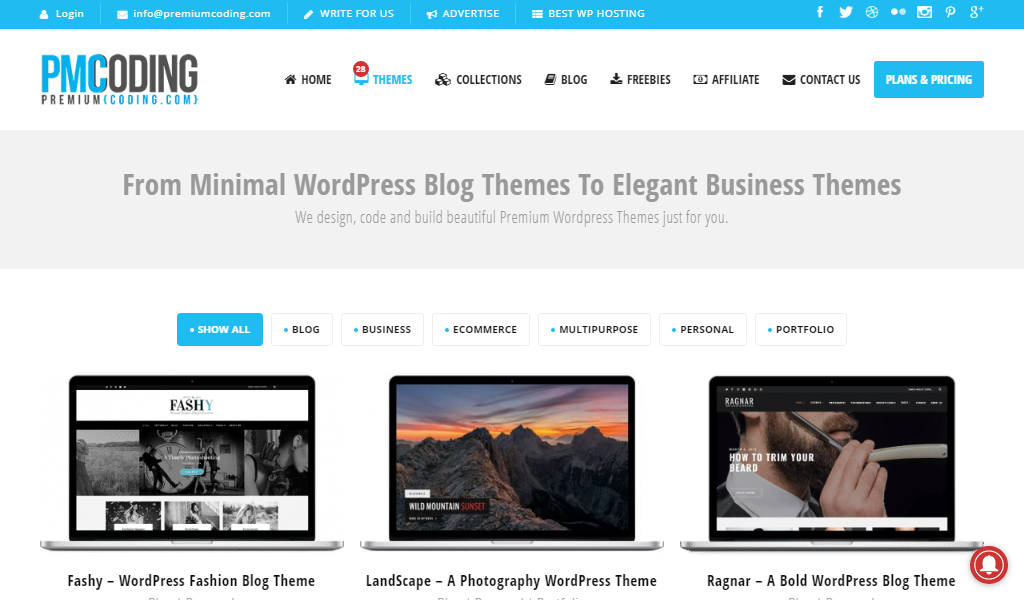 Today the PremiumCoding has 28 WordPress themes in stock. These themes are available in six niche categories and one additional category for free themes.
10 Tips for Creating a Killer Portfolio Website
Here are some top tips to help you along the way:
Tips #1: Have a Logo and Tagline
Have a logo for your website is the basic. The logo is your brand and your tagline is who you are. They both will capture the potential customer attention and answer the question "why?" very quickly. Otherwise, the visitor will click the back button very quickly.
 icon-search Live Demo |  icon-download Download
Here the key, your logo is the representative of your design style and personality. Then your tagline should short and descriptive bring the value you can give to a potential client.
 icon-search Live Demo |  icon-download Download
Tips #2: Have an Elevator Pitch
Then include an Elevator Pitch – a summary—no more than two to three paragraphs long—laying out the most important things about you. This could include major companies you've worked for, projects you've worked on that you're most proud of, your "superpower" as a professional, and even a little personality. Imagine people coming to your site and only reading this one section. What would you want them to take away?
 icon-search Live Demo |  icon-download Download
Tips #3: Easy to Navigate
Don't make visitors hard to navigate your website. If you can't get to your work examples easily or quickly be able to contact you, then it doesn't really matter how good your work is: the visitor will potentially grow frustrated and try another designer.
 icon-search Live Demo |  icon-download Download
Make your portfolio super-easy to navigate. Simplify and streamline the menu items, reduce and consolidate pages, and keep the navigation style simple rather than getting clever with it.
Tips #4: Categorize your Works
Categorize your work samples to make the browsing of your portfolio easier. Even, say, ten items are instantly easier to make sense of if they're categorized by logos, websites, banners, whatever.
 icon-search Live Demo |  icon-download Download
Tips #5: Tell about yourself
Since business is personal not robots, so include your bio with your story as a person can build the relationships with your potential clients. It can be just as much about personality compatibility and your character as much as your skills.
 icon-search Live Demo |  icon-download Download
Tips #6: Show Examples of Your Best Works
If you're a designer, artist, photographer, or the like, you should definitely create a sort of "gallery" of the work you're most proud of. If you're a writer, this could be clips to articles you've published around the web, photos of print articles, or links to books you co-authored or ghost wrote. If you're in marketing, you could include examples of campaigns you ran or descriptions of events you helped put on. Even if you're in sales or business development, try talking about some of the companies you've sold to or from, or give some idea about your sales numbers (without giving away anything proprietary, of course).
Get creative and don't think you can't "show off" your work just because you don't have anything tangible to show.
 icon-search Live Demo |  icon-download Download
Tips #7: Include Testimonials
Give social proof is one of the most effective ways to reduce risk for a prospective client.
Think about it: if you're not sure of this new designer and see people raving about the quality of the work, and you see a link going to the website in question to prove that it's legit rather than a lame fake testimonial, then you're much more likely to take a chance. That's what testimonials do to prospective clients – reduce their risk and make them more likely to try you out.
icon-search Live Demo | icon-download Download
Tips #8: Show your service offer
Don't make them figure out what type of work you do – Make theme clearly say it.
You might be noticing a theme in these tips – make it as easy as possible for the visitor. And this tip is no different: clearly say what work you're available for to the prospective client.
 icon-search Live Demo |  icon-download Download
So a visitor comes in, quickly sees your style and what value you offer, checks out the work, looks at the testimonials, and is sold – the last piece of the puzzle is for them to quickly see what kind of work you can do for them.
Tips #9: Have a great blog page
Blog is the perfect medium to share your knowledge, experience and philosophies to your potential clients. It gives you a space to become a thought leader, engage with more people around the web, and easily update your network on your career news.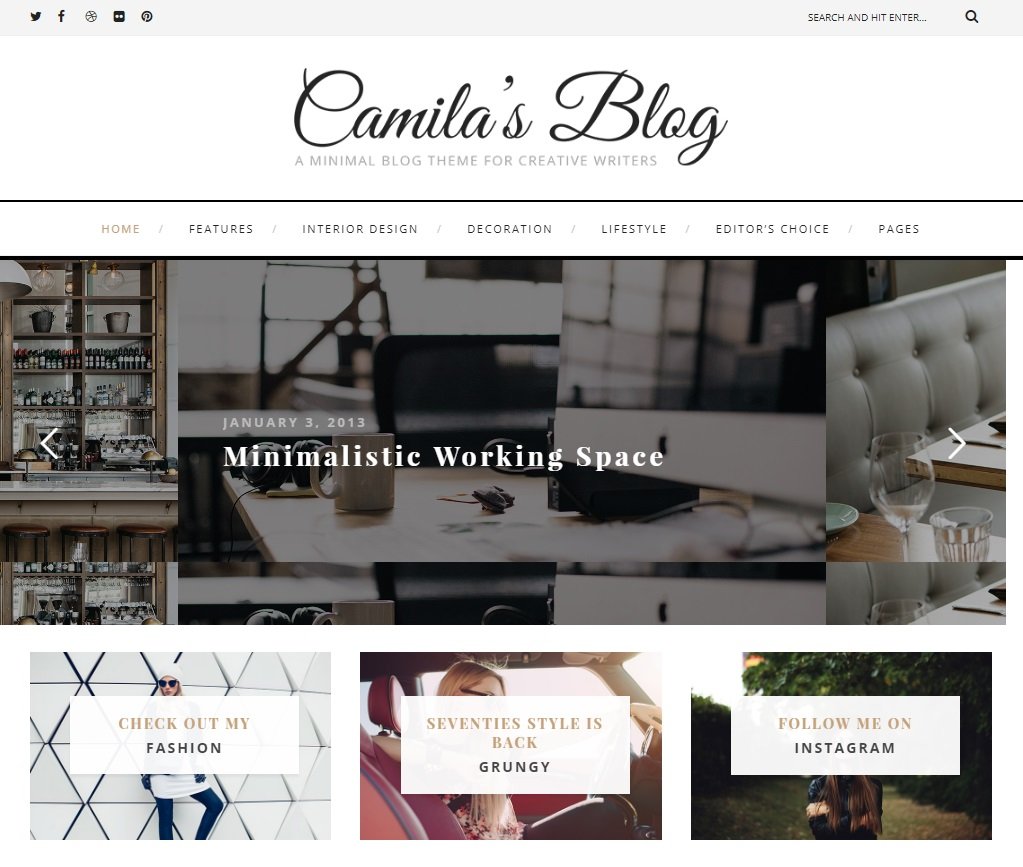 icon-search Live Demo |  icon-download Download
Tips #10: Make it easy to contact you
And the last, include a contact section in your portfolio is a must. The contact page will make a prospective client to be able to contact you easier. Then the chance you'll end up getting his or her project will greater.
 icon-search Live Demo |  icon-download Download
Need more awesome WordPress Themes for your personal portfolio website? Visit PremiumCoding icon-external-link .