The digital marketing industry has expanded exponentially over the past few years. The growth has been primarily to meet the growing demand of the customers and the market alike. The past decade especially has seen a rapidly growing number of tools that are being used to measure the outcome of various marketing and sales campaigns.
The innovative tools and methods also give an insight into valuable customer data, which can be useful for making important business decisions. In light of the current trends and practices, the digital marketing industry is expected to expand even more in the future. Therefore, if you are looking to expand your digital marketing business, then this is just the right time to do it.
Moreover, since a lot of tools and practices are still new to the industry, there is a great deal to learn as well. One can never really predict the future, but one can predict against trends and forecast a model for the future. In terms of the digital marketing industry, the future does seem bright. Bright enough for you to invest in it.
Whether you are a Digital Marketer, Social Media Manager, or an SEO Specialist, the trends are constantly changing. The important thing is to stay atop the trends and innovative practices to set yourself apart amidst the competition. We will be talking about some of the most popular digital marketing trends which have been trending in the market today.
The AI Revolution
Artificial Intelligence (AI) has changed the digital marketing industry completely. The AI revolution is not just associated with digital marketing; this innovative tool has taken over several other industries as well. AI gives marketers the ability to collect useful data, analyze it, and extract useful information from it.
This data furthers the capability of businesses to make well-informed business decisions that can positively impact their sales. Previously, marketers were reluctant to use AI as part of their digital marketing strategies. However, with the increase in the use of AI, especially by e-commerce giants like Amazon and Spotify, the use of Artificial Intelligence became not only common but also popular among marketers.
How does AI work?
Websites and online platforms use Artificial Intelligence to show only those products to customers that they might be interested in. The AI software picks up customer preference through their previous purchases or what they have been searching for online. This can noticeably improve the shopping experience of the buyers and eventually increase the likelihood of them making a purchase and make them feel more valued.
AI is used in various applications and processes, such as automating chatbots, personalizing emails, and advertisements. You can incorporate AI in multiple aspects of your business to improve the user experience of your customers and great value addition for your business.
Influencer Marketing on the Rise

You must all be aware of the fact that marketing is no longer about giant billboards and catchy advertisements. A certain part of it may still be dedicated to television and radio advertisements, but a huge chunk of marketing has been taken over by influencers.
Yes, we are talking about Instagram celebrities, YouTubers, and tiktokers who are now well-known for selling and promoting products to followers that are in millions at times. Influencer marketing is known to be highly effective, probably because the audience has already been built. The trend of targeting influencers to promote products is most likely to increase in the coming years.
However, as a marketer, in the current market, you will come across millions of influencers who may seem a great fit for your marketing campaign. However, it all comes down to choosing the right one! Here are some tips that can help you pick the right influencer for your next marketing campaign.
Tips for choosing the right influencer
Choose an influencer that has an audience that resonates with your brand. Their followers should be the kind of people who would be interested in your products and services. For example, if you are a business that sells makeup, then choosing an influencer that is a makeup artist makes more sense than anyone else.
Your influencer must have a well-defined reach. When you are signing up a contract with one, make sure they share the relevant data with you about their reach and engagement.
Make sure the budget and the terms and conditions are pre-decided. To avoid a sticky situation, it's best that all the dealing is done over a reliable mode of communication such as email. Moreover, it's better to reach them out personally rather than through your business account to develop trust.
This probably goes for many other forms of marketing products as well; influencer marketing may or may not work for your brand. Therefore, it is better to allocate a part of the budget to it, which wouldn't hurt your business financially.
Blockchain Technology and Changing Trends
Blockchain has been playing a huge role in the Digital Marketing industry. After AI, Blockchain is the second most disruptive technology to have revolutionized this industry. If you have still not integrated this smart piece of technology into your systems, then this might just be the right time to do it.
Blockchain essentially enables the ability of transparent transactions to take place. Due to this attribute, blockchain is used in the financial market and related fields. Let's discuss how blockchain has changed the current digital marketing scenario.
How is blockchain changing the current digital marketing scenario?
Blockchain has made processes more transparent and has given consumers access to more authentic and trusted products. With this technology, companies are able to verify the authenticity of their products and make trade practices fairer. For example, carpet cleaning Westminster uses blockchain technology will enable your customers to see which products they have been using and what sets their business apart from the competition.
Probably the greatest outcome from this technology is that it has developed a more verified and trusted chain for the high amount of money spent on advertisements. The amount of money per dollar spent on ads has reduced by more than half. On the other side, businesses that were focused on building through ad spend would be eventually put out of business.
Blockchain has the capability to empower consumers. Companies have drastically changed their processes to be able to add value to their customers. By saving customer details such as the name, phone number, and residential location can help understand the customers in a better way and deal with them in a much more personalized manner. This helps the customers feel valued, and they are more inclined towards making purchases with your brand.
Chatbot Integration – A Necessity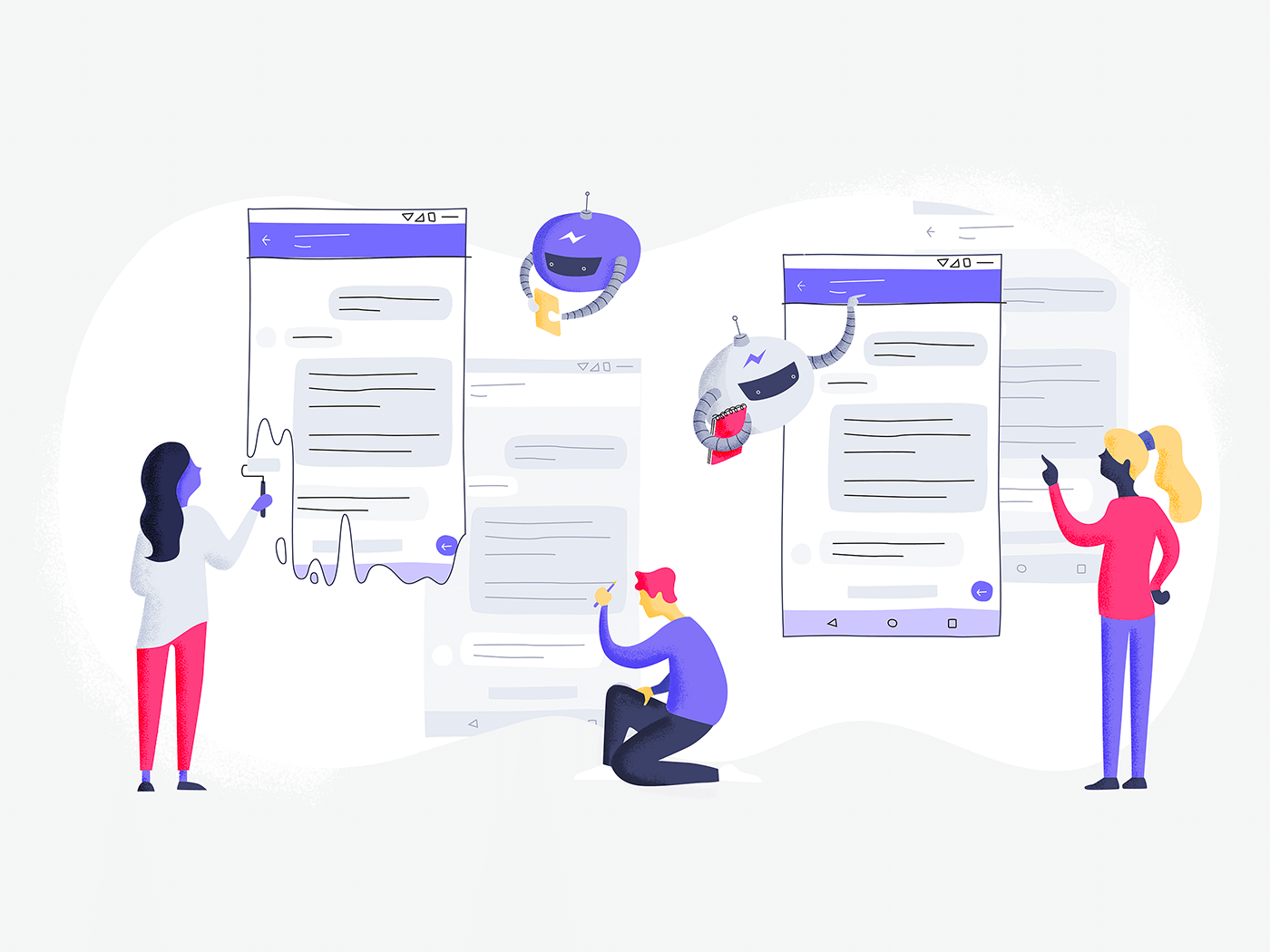 With AI rapidly gaining recognition, the use of chatbots has increased as well. Modern chatbots have the ability to have conversations that are close to humans. Although chatbots cannot entirely replace humans, they do have the capability to be present 24/7 and answer queries that are commonly asked.
In the current digital marketing landscape where customer care is, above all, it is extremely important to focus on this sector. It takes only a few moments to lose a customer to your competitors. Your inability to reply to a customer can cause you to lose a potential client. If you still have not integrated chatbots into your website, there is clearly a lot that you need to work on.
Even if your customer is not technically sound, these things will not go unnoticed and will eventually affect your sales. Luckily for marketers, social media platforms like Facebook are already equipped with this functionality. If your business is already relying on Facebook for lead generation, then this tool will be a great addition to your marketing strategy. You can use chatbots to help customers in various parts of the sales funnels. Initially, they are a great tool for customers to gather information and get to know your brand.
This is the first impression they will have of your brand, so it better be good! Additionally, they can help schedule meetings with clients. Therefore, if your customer wants to interact with a customer representative, then a chatbot can help you schedule the appointment without any hassle. Automating your conversations with your customers (to a certain extent) displays a great deal of professionalism on your part.
In Summary
As a digital marketer, it is crucial to stay atop the trends and the latest practices. Moreover, it is imperative that you have a marketing strategy that is somewhat flexible and welcomes and accommodates new trends. Among other things, it is also important to have a clear marketing strategy and all the right tools that can help you reach your goals.
The good thing is that there is a vast amount of knowledge available online to help you learn any new technology and get acquainted with your tool. It is never too late to register you or your team for the relevant courses and start training!
About the Author!
Shoaib provides ghostwriting and copywriting services. His educational background in the technical field and business studies helps him in tackling topics ranging from career and business productivity to web development and digital marketing. He occasionally writes articles for Carpetbright carpet cleaning Westminster.