Did you know a screen recording software can help your business too?
But what a screen recording tool does? In a nutshell, it is a software that allows a user to take a digital recording of the contents of a computer screen.
A screen recorder captures everything that is happening on a PC or Mac as it is seen by the user. They're used for a variety of purposes, ranging from following a maintenance procedure step by step to create compelling video tutorials and checking on your employees' productivity.
Here we'll give you the practical example of the use of screen recording software in your business.
Sometimes we do video call conferences with clients or the team. And here a screen recorder like EaseUS RecExperts comes to help you save and go back to this meeting and refer to certain aspects of importance.

The tool like EaseUS RecExperts enables you to record your screen and audio (from system or microphone) at the same time. Apart from that, it also can help you record online streaming videos, webcam, and gameplay easily.
While recording, you can add texts, lines, arrows, or use the zoom function to enlarge the recording content you want to show specifically. This screen recorder will simplify your daily tasks.
Key features:
Simple and intuitive workflow
Flexible capture any area of your screen
Enable you to record audio from your computer
Remove background noise and boost your audio
Record various games with a high-quality output video
Directly share your recorded audio or video to popular video platforms like YouTube
10 Reasons Why Your Business Need Screen Recording Software
Let's have a look at just a few practical reasons why screen recording software is such an important instrument in the arsenal of every business owner.
#1. Share information to a Wide Audience
Businesses are required to share information with a wide range of stakeholders, such as employees, customers, and shareholders. It would be difficult to do so when they are located in different parts of the world.
A screen recorder can be used to record presentations and live meetings. It helps to share information amongst those who need it.
#2. Fix Error in the System
Sometimes it may so happen that your system may not function up to the mark due to specific errors in the computer or the software. A screen recorder app will be helpful in this case. The problem may be so broad that it may be challenging to identify the cause.
Recording of the error helps the technicians to have a clear understanding of the problem. Hence, the problem is easily solved.
#3. Understand the Needs of Customers
It is one of the primary reasons why businesses opt for a screen recorder software. It helps them to identify what a customer wants. A significant advantage of this software is that you can always go back to the recordings and check if you have missed out on any minute details.
It will also help the upper management to keep track of their agents if they have missed out on any critical information or inquiries. Thus, it's a win-win for all.
#4. Helps to Reward Well-performing Employees
With the screen recorder software, you can keep track of those agents that are performing well. There might be a few who might not be up against the idea of having their work being monitored at all times. However, those who perform well have nothing to hide.
#5. It would ensure the maintenance of a few policies in the company

Different organizations have different types of computer policies. Like there are restrictions and limitations to a few secured connections only. The screen recording software can aid in maintaining them by checking if the employees abide by those policies or not.
Besides that, you can be sure of this that your employees are not diverted while dealing with the customers. Normally, workspace computers are not allowed to enter social media sites. This fact can be ensured with the help of this software as well.
#6. Create Amazing Tutorials to Enhance Training's Effectiveness
Probably the reason why everyone out there knows about screen recording tools is the massive amount of video tutorials you can find online. Screen recorders are used to record videos that teach how to do something on your computer step by step because they're extremely easy to follow.
The student or learner has the freedom to stop to understand what's going on whenever he wants. They're often used by instructors to make the class interactive and engaging.
If you need to train your employees, video tutorials are just one of the uses of a screen recording tool. You can use it to record their computer as well, so you know exactly what they do when they find customer information, for example, or learn the ropes of that new software you just bought.
By checking their activities, you can spot their weaknesses, provide them with useful advice, insight, and even with fantastic feedback on their performance since they can review it whenever they want.
#7. Improving Communication With Prospects & Clients
When you can't meet your prospect face-to-face (such as when you work with overseas clients), a video call is the only option. Especially if your client must discuss with his whole team or other stakeholders before making a choice, a screen recorder is a perfect solution to reach a wider audience.
You can record a presentation and then share it with them all so that everyone will receive the information quickly and efficiently.
You can also record your live meeting so you can watch it later. Even if you don't remember every detail of the conversation, or all the requests made by that overly demanding client, you can review everything at a later date.
Forget about stopping the flow of your sales pitch to take notes – now you got everything you need safely stored on your hard drive (or cloud).
#8. Check Your Employee's Performance During Their Daily Activities
Probably the first thing that comes when we think about the business uses of a screen recording tool is "spying on employees."
Well, it's surely interesting to check whether that annoying guy who always comes late is actually slacking on the job and spending all his day on Facebook, but there's more than meets the eye. Capturing your employees' screen during their daily activities will provide you with excellent insight into their performance.
How are they answering customer questions? What tools are they using for the majority of their time? Are they really exploiting that new feature you recently enabled to its full potential?
Screen records can also provide you with a more clearer picture of the work in progress, and help you make important decisions when time is running out or when the team is working under tight deadlines.
#9. Can create a wide range of content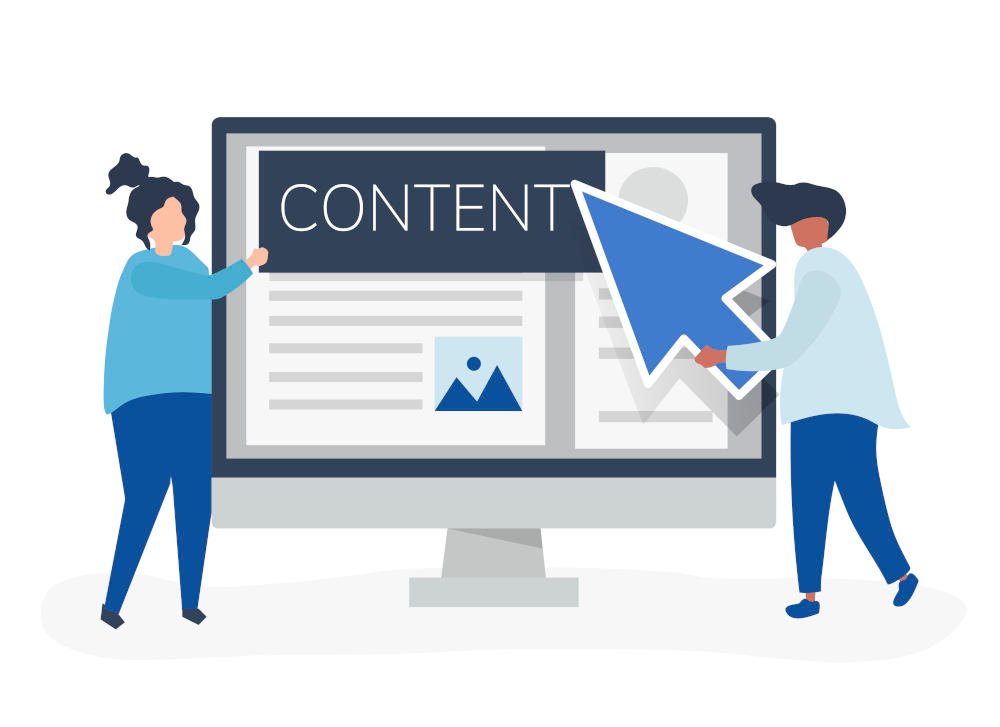 Naturally the most common way in which screen recording is used is as a tool to create content. Due to its ability to record video footage from the screen of computers, there is no other option that is quite as good at creating video content involving apps or any other digital products.
The range of types of video content that are typically created using screen recording include how-to guides and tutorials, product demonstrations, comparison videos, and reviews. However it can also create other types of videos, such as expert interviews that can be created by recording video calls.
#10. Useful for Educators
The educators or the educational institutes can make use of a screen recorder to record videos and information which they find relevant to the teaching matter.
This information can then be shad to their students, making the class engaging and interactive at the same time.
Conclusion
As you can see above the software can be used in a lot of creative ways to enhance a business' productivity and performance, like EaseUS screen recording software does.
Also not only helps in providing support to previously existing customers but could also help you in finding potential customers, thus aiding in expanding your marketing.
Which screen recording software do you use? There are and most of them available are free! Give them a try.