The second quarter is an excellent time to work on building better brand awareness. You've gotten the first of year stuff out of the way, perhaps completed your taxes, and now you're ready to look at your goals for the next 12 months.
Branding is something all big companies focus on. According to Investopedia, Pepsi spends about $4 billion a year on branding. People are much more likely to buy from trusted brands. And the better known you are, the more likely consumers are to trust you.
While small businesses have a much smaller budget than huge corporations, you can still do a lot with your advertising dollars. You can take some specific steps to improve brand awareness and make your name well-known among your target demographic.
Why Is Brand Awareness Important?
When people know more about your business, they're more likely to recall you when they need a product or service you offer. Think about how you find new companies to frequent. It's likely that you have an issue, you tell a friend or neighbor, and they make a recommendation of a business they've used or heard about.
Whenever someone mentions a pain point related to your industry, you want them to think of your name first. If users already know about your brand, they're much more likely to give you a chance.
#1. Try Guest Blogging

One of the first things you must do as a company is establish yourself as the go-to authority in your industry. One way to do this is to guest blog. People often start searching for a solution online. If they find an article on a highly respected blog and see you wrote it, you've created a touchpoint.
The more they see your name, the more of an expert you become in their eyes. They may even seek out your business just by seeing you post elsewhere. Make sure you choose a blog with a good reputation. Ask for a byline that includes a link to your business site.
#2. Build on Trust Factors
Make sure you offer trust factors so people know how reliable you are. They don't know you if they've not done business with you before. You must show them they can trust you to fulfill your promises.
Branding identifies what is unique about companies and highlights why consumers should choose you. Some things you can do to prove you're authentic include sharing links to reviews, adding customer testimonials to your site, and making your contact information easy to find.
You should also list any organizations you belong to, such as a local chamber of commerce, industry associations, and the Better Business Bureau.
#3. Know Your UVP
What is your unique value proposition (UVP)?
Your UVP makes you stand out from all the other companies selling similar products. Think about how they brand themselves. Perhaps a local tire place promotes the speed at which they change your tires. Another might talk about good value. How can you find a unique niche of your own?
Perhaps you focus on the quality of your work. You could promote that you have top-quality service, hire only the most experienced technicians, and offer free alignment with the purchase of a new set of tires.
Figuring out what makes you stand out isn't always easy. You may need to survey your customers to figure out why they chose you over other options.
#4. Remain Consistent
There are different schools of thought regarding how many times a consumer sees your messaging before it sticks. Some say seven or more impressions, and others say fewer or more. If they see a different claim each time, it's not as likely that they'll remember you. Or, you could come across as wishy-washy.
Once you've identified your UVP and come up with a branding campaign, stick to it. Use the same tone, message, and ideas across all mediums where you advertise. Repeat the same thing as many times as needed to make it stick in the minds of your potential clients.
#5. Tap Into Influencer Marketing
According to the 2020 Influencer Marketing Report, 89% of marketers feel influencers are effective at helping them get the word out about their brands. Micro-influencers may have an even narrower niche of followers who perfectly meet your buyer persona demographics.
Look for those who are choosy about the brands they accept. You don't want an influencer who promotes anything and everything. You must ensure they truly believe in your product and think it's amazing.
An experienced influencer will know how best to approach a branding campaign with their audience. Listen to their advice and come up with a strategy that works for you both.
Try to seek out those with an audience matching your target, but also those who have different people subscribed to their feeds. The goal is to expand your reach within each audience by having the influencers mention you multiple times.
#6. Start a Referral Program
Do you want to get word-of-mouth buzz going to increase brand recognition? One of the best ways to do so is to start a referral program for your customers. Give them perks for sharing something they already love with others.
The incentives you offer have to be affordable to you but desirable to your customers. You also should make sure anyone talking on your behalf knows what to say. Provide a post they can share on social media, offer to send out an email to their referrals with their signup code, or send out an SMS to their family and friends.
While you want the referral to come from them, you want the messaging to be yours to remain consistent and professional. Set some rules in place, as you don't want your customers spamming others while seeking a payoff.
#7. Choose a Voice
Your brand should have its own personality. You must develop a voice that makes you stand out from other companies. Think about brands such as Lush, who are known for natural products and protecting the environment.
What is your company's personality? Is it helpful, fun, exciting, or serious? Think about what your customers need from you. Don't just choose a business persona based on what you're like in real life.
You may have a lot of fun and be the life of the party. However, if you sell financial services, your customers want reassurance that you take their finances seriously. Fun isn't going to be a good match for the banking industry.
#8. Increase Organic Social Media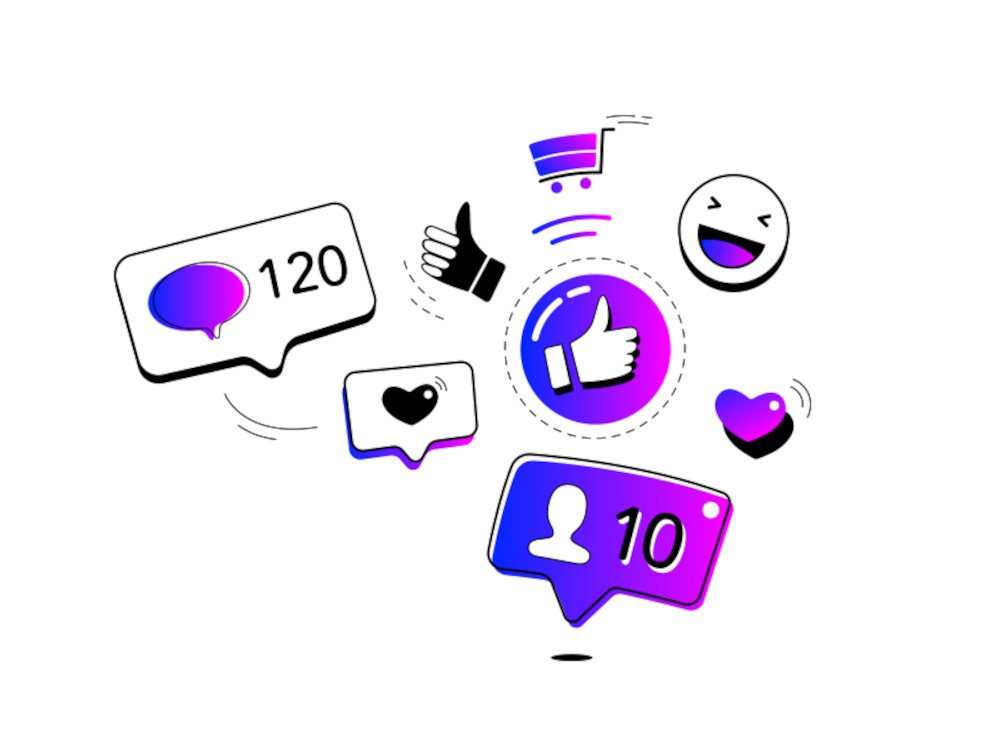 Statista predicts there will be 3.43 billion monthly social media users by 2023, or about one-third of Earth's population. Just taking out ads on social platforms isn't enough. You need to get information about your business and who you are in front of users organically.
The best way to have people share your posts is by offering them something worthwhile. Think about the pain points driving customers to you. How can you solve some of them with an article or video? What value do you add to the conversation without expecting anything in return?
Advertising is fine. People expect you to promote your brand. However, when you give them info and establish your credibility and knowledge, you also build brand awareness.
The second quarter is a good time to release content on social media. People aren't yet thinking about Christmas. Many are still inside, as the weather is chilly in many parts of the country. This is your opportunity to gain some traction.
#9. Partner With Other Brands
Another way of building brand awareness is finding a like-minded brand that isn't your competition. One example might be a photographer teaming up with a baker to promote to engaged couples.
You would introduce the other company to your mailing list, and they would do the same for you. With a little creativity, you can come up with some campaigns where you become one another's influencers at zero cost to either of you.
#10. Embrace a Social Cause
Do your customers have some pet social causes? If you aren't sure, go ahead and survey them to find out what they care about. You can do something good for your community, raise awareness of your brand from the free press that follows, and create a common thread with your clients.
Perhaps your customers care about clean drinking water. If you care about preserving natural resources, you could team up with a local water company and work on some projects to keep water sources in the area clean.
Never take on a cause because you want publicity. However, when you really care about something and try to make the world better, you will usually gain recognition from those who care about it too.
Look for Branding Opportunities
Building brand awareness takes time and concentrated effort. Ideally, you'll work on name recognition around the calendar year. However, if you find you have extra time to devote during the second quarter, or any other time, you should definitely put some extra effort into branding.
Be open to trying different things. A podcast is a good way to connect and establish authority. Being a guest on a radio station helps expand your audience reach. Advertising should be part of your strategy. Get creative, and you'll be surprised by how fast you establish a name for your brand.
About the Author!
Eleanor Hecks is editor-in-chief at Designerly Magazine. Eleanor was the creative director and occasional blog writer at a prominent digital marketing agency before becoming her own boss in 2018. She lives in Philadelphia with her husband and dog, Bear.