Many people still remember the first time they bought that Nirvana merch shirt with the 'smile' logo at a concert. That shirt would probably be cheaper if bought at a store but for that person who was at the concert, it was worth every overpriced cent.
That's because, for them, that shirt is not just a piece of clothing to be worn when lounging around the house. It represents their experience at the concert. It was them being with friends. That shirt is part of who they are—it identifies them.
In other words, they had an emotional connection to it, and it is why brand merchandise is so popular. Good brand merchandise should resonate emotionally with the customers.
As many businesses know, merchandise marketing is a great way to get people's attention. In 2018, merchandise for brand promotion generated a USD24.7 billion revenue. And this figure shows the scope for merchandise's demand as a promotion for a brand.
Creating Your Own Merch
Before you go on creating your merchandise for your brand, consider some of the basics before taking that next big step.
Who Is It For?
Who is your audience? This is the first thing that an entrepreneur, artist, or graphic designer should consider. You must have an idea for whom you should design your merchandise. Not everyone will pay attention to every design in your store, but a certain group of customers will buy the merch that you designed because you created the merch with them in mind.
If the design is for a specific client, then get to know the target audience. Doing this will make it easier for your own brand to attain the same success as some of the biggest names in the world of branded merchandise, like Printful design team shirts.
The Brand's Message
Your audience for the merchandise would be better motivated to purchase your product if it had a message on it. The message can be a motivational slogan, an inspirational artwork, or a humorous meme. The message, of course, will depend on your target audience.
If your target customers are kids, then the message should be different from the message intended for adults. Always keep in mind the research you made regarding your target audience.
Have A Plan

Plan everything. This means you've decided on who your target customers will be, and that you've done your research about your target customers, and what exactly you are trying to accomplish with your design.
Know how to achieve that goal, and be specific on how much you are willing to invest in the design. Be sure your merchandise marketing is on point. Your steps should be planned, and your strategy, your intentions, your target customers are all well-researched.
Seek Inspiration
Try to look for inspiration first before sitting down in front of the drawing board. Browse online portfolios and study your previous works for anything to get that creative juice flowing.
Take a walk or do any activity where you can be alone with your thoughts. If you have experience in creating something, don't sweat it. You know that eventually, inspiration will come.
Choose the Right Merchandise
A large part of your merchandising marketing campaign's success will depend on the product you choose. Keep in mind that if your product is not something useful to your customers, it won't help create much interest in your brand.
A better tactic will be to offer products that customers can use every day. Don't use trendy items that may go out of fashion after a fortnight. Your customers should see the merch as something of value so that it can be with them for a long time.
Speaking of useful items, consider hoodies, custom mugs, hats, t-shirts, and other accessories that people will be excited to get. If you've picked the merchandise, then you use any of the shirt printing methods for adding your artwork or design on them.
Choosing the proper merchandise is an important decision. Your end goal should be foremost in your mind when choosing. Do you want to build your brand value, or do you want to increase your brand recognition? Perhaps you intend to increase sales. These are things to consider as you choose your merchandise.
There are many products to choose from, but only a few of them may be right for your brand image. Pick the merchandise that is useful and of high quality. Then use these two as criteria for your choice as you shop around for your merchandise.
A different approach is to choose products that don't have many variations. Examples are socks and hats; these two are unisex and sizes aren't that dissimilar. You would have potentially more people interested in your merch.
Make Your Design Simple And Unique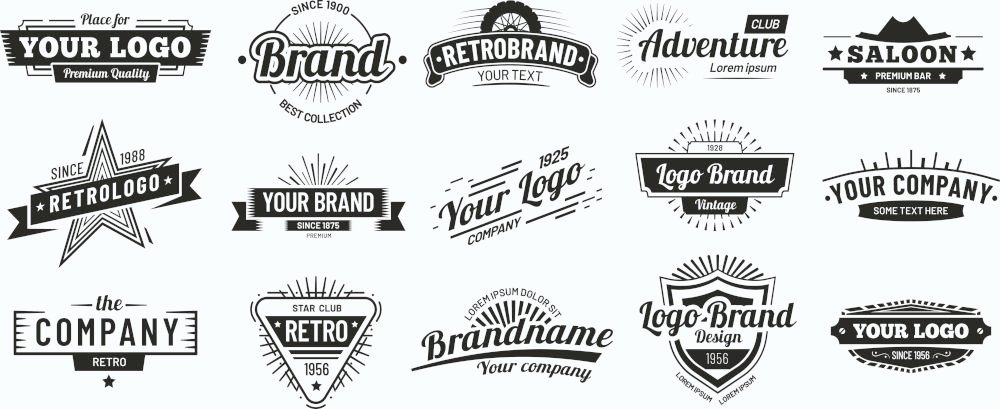 You may be using various merchandise like t-shirts, hats, hoodies, tumblers, mugs, notebooks, and others, but make sure your design is unique. The visuals and logo should be eye-catching.
Also, make your design simple. Try to resist the temptation to add your website, physical address, phone numbers, and other things that can clutter the design.
Create a simple, unique, and well-designed logo that could make an immediate impact on people.
Don't Make Your Theme Too Narrow
You may have a target audience, but that doesn't mean you should limit your brand merchandise to them. Make sure your merch is accessible to other people, too.
They should also be made aware of your brand. Design a theme that would appeal not only to your target customers but to a wider audience as well.
It's Not Just Profit
The desired results sometimes may not be immediately realized which means your branded merchandise may need some time to click. You should not expect to make a quick buck on your investment in merch. When selling merchandise, online or in a brick-and-mortar store, your objective should be to raise brand awareness. Profit will come later.
Brand awareness—this should be what's on your mind as you create and launch your marketing campaign. Focus on this and avoid second-guessing yourself.
Conclusion
Creating your own branded merchandise is a tried and tested marketing strategy that produces positive results. It can get potential clients' attention to your brand, as the merchandise becomes part of their daily experience.
Your logo and other visuals are effective at getting people's attention when seen on various merchandise—mugs, hoodies, t-shirts, hats, and other merchandise.