How To Get The Graphic Design Jobs You Want (12 Tips to Follow)
You've finally graduated from art school, or you're about to. Your next step is to find yourself that incredible job you've only dreamed about until now.
You know that your graduation is a tremendous achievement. You also know that the job market can be tricky. Finding that perfect job, or at least one which is a good fit is by no means easy. If you've worked on your portfolio, drawn up a great CV and ensured your cover letters match the position you are applying for, what more can you do to get that graphic design job you want?
Tips #1: Create a good-looking resume

When applying for a new job, you'll want to have a relevant toolkit to give you the best chance of success. As a designer, however, you don't want your CV to be a boring Microsoft Word document. If you have one, tear it up and throw it away.
Instead, use your skills to create a CV of note. If you're an animator, present a short video of your work.
As an illustrator, create a unique drawing which will present your work to your future employer. If you work with typography, create a document which is both unique and highly legible.
If you simply don't know how to create one, you can get a resume template and customize it to your liking.
Tips #2: Use SEO techniques for your online portfolio
When searching for new staff, half of the current employers will use search engines such as Google. If you want to give yourself the chance of being discovered, use search engine optimization techniques.
SEO will help to improve your search engine rankings, which draws viewers to your site. As a result, your portfolio will get more views from potential employers.
SEO techniques include creating backlinks to your site, using keywords, ensuring that your site loads quickly, keeping your site responsive to mobile devices, producing quality content which will keep viewers engaged and updating your blog or portfolio on a regular basis.
Tips #3: Use Pinterest to showcase your portfolio

Social media platforms encourage users to engage with your work. Pinterest can be a great place to start as a graphic designer. Pinterest gives you the opportunity to create an online portfolio or set of 'pins' which users will be able to engage with, share and explore.
By using this online pinboard, you will have the opportunity to showcase your work, and hopefully catch the eye of new clients and potential employers.
Tips #4: Request Google Alerts
If you're looking for a job in your area, setting up a Google Alert will notify you every time a phrase appears on the web. This alert will be sent to you from employment boards, company websites or even within an article. Google Alerts bring employment opportunities to your inbox.
If you're looking for a graphic design position, simply go to the webpage and type in your job interests. This could be 'graphic designer' or 'illustrator' 'web designer' or all of the above.
Then type 'employment' or 'graphic designer needed' and your area. Use the (+) button so that you get notifications whenever these terms are used together. You'll start receiving email notifications of any opportunities on offer.
Tips #5: Use LinkedIn to make connections

LinkedIn is a social media site which gives you the opportunity to provide an online CV as well as connect with colleagues, mentors, business partners and supervisors.
LinkedIn gives you the opportunity to share past experience, as well as share online recommendations from past colleagues or clients. Using LinkedIn assists you to develop an online reputation which will attract new clients who simply have to Google you in order to find out your work history.
However, don't just leave the work up to potential employers. Share your (relevant) history, drop in your projects and follow companies you are interested in, as well as any recruiters in your area. This way you'll be notified of any upcoming positions in your area.
Tips #6: Go Networking
Even if you'd like to work freelance, being part of an online network of designers will pay off. It is through networking that you will learn about new opportunities, find out about job openings or learn about trends or techniques.
The design industry is often driven by word of mouth, which makes networking an important skill you can use towards building your career.
Tips #7: When a job opportunity does come up, read the instructions in the post

As a designer, you'll need to follow client instructions in order to interpret your client's design. You want to prove you can do this.
Therefore, when you find a job advert, explore the instructions in the ad carefully. This will give you the best chance of getting an interview.
If an advert for a post requests a CV, be sure to send one. If the request is for shared experience, tailor your cover letter to suit your position.
Comply with the request on where and how to send your CV. If the advert asks for an email response, send a mail rather than phoning your employer of connecting with him or her over social media. This will prove that you can follow guidelines or instructions.
Tips #8: Consider what your employer is looking for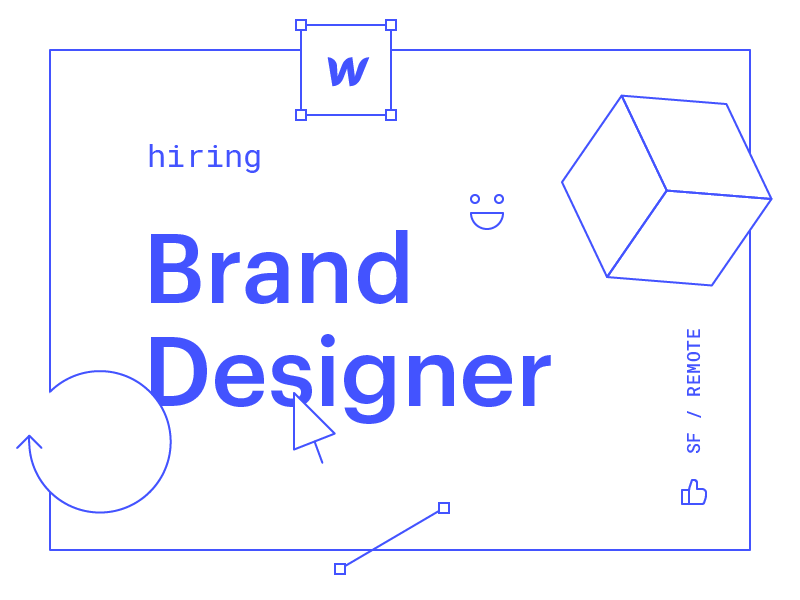 If your employer is looking for an illustrator, and this is your forte, bring this out in your cover letter and tailor your portfolio to show your skills. If you don't meet the requirements, and your focus is web design or typography, don't apply.
If you have no experience, you'll be wasting the employer's time and yours. Tailor the jobs you are applying for towards your own specific skills or talents. This will give you the opportunity to create the best fit.
Tips #9: Get to know the company you are applying for
When you are applying for a company, get to know who they are, what they do and where they want to go. This will help you to tailor your application to meet company needs. Companies are looking for an employee who will work well with them, understand their goals and assist them with moving forward.
If you send a generic email when responding to a position, you will come across as disinterested or impersonal. Investigate the company on Facebook, LinkedIn or Google, and show them you are interested enough to make your application relevant.
Tips #10: Consider your client's needs
When you are introducing yourself to a new client, focus on them, who they are and what they are doing, and how you can play a part in the company. Let them know how you can add to their message, culture or approach, what you admire, and what you have to offer.
The more you make your cover letter about the company, and the less you make it about yourself, the more likely you are to succeed in your employment efforts. A skill can always be taught, but your ability to engage, grow, fit in with a company and work with passion as a part of the team is what will set you apart.
Tips #11: Focus on the finer details
As a designer, your application is a representation of your work quality. A company is looking for somebody who will produce excellent work, going above and beyond what is expected, in order to improve company reputation.
When you work for a company, everything you do will either enhance or decrease the company reputation.
Therefore, your future employers are looking for someone who will shine. You can prove your ability to make an effort by caring enough to create an attractive (and carefully edited) cover letter, taking a professional tone and responding promptly to any questions.
Tips #12: Use your creativity

As a designer, you're more likely to get a job if you are able to show your talents by presenting a unique and aesthetic application.
This will be your design brief after all, and you want to prove you are capable of meeting the requirements. Submit an application which shows off your skills to the best of your ability by treating the application process itself as a design brief.
Summary
There are many different approaches to finding work as a graphic designer.
No matter which choice you make, use your creativity and step outside of your comfort zone in order to create a positive first impression.
This will give you the opportunity you need to take part in the creative world of graphic design.
About the Author!
Bogdan is a designer and editor at DesignYourWay. He's reading design books the same way a hamster eats carrots, and talks all the time about trends, best practices and design principles.