The local businesses often struggle to compete with the industry leaders. They even face an untimely closure more than usual because they can not improve their business statistics from a financial perspective.
That's why we have come up with the top 5 business growth techniques for local businesses that will change business dynamics in 2021. From lead generation to increased revenue- everything will be achieved if you manage to use these techniques.
What are Business Growth Techniques, and why are they important?
Business growth techniques are those methods that a company uses to expand its business gradually. It primarily depends upon the financial situation, but there are other factors as well. Government regulation, taxation policies, legalities, competition, environmental concerns, societal demands-everything plays a significant role in business expansion.
Local businesses use standard growth techniques such as market penetration, market segmentation, product expansion, diversification, etc. They are essential because they can help you interact with your customers more effectively. In addition, they can help customers trust your company and ensure you always have a strong flow of profit into your account.
Business growth techniques enable you to look for better expansion opportunities. It will attract new talent to your company and will help you acquire new assets. To ensure the long-term survival of your local business in the market, applying growth techniques is necessary.
Do you think there's a difference between the business growth techniques of local businesses, and multinational companies?
Well, there certainly is. Both the companies want to expand their business indeed. But, a local business cannot hope to open 10 new stores in a different country after it makes a little profit. At the same time, a multinational company can think in that way. So, there lies the difference.
The business growth techniques that a local business and a multinational company opt for are also different. Local companies have fewer resources, so even if they think partnering with a company in foreign will be good for them, they can't do that. But, multinational entities don't lack resources, so they can partner with anyone they want.
Multinational companies can choose to diversify their product. They can introduce new products or renovate old products quickly to capture the attention of new demography. However, local businesses can't possibly do that. They can not change their entire product or even introduce new products if the previous ones are not making enough sales. They need to have an ongoing flow of profit to do that. To keep better track of your products request tracking software system apps for your business.
So, as you can see, there are a few differences between local and multinational businesses' business growth techniques. Now, let's learn about some strategies that local businesses can apply to expand their business.
#1. Leverage your social media channel

You can get rich and powerful insight into your local business if you use social media to promote your business. You can use the social listening technique to find out what customers are saying. You can figure out their interest, intention, purchasing habit, and needs if you use social listening techniques.
If you already have a solid social media following base, you can simply turn them into loyal customers. In addition, it will be easier to promote your local business through social media handles because people already love your content. So, when you promote a product, they will likely trust your opinion.
Social media channels can also increase industry collaboration. So it is more than just influencer marketing. You can simply share a post about your local business on your social media account, and you will effortlessly be able to collaborate with others.
For example, if you have a local jewelry shop and share the jewelry designs online, you will automatically get in touch with people who sell those materials. So, it's easy to grow your local business's network if you leverage your social media channel.
#2. Thoroughly research your competitors
If you want to improve the business statistics of your local business, dive deep into your industry competitors. Find out what they are doing right and what you are doing wrong. Look into their marketing channels, customer base, revenue platform, pricing strategy-everything. Until and unless you gain competitive intelligence, you won't be able to generate sufficient lead into your sales funnel.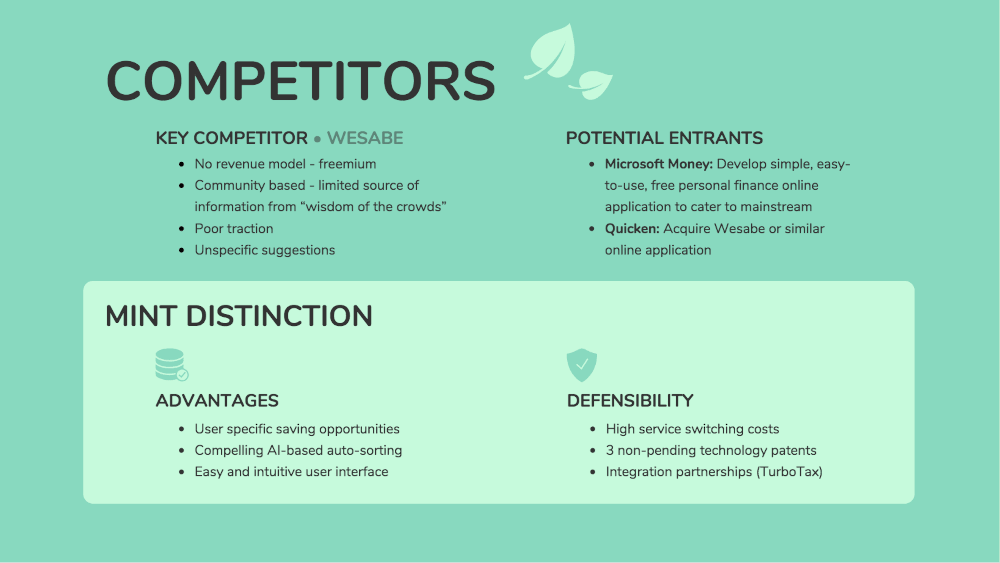 Treat them as your mentor, and be better. Learn from their mistakes, and improve your business strategy. They have already made a name in the industry so take inspiration from them. It is better to have a competitive edge in the market even if you own a local business because it will provide you expansion opportunities.
You need to figure out the uniqueness and differences of your products and services to gain a competitive edge. Thorough research will give you better insight into your competitors' strengths, weaknesses, opportunities, and threats.
So you can use that information to your benefit to improve your business's marketing plan. You will even understand which one of you, the customers prefer more, and why, so researching your competitors is pretty essential.
#3. Focus on the customer loyalty programs

Creating good products is not enough anymore to satisfy your customers. The local businesses might think they can't afford the luxury of customer loyalty programs, but they are no luxury. On the contrary, they are pretty necessary for the lead generation of local businesses. It will allow your business to attain sustainable growth. That is why it is one of the business growth techniques that even large companies follow.
They are great examples of business growth techniques because they can increase your sales margin potentially. In addition, it will help you retain customers. If the existing customers provide new customers through referral, you can give them specific vouchers to improve their shopping experience. That's how you earn their loyalty and make them a strong standpoint in your sales funnel.
If you can keep the cash inflow intact by retaining the existing customers, it will improve your business statistics legitly. It's a cost-effective strategy, and for a local business, that is something significant. It can also enable the business owner to gain popularity through word-of-mouth advertising and referrals.
#4. Find the right people for strategic partnerships
One of the most critical business growth techniques is to form the right strategic alliances. It is even more crucial for local businesses to enhance their business statistics because they can not do it themselves. You can either choose to partner with a company, or with an influencer, or a community leader as it deems fit.
Partnering with the right people will help you leverage their strengths and grow your business. It will help you target the right set of customers who will benefit your company. This business growth technique is helpful because those partners can complement your product or service. It is not a direct marketing effort but can be pretty effective if you use it carefully.
If lead generation is the proper focus of your local business, this business growth technique is for you. You can either choose to directly partner with a firm, which will complement your product. Or, you can hire influencers to sing the praise of your products on your behalf. As a result, your customer loyalty will grow, you will access new resources, and you will have new opportunities.
#5. Improve your customer service management

The final and foremost important on the list of business growth techniques is focusing on customer service management. Customers are the pillars of any business, more crucial, irrespective of its size. You can use customer relationship management software to get faster insight into your customer's interests and spending habits.
Choose the right software that matches your line of business. This business growth technique can help you quickly scale your business upwards in the industry. In addition, improving business statistics becomes more manageable if your customers are satisfied with your service. Therefore, take every customer complaint seriously, address them, interact with them, and take their feedback after the problem resolves.
A satisfied customer is always paramount to improve your business statistics. Local businesses focus on this parameter even more to ensure their long-term survival in the market. You must behave well with customers, and address their complaints seriously if you want to satisfy them. Not only will it help you to retain customers, but it will help you attract new ones too.
Wrapping it up
Lead generation is an essential parameter for every local business to improve their business statistics. These five business growth techniques will help you achieve the lead generation objective. Not only that, it will help you interact better with your customers, increase your website traffic, improve your company revenue, and improve your brand awareness in the market.
That is why focus on these five techniques if you are just setting up a local business and dream of going big someday. Remember, your dream of internationalizing the local business will come true in no time with the correct application.
About the Author!
Lucia Patterson was born and raised in New York. She is a passionate blogger and also a contributor writer at 7Best Things, Lawyers Inventory, Gossipment & Get Me Seen. As an admirer of history and art, she keeps traveling around to places that have a story to tell.