10 Online Businesses in Utah to Start in 2021 (Part 1)
Illustration by Kateryna Yemchyk via Dribbble
Tired of your 9 to 5 job? Hate the commute from home to work and vice versa? Is your family or your special someone making a fuss that you cannot make time?
Are you looking for a side job to future-proof your income? Another income stream to protect yourself against future economic fallout? Or are you looking for a job after getting laid off?
If you answered "Yes" to any of these questions, welcome to the online businesses world!
Online businesses have been booming thanks to the steady improvement of technology. Moreover, with the pandemic that broke in 2020, any industry is tremendously affected. Many may have suffered from getting laid off from their job. Many may have thought of ways to safeguard their income.
Nevertheless, the internet paved the way to pull people through despite the dire circumstances. It has made business easy to set up. All you need is your computer, internet, or website, and you're good to start anytime and anywhere.
Before you dive in, think about the business model that best suits you.
There are myriad possibilities to make fortunes online, from digital marketing services to e-commerce. Aside from researching ideas, consider the method that agrees with your experiences, personality, and skills—couple this with an enormous amount of willingness to get started and patience to overcome and challenges.
List of the Top 10 Online Businesses You Can Start
This blog article will help you discover the best online businesses that you can start with small investments using your knowledge, skills, and experiences. These businesses bring forth money fast. It is now in your hands to choose one to make it work for you.
#1. Online Coaching and Consulting

Being a coach or a consultant demands professionalism and expertise. They may sound the same, albeit the difference is that a coach guides a client to find the answer while a consultant provides particular solutions the client has. Anyway, conducting any of these two or even both of them can get you paid.
Suppose you have the expertise in any specialty, particularly in high-demand fields such as health, executive, life, and relationships. In this case, you are up for teaching and training others to be proficient in a specific skill. To get started, you need tools of communication, calendar, video call, and payment systems. Hence, online coaching and consulting are some of the successful businesses worldwide.
#2. Online Freelancing
A freelance worker or freelancer is a self-employed person who takes up contract work for companies. Online freelancing provides multiple avenues to strike on your own. You can take up freelancing jobs in areas such as audio editing, copywriting, researching, transcribing, translating, video editing, and many more. Being a virtual assistant can also be considered an online freelance work if the person started independently.
As a freelancer, you are marketing and advertising your expertise and experience in the first place. It is selling yourself so that you can get the gig.
#3. Affiliate Marketing

Affiliate marketing pertains to the promotion of a product or service of a merchant through various channels managed by another person. These channels include blogs, vlogs, social media, websites, and many more. The affiliate links a particular product or service from the merchant on any of the channels stated.
Let's say it is a website. When customers click on the link to buy the product, they will be routed to the landing page of the merchant's shop to buy it. The affiliate or affiliate marketer receives a commission for selling the products or services from the merchants.
Being an affiliate is one of the uncomplicated and cost-efficient business models to get started. All you have to do is promote other people or company's products or services on your channel. Based on your marketing tactics, you can achieve as much as possible, especially if you choose the best products and services that will help solve your target audience's dilemma or reach their goals.
#4. Drop Shipping Business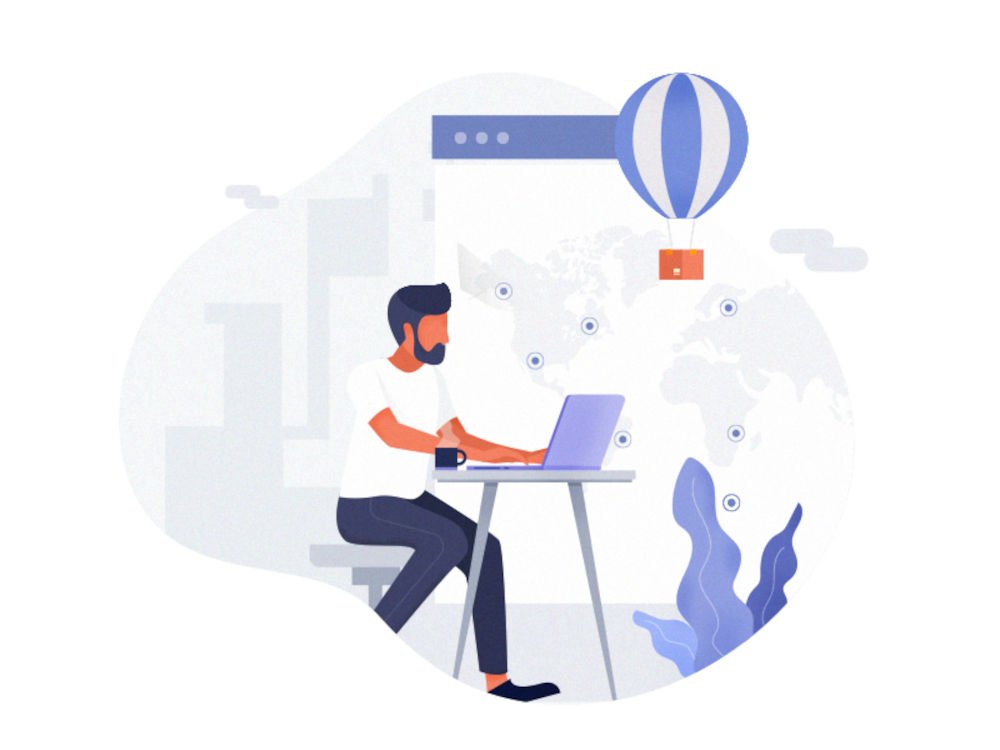 Dropshipping is selling other people or businesses' products online. You are the middle person in the transaction because when customers purchase an item from you, they buy it from a third-party seller. Hence, you don't need to manufacture, store, and ship the item. You only handle your online store, collect payments from your customers, and the customer service part of the buying transaction.
Although the drop shipping business is the easiest choice to begin an e-commerce business, it is crucial to assess carefully and choose wisely the third-party seller. There are scammers out there. Of course, you don't want to fall for the honeytrap, so it is a must to do business with a legitimate and credible seller.
#5. Handicraft Business

A handicraft is a decorative and valuable product made entirely by the hands or by using simple tools. Knitting, painting, quilting, and wood crafting are some of the handmade crafts famous in Utah. Handicrafts represent one's culture, heritage, and tradition. Besides, do-it-yourself or DIY items are a rave as some of the outturns are also eco-friendly.
Aside from its consistency and practicality, there is an enormous market for it. What you need is a natural and personal story to tell your potential clients. You can find great platforms online to showcase and sell your products.
Wait! There's More!
This blog article is only the first part of the 10 Online Businesses in Utah to Start in 2021. There are five more you can go through. It will also talk about digital marketing services in which a digital marketer in the US can earn an average of over $60,000 a year.
But if you require online marketing solutions, be part of Revinnt's 2000+ avid subscribers. Contact us today to get started.