An effective marketing plan is like the guiding star of your business. It always sets the right map for you to take advantage of your market niche and stay at the top of your industry. ALL THE TIME. Isn't it better when you know that your current marketing activities will boost your sales and increase your ROI sharply in a couple of months?
Most marketers tend to jump into marketing tactics without addressing the fundamental elements required to promote and retain sales growth.
20% of small businesses fail in their first year, and 50% of them fail within 50 years in business. And a poor marketing plan accounts for 14% small business failures. It's small businesses and entrepreneurs and other start-ups that suffer the harsh consequences of a poor marketing plan.
Steps to create a robust marketing plan
So, here are the top five steps to develop a robust marketing plan that works for your business.
#1. Set your goals, mission and objectives
First things first. Your stakeholders and marketing team leaders should sit together and define your brand's mission, objectives and goals. You have an idea for a business. Great! That's just the beginning. Now you have to decide where you want to go with that business?
What do you want to do with the business? Your business goals are the spokes in the wheel of your marketing plan. Your mission statement should be relevant to every move your business makes. It should explain why your brand exists and how it benefits your customers.
And your business goals should be:
Realistic
Time-bound
Measurable
Aspirational
Specific
Here's how you can set your business goals:
Define quantifiable goals
Determine what exactly you want to achieve from your business. You have to make sure your goal is worth the effort. You should know where you want to go and who you want to target to identify your business goals.
Make your goals specific
Your business goals shouldn't be too vague. Define your end goal so that you can create a relevant road map to understand how you are going to reach that goal.
Set a deadline
Your goal will fail if you don't set a proper deadline. You will be able to put your goal into context once you determine a deadline. Also, make sure you pick a reasonable date.
Let's say you want to run a study assistance business. And you are tempted to target the whole world while promoting your business. What if you didn't have the money and popularity required to attract attention from the whole world? Instead, you could start with local audiences and eventually expand your services.
#2. Analyse the position of your business in the industry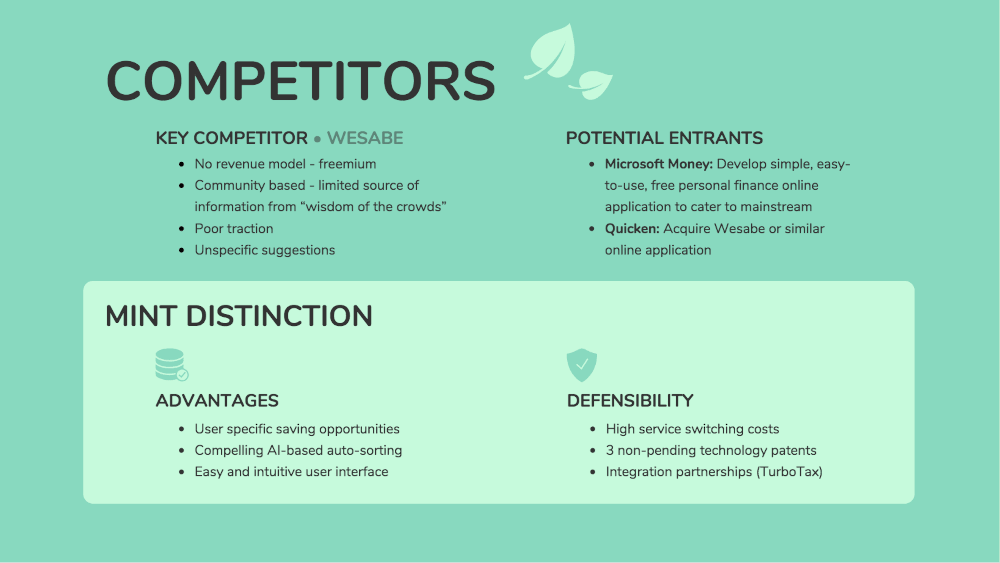 How many similar businesses are out there in the market? Who are your toughest competitors? How much revenue do other companies earn? You can get the answers to all these questions through the analysis of your business's position in the market. After all, you have to perform better than your competitors to step up your game and make your business more valuable.
Here's how you can analyse your position in the market:
SWOT analysis
In this study, you have to identify the following factors:
Strengths – The things your company does well compared to its competitors
Weaknesses – The factors that hold down your company from achieving success
Opportunities – The elements that create the potential for better revenue
Threats – The factors that create obstacles for your brand
Brand positioning
Brand positioning is about defining the ways your brand is perceived as compared to its competitors. This one requires you to create a compelling brand identity that casts a memorable impression on your target audiences.
Both techniques are important and highly effective. You can craft the right strategies accordingly. You can make all the changes required to create your ideal brand image. You would know which strategies can work out and which might cost you tons of money without any valid outcomes.
#3. Plan your marketing mix
By now, you know what to do with your business. You are also aware of your competitors. So now, it's the right time for you to plan your marketing mix. This will help you figure out the marketing tactics and campaigns you would need to propel your brand marketing.
It will be easier for you to develop marketing strategies if you have already completed the preliminary steps. And with a better marketing strategy, you can fill your sales pipeline with better performing leads.
Keep the following 5 P's of marketing while deciding your marketing mix:
Product – The services your brand offers according to the customers' wants and needs.
Price – The cost of the product offered by you.
Promotion – The marketing tactics you use to support the availability of your product.
Place – The channels that let you promote your products.
People – These refer to everyone who works for the business, including staff, sales team, etc.
Different industries demand different marketing strategies. For example, let's say you want to promote essays online on social media. Thus, platforms such as Facebook and Instagram must be right for you. However, in the case of legal industries, you should target platforms such as Twitter.
#4. Know your customers
Whether you have an informative website or an e-commerce one, the ultimate motive is to generate sales and earn money. Right? And you can do so after knowing your customers, what they want and how you can benefit them.
Identify and understand who your target audience is and how they will utilise your product or service. That is how you can figure out who your best prospects are and what are their pain points.
Here's how to know your customers:
Start with the current customers – Try to understand what your client base has looked like in the past. Note down the characteristics of your existing customers and organise their profiles based on common features.
Think about the benefits – Pinpoint all the features of your products and think about who would benefit from those. For example, let's say you are writing a blog for your target audience. First, understand how your target customers would benefit from the blog. Will they get solutions to their problems?
Get hold of the demographic data – Draw up the demographic portrait of your target audience so that you can turn your abstract clients into an old acquaintance. It is important because you begin with zero background information digitally. Eventually, you learn what their houses are, what work they do, what their hobbies are, etc.
Send out customer surveys – Customer surveys help you find out which customers convert into paying leads. After all, you have to attract the attention of those people who find your services of value.
You may have a brilliant website, probably better than everyone else in the same industry, But, there's no point in the website if it brings in people who aren't interested in your services. You can effectively align your calibres to the needs of your target audience once you know who they are and what they want.
#5. Put your marketing mix to work
You have decided the marketing mix for your brand. You have done a competitor analysis to identify the competition you may have to deal without there in the market.
Bring all your strategies in a central place and assign a suitable person for each strategy. Make sure that person works with the right teammates to plan the campaigns and projects that will help you reach your goals.
Here's how you can put your marketing mix to work:
Obtain essential resources – Include the right financial back up along with industry consultants.
Develop schedules – Develop specific schedules to ensure effective outcomes.
Execute the process – You know when to do what. So, start executing the process right away.
You will come up with a wide slew of projects and campaigns that you have to do on a regular basis to promote your brand. Create templates for all the projects so that your team can skip the time-consuming phase and get working without any hassle.
Here are the benefits of creating templates for your organization:
More time to get creative – You will have more time to invest in developing marketing campaigns that really help you engage with your target audience. You already know what your goals are. So, you can design the campaigns and projects accordingly.
Confidence in the work – You are most likely to assign a suitable expert for each stage of your marketing tactic. So, he/she can run the project without stress since they know they are using the right process.
Guaranteed success – The processes have been proved successful in the past. Thus, you would know which steps are too critical to skip.
You must have worked hard to plan your marketing mix. Why procrastinate when you are just a few steps away from your success? Get right into execution once you have outlined the workflow for your team.
Wrapping Up
A business without a proper marketing plan is like a road without any proper directions. You don't know where to go or how to go. Your competitors with a robust marketing plan may end up distracting all your potential customers leaving you with minimum sales and unsatisfactory ROI.
So, keep the five points, as mentioned above in your mind and build a perfect plan for the maximum visibility of your brand. Good Luck.
About the Author!
John Mark is a web developer at a reputed firm in the United Kingdom. He also provides essays online to children at MyAssignmenthelp.com John loves to sketch in his free time.