It is a fact in the professional services industry that creating business relationships is crucial to anyone's success. While most of the marketing efforts are focused on pricing and strategy, the true competitive edge of a company lies in the strength of its relationships.
It takes effort and research to form the relationships you want, often from scratch. In particular, digital marketing companies from Toronto (such as Local SEO Search) to San Francisco know what effective targeted outreach can do in this age of the Internet.
What Is Targeted Outreach?
Targeted outreach is a strategic campaign to make contact with a select group of people who suit your desired client profile. Your main goal is to build a connection with potential clients to generate trust and establish a relationship.
The campaign should be made up of a sequence of steps and tactics that are carefully planned out within a specific timeframe with each goal designed to be SMART (Specific, Measurable, Achievable, Realistic, and Time-bound).
Here are 8 tips for a long-term, fruitful relationship:
#1. Know Your Audience
The first thing you have to ask is, "Who Do I Want to Reach?" To launch a successful focused outreach campaign, you'll need the names, titles, and contact information of the 25, 50, or 100 people you want to connect with. Check that you have the correct contact person for each organization and refine your list until it only contains the most qualified prospects.

As you define and research your audience, you'll begin to learn about their associations, the tools they use, how active they are on social media, and how they engage with others. This information helps you know what their unique expertise is, what values you can generate from this potential relationship, and how you can best approach them.
#2. Outline Your Main Outreach Goals
When listing your goals, it's not enough that you just write them down. If possible, be more specific about what you want to achieve and how you want to achieve them. Include sub-goals, actionable steps, and timelines in your outline.
For example, if you are introducing a new sprinkler system in Mississauga by Augusta Green Sprinklers, writing product review generation as a goal isn't enough. Where do you go from there? Break it down further by also listing sub-goals. For this instance, developing relationships with editors is one good sub-goal.
Then, figure out what steps you can take to achieve those objectives. You can start by researching your direct competitors and analyze trends and relationships you can leverage, or you can also connect and engage with top publication editors in the area.
Once you've done this process, you are ready to dive deeper into the outreach process.
#3. Turn Those Targets into Contacts
After you've established your goals, you can begin contacting the influencers you've identified. This is the most important element of the outreach process because it decides if your efforts are successful or not. As a result, it's good to spend some time preparing before sending an email.
Get to know the people with whom you'll be engaging. Focus on developing both personal and professional relationships. Where are they from? Where did they go to school? Where do they write? What topics do they love to cover? What topics or brands do they love or hate? How well does their content perform socially and organically?
Finally, take your time finding the right contact details. You must ensure that your message reaches the correct inbox. A website email, such as info@company.com, seems like the logical first option, but it won't do the job. To be more personal with your outreach, try to target one specific person. It will take a little bit of sleuthing, but a personal email address could get the message across better than a corporate email.
#4. Craft Your Message
Outreach message templates may be fast and efficient, but that won't land you actual business growth. Relationships are about people, and that means it is all about individuality. You'll need personalized messages if you want to make real business relationships. Remember, this is more than just a pitch; it is a conversation starter.
Mention something about their work. Show that you understand their challenges. Speak to their needs and goals, and compliment them on their achievements. Show them how you are uniquely suited to address their problem by offering a genuine and inventive solution. This demonstrates that you have studied and recognized them and their content before reaching out.
#5. Routinely Reach Out to Important Contacts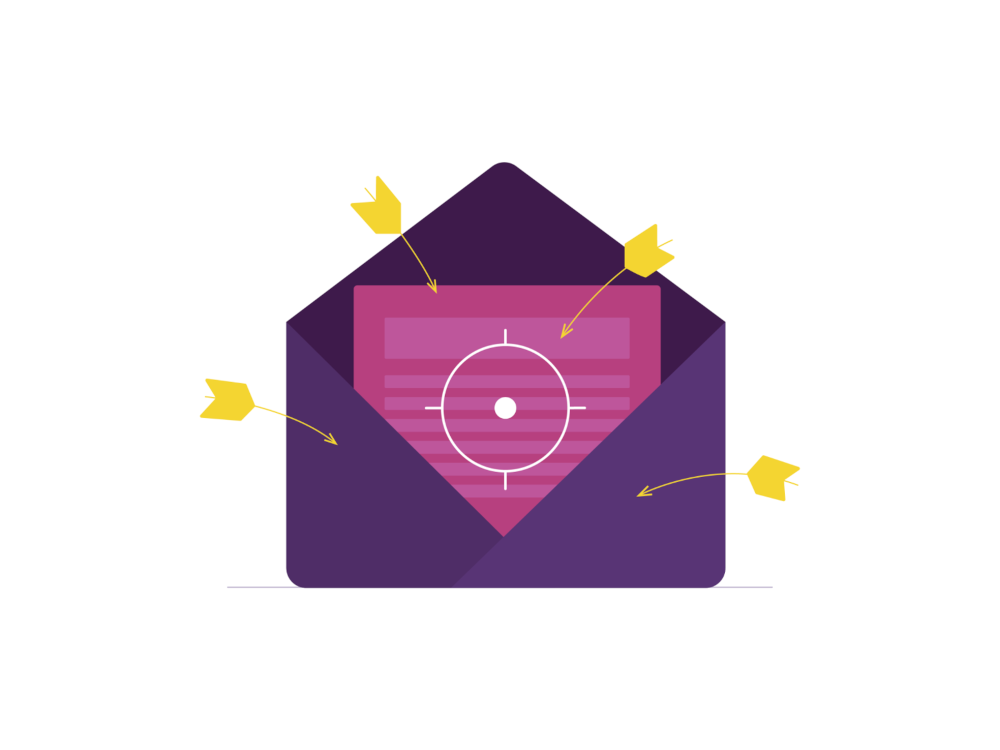 After you've made the first contact with your tailored emails, it's time to actively engage on social media and establish your relationship. Editors, influencers, and writers aren't dumb. They know when someone is insincere as soon as they read the message. You need to nurture the connection as often as you possibly can.
Weekly or monthly chats with all of the contacts in your system could be difficult. So, instead, concentrate on the important ones. Make a list of your greatest clients, partners, and vendors and follow up with them regularly. Express your interest in their company and let them know you're available to assist them.
Make this outreach a habit if you want to maintain the relationship. Other ways you can continue your outreach are through social media engagement, virtual meetings, or even meeting in real life. This will make you stand out from the crowd and allow you to deliver unrivalled value without bombarding them with emails every day.
#6. Be Active in Your Follow-Ups
Allowing too much time to pass will make your contact appear less genuine. Any outreach campaign must include some form of follow-up, but you have to do it right, or else you can be marked as spam.
Most people make mistakes with follow-up emails because they try too hard. A quick follow-up email on the same email thread as your initial email guarantees that you get your message over without being intrusive or forcing the prospect to go through their already overflowing inbox for the original message.
Keep them short and sweet, no more than 1-2 sentences. Even as simple as a "Hello, just checking in on this! Thank you." is enough.
Time is also of the essence. Set aside 3-5 days from your original email before sending a follow-up. Following up every day can be annoying. If you haven't received a response after 2 or 3 follow-up emails, consider sending another introduction email with a new headline or subject. This way, you can also revitalize your campaign.
#7. Find Ways to Connect with Non-Targeted Contacts
While priority should be given to your valuable contacts, this doesn't mean you should forget your less valuable ones. This allows you to still interact with everyone, not just a selected few, albeit in a more general fashion.
Technologies, like customer relationship management (CRM) systems, allow you to set up and email your contacts consistently. This isn't a replacement for a genuine relationship, but it will keep your company on people's minds.
This does not mean, however, that you should send cold and unsolicited emails to your whole list. Instead, provide them with relevant and practical messages, like educational emails and promotional emails.
#8. Drive success
Finally, once you have established a collaboration with a particular individual or organization, it is your job to maintain or contribute to the success of the project.
There are various techniques or strategies you can do this:
Share content across relevant networks
Identify communities that would be interested to contribute or engage with your produced content. Cross-posting is one popular method nowadays to enrich networks of collaboration. For example, another creator may find your study a valuable resource in a future blog post or a round-up piece she distributes with her audience or email list.
Paid social
After you share the link, you can promote the post on different social media sites. Several platforms, like Facebook, Instagram, and LinkedIn offer paid ad campaigns to widen the reach of your content. It's cheap, and it helps increase the number of people who see your content, which can lead to additional shares and organic links.
Discuss future collaboration
It is always good to prepare for the future. You can either discuss how to expand the distribution of current content. For example, if you want to establish a presence in Toronto, you can look into hiring a Local SEO Search web design agency in Toronto or Vancouver.
Or, you can start discussing future content. Opening up about topics you both can do moving forward shows how dedicated you are to preserving the relationship.
Conclusion
Targeted outreach is one of the pillars of marketing. While doing it on a large scale can be challenging, to say the least, having the right tools and intentions can help you turn those bloggers and influencers into partners of your campaign. Be active and authentic with your communications.
Finally, as always, make sure you're following up, keeping your contacts interested, and, most importantly, offering value.