You might not be aware of this yet, but user experience is something that determines whether a website/mobile app is going to be a success. If it is great, everyone who took part in the development process can feel proud! On the other hand, if it is subpar, it is a huge problem that needs to be addressed immediately.
In order to do just that, you should use the most effective techniques in the industry. In case you do not have the time to do that, you can always have a digital marketing agency, such as rogerwest.com, take care of it for you. If that is not an option, you should keep reading!
In this article, you will find a list of tips for making your website's user experience great, including listening to your users, making a detailed website wireframe, and testing everything. Check it out!
#1. Listen to Your Users
The first step that you should take is to do your research. The more users you will interview, the better your understanding of your users' needs is going to be. You can conduct research by sending out short questionnaires related to your website's look and functionality.
Other than that, you should ask yourself a few questions related to your target audience's needs. What is the purpose of your website? Who are the users that might be interested in it? What do such people value in a website?
The answers to such questions will help you see if your website has potential and figure out what needs to be changed. The more detailed your answers are, the better.
#2. Make a Detailed Website Wireframe

Next, you should create a website wireframe. It is a blueprint for the entire website and allows the website designer to see what elements need to be included on each page. Because of that, it is an incredibly helpful tool.
There are many different pieces of software that you can use to create a website wireframe. It will allow you to create interactive mockups and allow everyone who is working on the website to edit the wireframe in real-time.
#3. Evaluate Your Competition
It is important that you understand what your competitors' websites are like and how the said websites differ from your website. Focus on the areas that really matter, such as the front page and content, and determine what you can do to make your website better.
For instance, if the website of your competitor features a complicated design, you can write down what you like about it and incorporate such elements into the design of your website. It is an easy way to see what you are doing wrong and can do wonders for your website's feel and functionality!
#4. Test Everything
Other than that, it is important that you test your website and see how people respond to it. The simplest way to go about it is A/B testing. In short, you will need to have two groups of people check out two different versions of your website. Then, you need to use statistical analysis to determine which variation is going to increase your conversion rate.
On top of that, you can use different search engine optimization tools to check if your website is free of duplicate pages and broken links. There are many different pieces of software that you can use for that purpose, such as Screaming Frog and Semrush.
#5. Make It Mobile-Friendly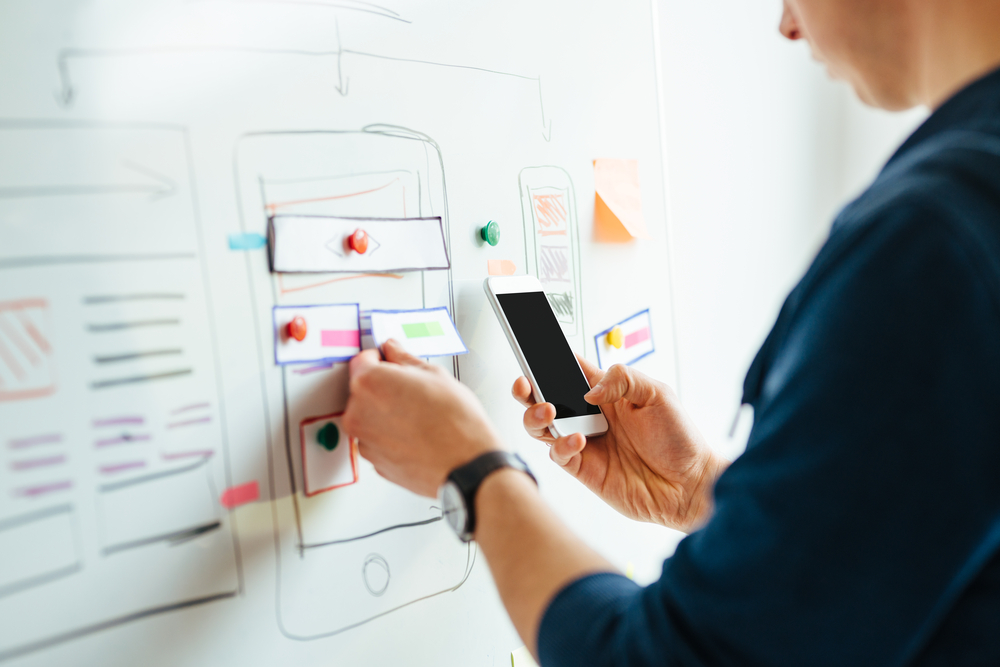 Most people use a smartphone to browse the internet on a regular basis. In fact, more than half of web traffic worldwide is mobile. Because of that, it is crucial that you make your website mobile-friendly.
There are a few ways to go about doing it. First, you should ditch pop-ups and text-blocking advertisements. Second, you should make website speed a priority, as well as keep your website's design simple. Lastly, you should use a large and readable font.
#6. Use Attractive Calls to Action
What about using calls to action? They are an efficient way to show your users what they should be paying attention to and make navigating your website a whole lot easier. In order for a call to action to work, it should contain a strong command verb and create a sense of urgency.
#7. Use Images Wisely
Lastly, it is important that you use images wisely. The more images you use, the slower your website is going to load. Ideally, you should use large images on one/two pages. Other than that, you should not use images that are too small/too big.
On top of that, you should only use images legally. Otherwise, you might end up getting sued. In order to do that, use public domain images and stock photos. If you are unable to find the photos that you need, using your own photos is always an option, too!
In Conclusion
To sum up, building a successful website is not an easy task, but it is not impossible. You just need to know what your users need, make a detailed website wireframe, and test everything, as well as make the website as mobile-friendly as possible.
One of the most important things that you should remember is that making your website's user experience great requires constant testing. The more you test, the better the end result will be. If you do just that, your website should thrive like no other!