Nowadays, consumers are likely to use social media to research products and services and make recommendations. According to a study by Hubspot, 74% of B2B consumers do half of their research online before buying a product. It shows how people are using social media as a research tool.
Social media has become well-known as a decision-making platform for online users. It is why marketers leverage social selling to boost their business revenue. Do you know what social selling is? Many have a misconception that social selling is similar to that of social media marketing or advertising. But that's not true! Social selling is a lead-generation process where the salesperson interacts with the customer directly through social media platforms.
If you haven't integrated social selling into your marketing funnel, then you are more likely to lose your business revenue. But don't worry! By reading this article, you will get to know everything about social selling.

In this article, we will get to know the following:
What is social selling?
Why should brands leverage social selling?
How to perform social selling effectively?
Let's get started!
What Is Social Selling?
Social selling is a technique that salespeople use to find, connect, understand, and develop engagement with prospects using social media platforms. They provide value to the customers by answering their queries, providing solutions for their problems, interacting for their comments, and sharing content.
By doing so, they encourage users to buy a product. It is a great way to cultivate meaningful connections with potential customers. On building such relationships with the audience, you can gain loyal customers.
Why Should Brands Leverage Social Selling?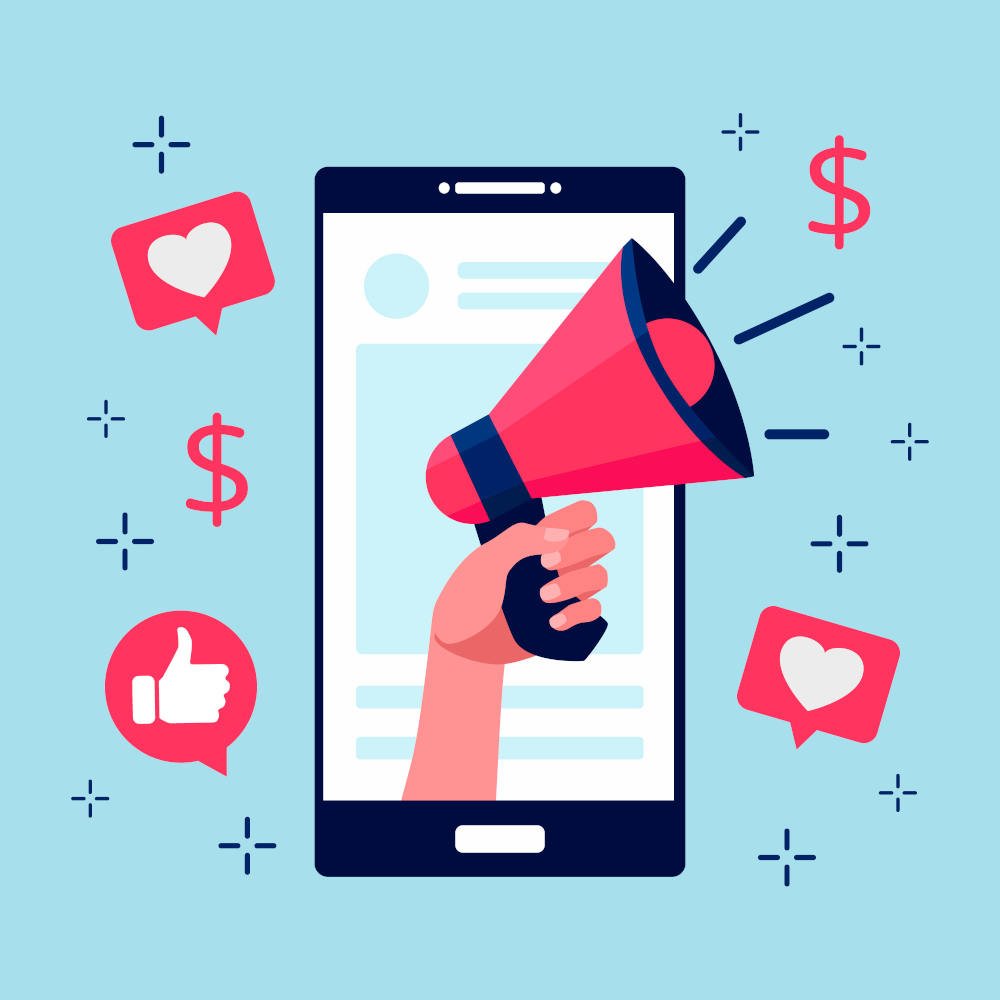 Social selling is a great way to reach your target market and encourage them to buy your brand products or services. Here, we have highlighted some of the benefits of social selling.
#1. Minimizes Sales Cycle
One of the toughest tasks for a salesperson is to close a deal. Some customers keep on asking various questions to salespeople for months, but in the end, they do not purchase anything. It is due to the traditional sales strategy. Many brands rely on cold calling techniques and appointment setting calls that end up in sophisticated meetings and numerous emails and calls. This strategy will work when you understand the consumers.
However, through the social selling process, the salespersons can clearly understand their consumers by monitoring what they say and work accordingly. By following this tactic, they will get to know about their potential customers, and there will be a reduction in the sales cycle. According to the survey, through social selling, the sales cycles get reduced by an average of 20 days compared to traditional outbound strategy.
#2. Increase In Brand Recognition
Social selling strengthens not only your brand's online presence but also your brand's credibility. This strategy helps you to maintain a higher reputation online. According to a study, 95% of B2B consumers review the brand's content before purchasing. If you have an active online presence, then it plays a significant impact on your brand sales. Social selling ensures to provide a positive reputation for your brand and helps you to win customer loyalty.
#3. Provides Deeper Insights
Social selling gives the salespeople a more in-depth insight into the interests and needs of your customers. By conversing with the customers, you can understand what they think about your brand's products and services. It helps you in getting more clarity about the likes and dislikes of your customers.
On knowing it, you can generate useful information. It also makes it easier for generating high-quality leads by identifying the customers relevant to your brand. Thus you can enhance your sales potential by understanding your customers.
#4. Influences Purchasing Decisions
According to a survey, 65% of people feel that the vendor's content plays a significant role in their purchasing decisions. It shows how social selling has a direct influence on the buying decisions of the customers. Another study shows that 54% of salespeople say they are experiencing an increase in their sales as a result of social selling. While performing a social selling strategy, you will need to make sure to create content that adds value to your consumers.
#5. Retain Long-Term Customers
Many brands try to focus on gaining new customers. However, recurring customers are the ones who are the key to your brand's long-term success. They help you in increasing sustainable growth in your business. Through social selling, you will not only gain new clients but also retain your long-term customers.
Maintaining consistent engagement with your former customers by sharing posts and commenting helps you keep a long-term bond. They will get to know you about your new offers and products and will purchase again and again.
How To Perform Social Selling Effectively?

As you have got to know some of the benefits of social selling, now, let's discuss some of the essential practices for carrying out a potential social selling strategy.
#1. Show Up
Many people opt for automatic liking, commenting, and chatting tools to save time. But these strategies do not build your brand's rapport with the audience and may even damage your reputation among the consumers. We all know that chatbots play a significant role in marketing and customer service, but nothing works well as a real human when it comes to social selling. Social selling is mainly to build relationships with customers.
So, you will need to expose yourself to the customers, and you will need to engage. You will need to humanize your brand and be approachable to the customers.
#2. Optimize Your Brand's Profile
Optimizing your brand's social media profiles is a great way to maximize the social selling strategy impact on your customers. Make sure if your profile is up to date and contains relevant information. Whenever you create a profile, look at it from a customer's point of view and optimize accordingly.
To attract customers through your social profiles, you will need to maintain a consistent content tone across all networks. So, to enhance your social selling strategy among the audience, you will need to optimize your social media networks.
#3. Pay Attention
In social networks, the prospects and customers are sharing their valuable information that helps you in analyzing what they want and their needs. You will need to pay attention to every report and monitor your leads accordingly. Through this information, you can evaluate what people are saying about your company, your products, and services, your industry, and your competitors.
#4. Build Powerful Relationships
Do not try to be over-promotional with your customers. It may make them feel annoying. No matter if you have the best product or service in the market, but it works well only when you create a meaningful relationship with your customers.
Social selling doesn't mean that you will only need to sell your products and services. It also refers to building up strong bonds with the customers. Be genuine and take time to create a meaningful relationship with your customers and enhance your loyal customer base.
#5. Provide Value
In a social selling strategy, it is essential not to be pitchy all the time to the customers. Your main aim must be to provide them with valuable content. Make sure that your content adds value to them and helps them in solving their problems or queries. You will need to create posts that share knowledge with the customers.
The main aim of social selling is to build a relationship with the consumers and eventually turn the consumer into a customer. But make sure not to pitch a sale content at your first contact itself. On sharing valuable information, you can gain more trust and loyalty among the audience.
#6. Interact Regularly
To make your social selling strategy more effective, you will need to regularly interact with your followers and audiences. Make sure not to make pushy conversations, try to communicate genuinely. Initiate a conversation with your social network and keep them going until it reaches a natural conclusion.
Post a value-oriented content and become a trusted resource in the industry. Create content that offers solutions, give relevant information, share your brand's success stories, and start conversations on topics that you have in common.
#7. Don't Ignore Existing Customers
In the chase of new sales and revenue, it is easy to ignore your existing customers on social media. But that is the biggest mistake that we all make. You will always need to remember that it is six times more expensive than retaining an older one.
If a person bought a product or service from your company, he would have more chances to buy from your company again and again. So, for existing customers, you will need to ask more intelligent questions and develop meaningful relationships with them. It makes them feel special and keeps them more engaged with your brand.
#8. Monitor Your Results
Monitoring your social selling results is a great way to save time and increase your ROI. By evaluating your past efforts, you can analyze what works and what not and modify your strategy accordingly. To achieve success on social media, you will always need to monitor your results and stay up to date. So, you will need to test, track, and evaluate your efforts and stay in tune that works and modify that doesn't.
Conclusion
Above all, you will need to maintain patience to become an expert on social selling. Though you perform advanced strategies for building relationships with your customers, there is no quick fix to make a valuable connection with your customers on social media.
These above tips and techniques will help you to harness the power of social selling among the audience. Implement the tactics given above to enhance your engagement and increase your business ROI.
About the Author!
Claire Divas is a US-based freelance content writer and longtime reader about new trends in digital marketing to learn new things. She loves to work in WordPress and focuses on her writing skills. I have published several articles on leading websites. I am an avid blogger and Likehack Social Media Blogger.