A Collection of 60 Baseball Logo Designs And Identities
Baseball is one of the famous sport in America, Yes, people in America are crazy about Football and NFL, but when it's come to baseball, no one can beat its popularity among Americans.
As an owner, then having a baseball logo design for your team is a great way to differentiate your baseball club from the others. Unique baseball logo designs give the identity to your team while it is has been used in many other printing purposes, for example print on team uniform etc.
Even professional baseball teams take their logos very seriously; any changes at all to existing designs have reverberating impacts on the perception of the team and marketing materials send out by the team.
Here, I've rustled up 61 Amazing Baseball Logo and Identity Ideas to inspire you. You will see the logo below focusing on pictorial elements instead of typography.
Need a logo for your baseball team? Try
InstantLogoDesign.com
for FREE! Just type your logo name and get designs intantly.
Creative Baseball Team Logo and Identity Designs
OREGON BASEBALL by Razor Design Co.

Lubbock Bombers by Yury Orlov
Redesign of Orioles by Monkey BEN

Grackle Baseball Team by Ben Harman
Pirates by Tick Style

Portland Pickles Baseball by Hovercraft Studio
Gateway Grizzlies Redesign Concept by Rene Sanchez

New Haven Bulldogs – Rebrand by Wes Teska
Lakeville Baseball – Logo Design by Lindsey Windfeldt

Toronto Blue Jays by Jason Jokhai
Red Barons Baseball by Chad Mjos

Oklahoma City Dodgers Identity Design by Ross Yoshida
Colorado Rockies (Concept) by Manuel Dos Santos

Tampa Bay Rays (Concept) by Manuel Dos Santos
Miami Marlins Brand Identity

Louisville Bats Rebrand by Justin Wright
New Jersey Foxes by Michael Irwin

Rock Hill Rogers Identity Concept by Grant O'Dell
Santa Fe Chilis Baseball Club by Grant O'Dell

KC Baseball Club by Eric Bryant
Barnyard Bat Company by Alex Rocklein

Pendleton baseball brand set by Kevin Spahn
St. Louis Cardinals Baseball by Patrick Moriarty

MLB – Seattle Mariners Secondary Logo by Alex Clemens
Cleveland Indians Concept by Adam Walsh

MLB – San Francisco Giants Alternate Logo Redesign by Alex Clemens
San Francisco Giants Baseball by Robbie Thiessen

SilverHawks by Mauricio Fontinele
TOKYO KAIJUS by Samuel "Sho" Ho

SEOUL K-POPS by Samuel "Sho" Ho
SYDNEY VEGEMITES by Samuel "Sho" Ho

Austin Grackles by Steve Wolf
Smokies Primary by Studio Simon

Hawai Makos by callmeand
Diamond League by Jay Master

Pirates Salina by zerographics
Minnesota Cardinals by zerographics

Washington Nationals by Brandon Hubschman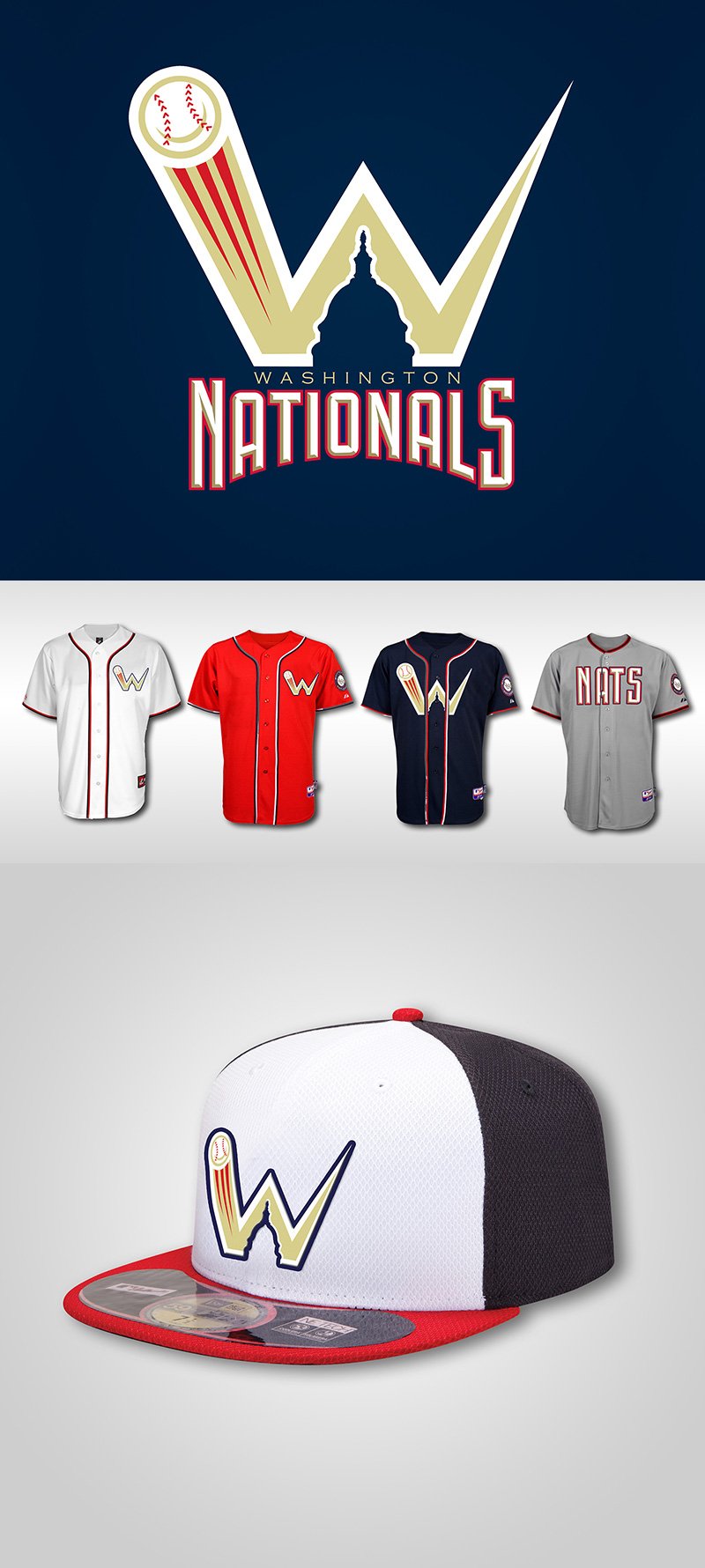 Miami Marlins Rebrand Concept by Alejandro Areces

LA Baseball by Brendan Prince
Rouen Huskies by Terry Soleilhac

TRD by Jay Master
OAKLAND A'S FARM LOGO by Benjamin Mayberry

Baseball Podcast by trytoflip
Aguilas del Zulia (Concept) by Manuel Dos Santos

Los Coyotes De Linz by Slavo Kiss
Columbia City Eagles by Wes Teska

Northrop Bruins – Rebrand Concept by Wes Teska
Colorado Rockies Rebrand by Aaron Teichman

Shiga United logo by Yu Masuda
Washington Nationals Rebrand Concept by Evan Hessler

Lemon Lake Lemons Baseball Club by Grant O'Dell
Dohren Wild Farmers by Slavo Kiss

Mission Bay Pandas Baseball Club by Grant O'Dell
Houston Astros Identity Concept by Evan Hessler

Seattle Mariners Branding by Alec Burch
Expos de Montréal by Michael Grenier

San Diego Padres by Dane Storrusten
OKC Bison- MLB Expansion Team Concept by Ryan Lane

Colorado Rockies Rebrand by Andy Stewart
Ravens Lublin – baseball team by Karol Sidorowski