Establishing the logo of the company considered the starting point of the strategy to brand your business. At the moment, there are nearly a few billion logos in the market considering the restaurants, fashion, retail brands and online tools software such as time-tracking tools.
Computer software that provides services to track the total amount of time spent by the individuals on a particular work is known as Time-tracking software. The software is used in many industries that have full-time employers as well as by the industries that employ freelancers and hourly workers.
A logo which comprises of the features such as smartness, creativity, attractive outline, and witty is known as an iconic logo. The best logo would be able to clearly convey ideas and brand values in a creative, aesthetically pleasing presentation.
Best Time Tracking Tool Logos
The collection of logo designs of time tracking tools are mentioned below for your inspiration:

If you are in search of a tool that can track time with automatic idle time detection process then Due is the best app for the job. It is often considered as an app that is extremely unobtrusive in nature.
In the beginning stages, ActiveCollab was an open-source project which was quite popular and late emerged into a commercial product with enormous profits. It is considered as the perfect product for working diligently with clients, organizing tasks, tracking time, and issuing invoices.
The logo of ActiveCollab is a mixture of two features masculine and feminine. The logo consists of a curved arch for the letter A to represent the softer, streamlined approach with which the website and app were redesigned, while the checkmark symbolizes the satisfaction behind finishing a job in a playful and fluid gesture.
Indy Time Tracker

Indy is a convenient tool that lets you clock in with the simple click of a button and hit pause anytime you take a break. Indy time tracker allows you to filter your timesheets in different ways so you can get an overview of your work hours and tasks.
At the end of the week or month you can link your hours to an invoice, so all you have to do is add your hourly rate before sending the document to a client.
Calendar is considered as the future generation of the present calendar app by addition of various new features such as time-tracking, schedule management, and meeting scheduling.

One of the prominent time tracking app which has grown its empire in both functionality and user base is the Paymo app. This app has transformed itself according to the updates in time tracking and invoicing. The new identity underpins the concept of getting things done and moving forward by incorporating a nice contrast checkmark icon.
The app itself has evolved into being more than just a time tracking tool, to a project management tool that makes it easier to check those project management principles faster from your checklist.
If you're in search of a free open source time tracker then Kimai would be the right choice as it helps in tracking your work time and generates a total summary of your activities according to your specifications such as yearly or monthly or daily or by customer or by project. Kimai is built with PHP7, Symfony 4, Doctrine, Flex, Bootstrap, Webpack and many more.

Being in 12 years of business, Harvest has helped millions perhaps billions in keeping a sedulous track of innumerable hours of work with a lightning-fast interface.
If there were ever an award of 'Messiah of a Time Tracking Software', it would go to Harvest. One of the prominent features offered by this app is its ability to track expenses in unison with hours spent on a task or a project.
A tool that ensures time management regarding both the team and the project with an automatic time tracking feature is the Timely app which works by keeping a track of the time spent on tasks in hours and the cost incurred.

Traqq is a free time tracker that promises accurate and ethical employee monitoring. It evaluates productivity and performance via automated tools. Traqq takes screen recordings and screenshots, logs team activity levels, monitors app and web use, and does a lot more. All the while, it protects the privacy and data of the user through military-grade encryption. What's more, the screenshots and videos it takes are intentionally blurred to the extent that would prevent sensitive and private information (such as passwords or private messages) from being visible. As of this writing, anyone can access all the features of Traqq for free.
An open-sourced and web-based time tracking software written in PHP and yet is simple to use is the Anuko Time Tracker which allows you to track the time that employees or teammates have spent working on tasks or projects.

A highly ranked and prestigious freelancing network has developed an app called TopTracker especially for the freelancer community without being tied to any job platform. TopTracker is a completely free time-tracking app without any limitations regarding the version and ensures complete control to the freelancers over what gets tracked and how often.
A time tracker that can assist you in enhancing the employee is the Time Doctor. This application often functions like an alarm and gives you pop up alerts to remind you about recording the time while working.

A time tracking tool that can help you track the time and save the time to boost the team performance then BigTime is the right choice. It comprises of over 30 timesheet formats and loads of customizable modules.
One of the best ways to track the amount of time spent on leisure as well as on the work done is to use the Hubstaff time tracking tool. Also, this tool is used by many companies to track the work done by their remote workers and make payments according to noted time.

FocusMe is a time tracking tool that boosts productivity via the Pomodoro technique. The usage of this tool can be done in the following way:
A user can set up 25 minutes of time for focused work followed by short breaks.
If you are looking for a way to track the work hours of your client, project, employee, and individual tasks in order to interpret the profitability of an account, employee utilization, and the typical time it takes to complete a task for future purposes.

Toggl is known as a flexible time tracker app for providing organized tracking. The two most prominent features of this app are speed and usability which help in providing services to even the busiest freelancers.
One of the best and simple ways to accurately record your working time is by using VeriClock. It offers a feature that replaces paper timesheets with online time tracking.

One of the best time tracking software which is highly trusted by the users is nTask. nTask is known to have all the requirements that an agile team wishes for.
TrackingTime comprises of applications for Windows and Mac users. Also, boasts an iPhone and Android app. The Pro version of this tool has calendar integration for managing as well as monitoring tasks and projects.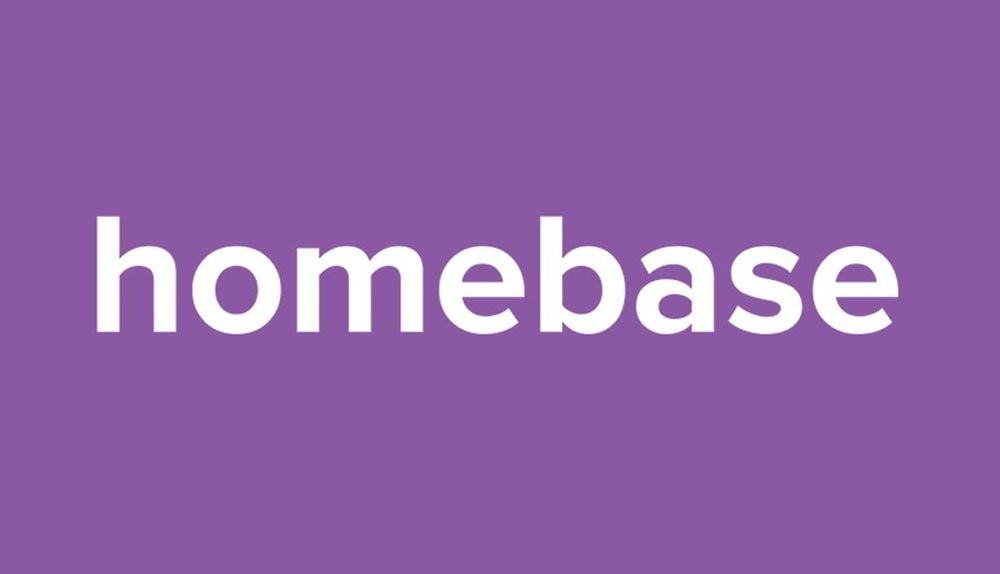 Homebase is known as one of the top time tracking tools with highly intuitive nature and user-friendly features which ensures a smoother and quick payroll process. This tool is a set of all the essential features such as timesheets, employee scheduling, time clock, and hiring tools regarding time tracking in one centralized location.
According to various resources, Tsheets is known as a technically diverse time tracking software with a cloud-based management system and comprises of few advanced time tracking features.

If you're in requirement of a time tracking tool for performing analysis work on the websites, applications, and any games that you have accessed then Qbserve is the best choice.
Timeneye is a time tracking tool that helps in keeping the track of time by a resource on a certain task. This tool is known to provide services for teams, individuals, and freelancers and is also useful for creating a weekly calendar about work.

One of the best ways to manage your work from any device is by using the BQE Core online solution. According to the requirements, this tool dashboard can be customized.
Timecamp is considered as one of the top time tracking tools that provide services to any organization regarding their particularity about attendance, overall time spent on the projects and various other activities performed during the day. This tool is interpreted in the marker as a "manager's dream come true or the employee's worst nightmare."

My Hours is a tracking and invoicing software that is considered as one of the best software which can be used to track the working hours of your team. My Hours is known for its easy to use features, which allows you to track time and bill your clients through quick invoicing.
Everhour is one of the best choices for a time tracking software to satisfy your needs. One of the prominent features of this software is providing an ability to embed itself directly into a variety of widely used tools.

Intervals is a magnificent time tracking software that comprises of an intelligent reporting feature. This software was in high demand since the year 2006 by many companies for various purposes such as managing projects and tasks, improving productivity which helps in escalating their growth and expansion.
A user-friendly time tracking tool that provides a visual overview regarding the graphical time reporting, as well as any unbilled work and outstanding invoices. Another best feature offered by this tool is that it enables 2-in-1 invoicing.

Outplanr is a tool that is used to ensure a balanced teamwork environment, which brings out an effective performance from the team, and helps the user to track their present work and compares it to the works carried out by them in the past. Its logo doesn't have a hidden message like the Amazon logo, but it surely looks great.
Your Turn
There you have it: my 25+ Best Time Tracking Tool Logos. I hope you enjoyed it.
Now I'd like to hear what you have to say: Which logos from today's inspiration that you like the most? Let me know by leaving a comment below right now.