32 Creative Graphic Designer Business Cards
Have a memorable and eye-catching business card is very important on your business. And here on iBrandStudio, each month we collected creative business card designs for you. Previously we have a collection of the most creative Photographer Business Cards, and today we continue with Graphic Designer and Illustrator Business Cards inspiration.
In this collection you'll learn the design elements that can make these graphic designer business cards are memorable and can bring the customers attention. I hope this collection can inspiring you, if you have another inspiring business cards, be sure to share with us in the comments below.
Dustin Maciag

Camilo Langlade
Mark Dormand

Akayo Okada
Franklin Sandres

Natalie Roberts
Dale Edwin Murray

Imar Krige
Nena Nguyen

Adriana Chionetti
Chris Elsasser

Dustin Friesen
Paulo Henrique Storch

Yannick Armspach
elBarbon

Aaron Rudd
Tiago Sá

Bojan Stefanovic
Chris Kaufman

Joel Felix
Sven Giesen

Vlade Dimovski
Sherwin Techico

Reshad Hurree
Ricky Synnot

Mark Johnson
I am Tiago

Whitney Shaw
Mogibo

Elizabeth Maybury
Conor Nolan

Abbas Mushtaq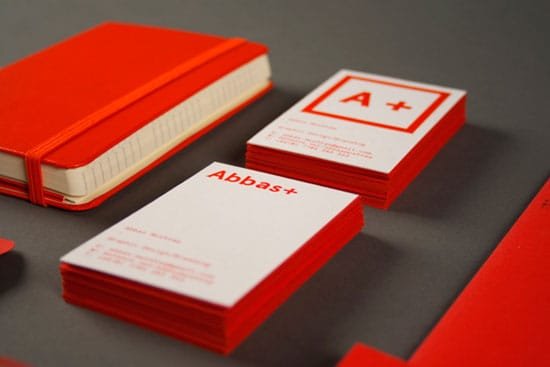 Best Business Card Templates for Graphic Designer
Personal Business Card

Typography Business Card

Alphabet Business Card

Creative Designer Business Card
Designer Business Card

Sketch Creative