The 5 Uniqueness of Coca-Cola in Brand Building
Coca-Cola has been present among us since we are born even when our parents were still in the womb, how can Coca-Cola be a strong brand and top brand today? As said Mr. Tony Fannin as president in bebranded.wordpress.com: "Here is a formula to consider when thinking about Gaining loyal customers: Communication + Relationship = Brand". To become a strong brand, Coca-Cola is also using this method. Namely to establish communication and good relationships with their customers, so the Coca-Cola brand to be eternal and not worn until now.
In addition, to become a very well known brand and last a long time, it turns out Coca-Cola has a uniqueness, what is it? Here, I'll share with you the 5 of Coca-Cola uniqueness that makes you more like it:
#1. Coca-Cola always share the happines
"At Coca-Cola our definition is just a little bit simpler. Hapinesss to us is anything that can bring a smile to someone's face. We're in the business of spreading smiles and opening happiness every day all across the world. We know we might not change the world over night, but if we can add just a few smiles to the world then we've done our job".

The motto of Coca-Cola is happiness shares, from here you can see that the strategy of Coca-Cola not only sell the product alone but also sell a good relationship and communication with customers. And this happiness campaign you can see on their site, where Coca-Cola just preach about happiness.
#2. Coca-Cola is Consistent
"It is our mission at Coca-Cola to refresh and completely satisfy the world. We will give and provide supreme quality for an affordable price. We will be consistent in and true in what we do well. It is our mission to fill hearts with joy and happiness to make a difference across the globe. We will work to our potential and always seek out the best in everything we do."
You can see, that Coca-Cola is consistently maintains the quality of its products over the years.
#3. Coca-Cola is have contour bottle
Here the Coca-Cola vision: "It is our vision to make a bottle of Coca-Cola available within arm's reach of every person on the world."
Coca-Cola bottle is specifically design to save her coke with design will not be outdated. Distinctiveness contour bottle has an easy grip handle and recognizable. It aims to make it easier for consumers to drink straight from the bottle and felt the cold temperature. When opened, the sensation of sound pop bottle cap and caramel aroma sensation of Coca-Cola, until freshness while drinking.

→ The Evolution of Coca-Cola's Bottle, the last one is contour bottle.


→ Original Coca-Cola contour bottle.
#4. Coca-Cola is have a lot of kind baverages
Coca-Cola wanted to be in all countries, so Coca-Cola Company creates a wide range of products that are tailored to the preferences of the country.
Here the Examples:

→ "This Thailand coffee is not for the lazy. Or the ladies. The official brand statement says CAFÉ ZU is a ready-to-drink canned coffee with ginseng developed for hard-working males between 25 and 35 years old."


→ "Coca-Cola produces many custom beverages for the Philippines, but the cola-flavored Jaz Cola is intended for an even more specific audience. Not only was it created for consumers living in the Visayan Islands- the main middle island – it has reportedly "fueled Visayan pride among its teen consumers."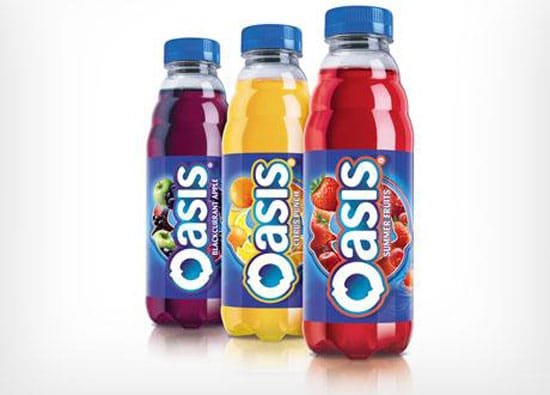 → "Oasis is juice for grown-ups living in Great Britain, Northern Ireland and the Republic of Ireland. Specifically, Coca-Cola envisions it for "working twenty-somethings who know what they want out of life."


→ "From the corporation that brought you Oasis comes Limca, a lemon-lime soft drink sold in India, Nigeria, the United Arab Emirates and Zambia. It originated in India, but was acquired by Coca-Cola in 1993. According to the company, the beverage "continues to build a loyal following among young adults who love the lighthearted way it complements the best moments of their lives."

→ "Tiky is a pineapple-flavored soft drink sold only in Guatemala. In addition to quenching your thirst, Tiky will "enhance your positive attitude and release your inner child."
#5. Coca-Cola was sponsored much sport events
"Our events in which we host and the opportunities we provide for people all across the world is unique in the sense that we do our best to give back to the world and make a difference" the Core Competency and Sustainable Competitive Advantage by Coca-Cola.
Coca-Cola never miss to participate in a sporting event just call it an Olympic event or F1:

Conclusion
Of course to maintaining a brand become an idol for many years requires the uniqueness of its own, of course, such as Coca-Cola beverage products it sells flavored drinks are not enough, we need a proximity to its customers in order to maintain their heart also grab attention. Coca-Cola is a brand that not only sells the product but also happiness and friendship.
How about you? Whether you know the uniqueness of others Coca-Cola? Please share with us in the comment below.
– Written by Ratih –