7 Tools to Stay Engaged With Your Attendees: Save Time & Money
Almost all the businesses are online at present and their business owners aim to achieve high revenues with the help of their services. They want to make their products a brand value in the global world. To do this, people are moving towards various tools and new strategies to target niche audiences and turn them into the potential customers.
Choose the best tool to promote your products or services in the online marketplace. If you have own small business and you desire to explore it globally, then create your business website and use the perfect tool to stay engaged with customers.
Due to the shortage of precious money & time, most of the event planners look forward to use a promoting tool, which is able to stay connected with your attendees. You can see thousands of tools over the Internet to promote your event while you are busy at your meeting or conferences.
The tool, which is time-saving and significant to complete your needs in minimum time period. We are happy to provide you some details about such types of valuable tools and we hope that you will like this blog.

Cvent is an online premium registration service, which facilitates you promote your services on Google+, LinkedIn, Facebook, Twitter and many more without any charges.
It also enables to post into LinkedIn groups. You need to just shorten URL before sending it on social sites. LinkedIn, Buffer and HootSuite automatically shorten the URL, but if you want an outside service, go through the Google URL Shortener.
TweetDeck is a free social media dashboard, which works with Twitter account as well as enables you to manage your Twitter account, which helps in scheduling tweets in an advanced manner.
In order to head towards promoting exhibitors, speakers and content of any particular event, you should schedule each and everything in accordance with your specification. You can even check out visually all the activities of your own Twitter account.
There are two drawbacks of this tool: First, you cannot include images in order to schedule tweets and second is, multiple schedule tweets are not allowed with this tool. Alternatively, you can use RecurPost tweet scheduler to schedule tweets easily and hastle-free!

It is free and paid both registration service to promote events on social networking sites. Additionally, this tool includes few free analytics within the system and these analytics can help you connect with the Google Analytics.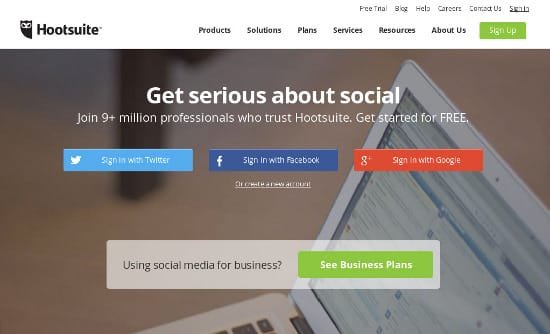 This aggregator works really well with social media sites such as Twitter, Google+ & Facebook and facilitates you for scheduling your blog posting. It offers free as well as premium analytics and functionalities to identify, which one post is highly resonated with your visitors and customers.
This tool is quite simple to navigate and insanely powerful, so that we will recommend that give some of your time in understanding, then setting up your profiles, which you desire to be followed.

As a social aggregator, Buffer works with multiple social sites, but not simultaneously. The paid and free both functionalities are available, like HootSuite tool. Navigationally easy and simple tool, some of free analytics are offered by Buffer, but rich stuff of this tool is usually paid.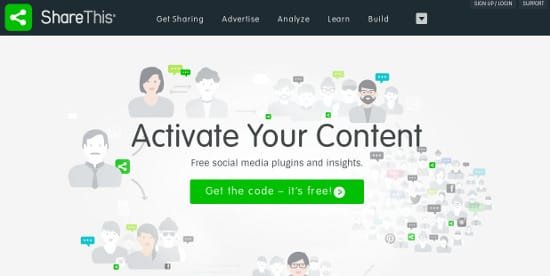 "Share This tool" is one of the popular tools and used to share web pages or blog post over the most social sites. Interesting thing is that it is free to use service and it allows you to add plug-ins in an easy way.
However with HootSuite & Buffer, you can only share only single social channel at one time. Thus, it is the best tool to share post on multiple social platforms in accordance with your needs.

MailChimp tool facilitates you to include your email details like contacts, if you have small organization and moving towards medium or large sized organization.
The automated campaign schedule amenity is also available, but some cost is required for this amazing features. Firstly, set your own email campaign and start sending messages to Facebook as well as Twitter users.
Conclusion
All the above-mentioned tools are advantageous for event promotion and it depends on you, which one you prefer.
These marvelous tools render numerous facilities with video walls that can be used for improving social interactions and displayed for the attendees as well. So, check firstly, what the tool offers to target the visitors and engage them for a long time.
About the Author!
Renowned as a creative blogger at PHPDEVELOPMENTSERVICES.COM, Elena Christian has immense experience in writing creative yet informative blogs. Her valuable articles related to the support and maintenance of sites have proved to be a great help for the amateur developers.