Just like a traditional CRM, social CRM is used to leverage customer relationships by gathering and analyzing data, workflow and marketing automation, and smarter business decisions. However, unlike a traditional CRM, a social CRM offers more integration with social media platforms.
As a result of this union, a social CRM has access to 3.78 Billion social media users worldwide. Moreover, it can provide benefits in an entirely different way. For instance, access to a global audience allows industries to use this CRM to monitor customer conversations.
A social CRM highlights the issues that customers are talking about on social platforms. These CRM solutions indirectly serve the sales funnel since they point out what is being liked and what is not. Moreover, the diverse network of social sites makes it easy to get insights without storing customer data.
What are the best Social CRMs you can try in 2021? Find the answer at the end of this article!
8 Ways in which A Social CRM can Improve Profits for your Real Estate Agency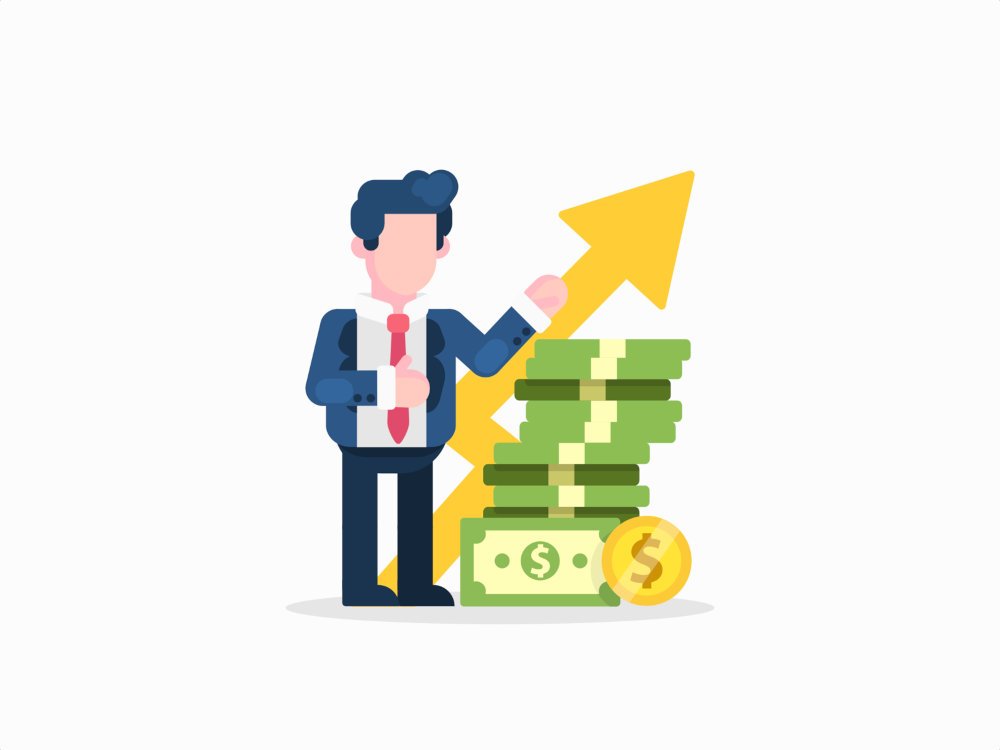 #1. Get Social Notifications at One Place
Nothing is worse than keeping track of notifications rushing in the form of emails and phone calls. Your clients might be having confusion regarding your service or product. Due to which they will try to connect with you.
A social CRM makes it easy for you to engage with your customers. They allow real estate agencies to get all critical notifications in one place. Due to this reason, a realtor can quickly react to customer queries. Hence there are chances this customer will desire to buy your service.
#2. You Can Get Better Insights Regarding your Target Audience
Social media is more like the natural habitat of your target audience. It is the place where they share their experience. A social CRM allows you to monitor their activity and get genuine sentiments regarding the service you are offering.
By diving deep into what your customers think about your service, you will be able to tune your business according to their needs. Furthermore, you get the chance to upgrade your service before customers come to file a complaint.
#3. Provides Instant Feedback on your Business
Customer feedback is one of the best things that can highlight the weak spots in any business. Feedback includes genuine comments about your business, which could be turned into an advantage.
Social CRM makes it easy to receive feedbacks in bulk, which makes insights more accurate. Furthermore, you can get tailor-made Social CRMs for your business. For example, a real estate company can get a Social Real Estate CRM to find genuine reasons to make changes in their service.
Although a professional's experience might be crucial for the performance of real estate agencies, you will still need customer feedback because it makes sure that the end product meets consumer expectations.
#4. Real-Time Data Boosts the Workflow
Executing social CRM in your real estate agencies can bring valuable results. First, it provides data regarding your potential customers. Secondly, it saves your teams, such as sales, marketing, and customer departments, from doing redundant work.
Social CRMs also use real-time analytics that makes it possible to keep track of customers. Consequently, helping various units within a business to coordinate more quickly. The real-time data in analytics hence optimizes the workflow and boosts decision-making.
#5. Predicting Trends
Millions of people are using social networking platforms, due to which it is possible to keep track of their interests. People know exactly what service they want in the future.
The value of demographics, taxes, and interest rates are not static and frequently fluctuate over time. Social CRM makes it possible for realtors to keep track of these things. Moreover, you can follow the trends and make decisions at the ideal times.
#6. Better Customer Service
A business cannot thrive if the customer service is not good. A social CRM makes it possible to improve services by connecting directly to your customers. Thus make sure that you listen to their calls and make alterations according to their preferences.
Moreover, people who want to purchase are not always going to invest at first sight. They need assurance, and due to that, they will try to connect with you first. If you are not replying in time, then there are fewer chances to get them back.
Additionally, this will leave a negative impact on your business.
#7. Finding New Customers
Satisfying your customers directly by talking to them is one of the best things which derives new customers. One reason is people will be recommending your agency to others. As a result, more people will come to entertain from your services.
#8. Getting Ahead of Competitors
There is not a single business that is not using social networking for their benefits. Ignoring social CRM can put you way behind your competitors. So to keep yourself in the market, you will need to follow your competitors and look for the things that they are not doing. In this way, you will be able to grab those buyers who are leaving your competitors.
Top 5 Benefits of Social CRM for your Real Estate Business
They make your real estate sales process more transparent and also improve customer interactions.
Integrating SCRM allows you to access the social networking database. These databases make your market predictions more accurate.
These CRM systems can help you in getting new prospects.
Social CRM makes it easy to get to the people who aren't familiar with your business.
You can lead against your rivals by identifying their weak areas.
What are some of the Best Social CRM for your Real Estate Business?
#1. Wise Agent
Wise-Agent is a perfect choice for realtors who want to run their business without hard work. The software is simple to use, and you can run it without any technical skill. Wise-Agent also allows its users to make seamless transactions and centralize client information.
Moreover, you get the chance to access unique marketing tools to brand your emails, newsletters, and text messages. You can work on Wise-Agent CRM as a single real estate agent or include your whole team. The CRM also makes use of a plugin that can make it easy for people to manage leads on their WordPress pages.
#2. HubSpot
HubSpot is perhaps one of the most famous CRM that is used by many businesses across the globe. In fact, it has been ranked as the number one CRM in the year 2021. The 100% free feature is one of the reasons why people seem to like HubSpot CRM.
However, to access the more advanced features, you will have to purchase its premium feature. Reporting dashboard and company insights are some of the free features available at your disposal. You will also get free access to real-time pipeline management to keep track of your teams.
#3. Salesforce
Salesforce is an ideal choice for those realtors who are trying to get closer to their customers. You can manage your leads and close more deals with its automation features. Salesforce is a perfect place for analyzing your business performance and making strategies for more satisfying results.
Additionally, Salesforce makes it easy to send relevant messages to your customer while monitoring their activities. The AI-based personalization in this CRM makes your business grow and evolve with trends. If you are just starting to begin your real estate business. Then you can always refer to the Salesforce online community for helpful tips.
#4. Apptivo
Apptivo CRM is a cloud-based management system that can help its users with contacts, reminders, and communication history. This cloud-based solution offers features to manage the sales process and close more deals. Apptivo also offers a 30-day free trial to let you familiarize yourself with its features.
In other words, you get enough time to know if the CRM suits your business. Further, the cloud-based software has about 40 apps to deal with things such as invoices and project management. Moreover, its contact management software allows you to interact with your customers from multiple devices.
#5. AgileCRM
If you want to automate your sales and marketing in one platform, then AgileCRM can be one of the best options. This next-generation system has the potential to boost the workflow and sales process. Furthermore, its single contact management page allows you to close more deals.
The powerful tracking system makes it easy to monitor milestones. As a result, you get enough insights to know if your sales process is on the right track. You can also take privilege from its one-click call feature along with automated voice mailing.
Boosting your Real Estate Profits in 2021 with Social CRM: Final Thoughts
SCRM is an evolving technology that is getting significance due to the recent boom in social networking. Your customers anticipate results that are based upon their expectations.
Social CRM makes it possible to keep track of your buyers' needs and come up with solutions to their problems. Finally, we can conclude that social sites are one of the best places to look for improvement. What are the disadvantages of not using a CRM system in your real estate business? Find your answers here!
About the Author!
Ashir provides ghostwriting and copywriting services. His educational background in the technical field and business studies helps him in tackling topics ranging from career and business productivity to web development and digital marketing. He occasionally writes articles for Real Estate CRM