How To Increase Website Traffic for Making More Sales
Illustration by Anna Kasprowicz via Dribbble
If online marketing and traffic building were superheroes, they would be Batman and Robin. Online success depends on how well exposed your business is to your niche market.
Having a successful business is not all about generating a lot of traffic to your site. It wouldn't matter if you have 1000 people coming to your site every day; if your website has a low sales conversion rate, then it's worthless.
You have to focus a lot of your time making sure that your leads are getting what they need. You also have to consider quality where if your website visitors do not see any value in your online business then they will not invest their time and money in it.
One aspect of internet marketing cannot outweigh another.
For example, you cannot focus solely on making money without spending any time promoting your product. You have to invest your time and energy equally where everything has to be on the same page.
So is building traffic really that important?
Traffic building is important because you won't make any sales without it.
But you also have to understand that traffic is just one of the many important elements you need in order to run a successful online business. Starting and maintaining a business is kind of like putting a puzzle together.
Press Release
Press releases provide valuable information about relevant business news to media outlets either online or offline.
While press releases were traditionally used offline, they are now powerful marketing tools when posted on public relations websites, especially when you implement search engine optimization techniques.

A press release used to be something that was only used in news media situations. A company would write a press release to be given out to the news media about a new product or service that would be launched, for example.
These used to be very formal packages that would be done only by top marketing executives.
Things in the online world have changed them and now anyone with any bit of news to put out there can use press releases. They can even be one of the most helpful tools for building traffic to your website.
A press release needs to be informational and it needs to be written in the proper style, which is a formal news-based article that is media worthy.
Consider awards, new websites, new product or service launches, acquisitions or mergers, and anything else that would be of news interest about your organization.
It is often best to hire a professional to write them to ensure that the right message is obtained. But, you can certainly create a press release on your own.
Once it is written, the press release can be picked up by various online and print news sources and published numerous times.
This instantly adds to your credibility and helps to boost your traffic as well. Press releases, when they are done properly, are highly effective tools that any website can use even if there seems to be nothing that is newsworthy.
And, when used in combination with article and blog marketing techniques, your overall marketing results will improve dramatically.
Develop a marketing campaign surrounding press releases that capitalize on any newsworthy events for your organization. You can create a marketing campaign that is affordable while creating a constant stream of website traffic for your business.
Article Marketing
Article marketing is a great source of what many people call free traffic. The traffic is not really free because it costs time, but in essence, it is because you do not lose any money with article marketing.
The website traffic that you receive from articles is extremely targeted, which is why article marketing is one of my favorite methods of traffic generation. There are a few things that you must do to get traffic from articles, and if you do those things correctly how much traffic can you get?
There are many people who claim that traffic with articles is not any good, but I could not disagree more. It can produce a lot of traffic, and the best part is that the traffic is laser targeted for your offer.
Article marketing allows people to view an entire article before they ever see the product or service that you are trying to sell. This enables you to build trust with your potential customers, which is very hard to do with PPC or any other method of traffic generation. Writing articles allows your website visitors to know who you are, and how you can help them.
To get traffic from articles you must write a compelling title, resource box, and have conducted some keyword research.
Build List
Building a list is initially accomplished by offering an incentive for visitors to your website to sign up.
It might be a free newsletter, eBook, or eReport that is provided in exchange for providing information and joining your list. As your business grows, website traffic is not just the result of first-time visitors that come to your website.
In fact, your list can become a significant portion of your traffic when you provide subscribers with a compelling reason to come back to your website time after time. When that is achieved you know you are on the road to internet success.
Proceeding further on the road to internet success requires that you always build good, high-quality products as you build your following. When customers know they can depend on you to provide only the best in products, trust will grow.
Then, when you let them know what you are offering through your newsletter or emails they will respond. The information will travel far and wide.
Then you will find yourself with a myriad of new traffic on your hands. That traffic will become buyers of your product and still more members of your list.
Search Engine Optimisation (SEO)
A large share of website traffic will come from Search Engines. This means people will put a search term into search engines such as Google and will see a list of relevant results which they will select and click.
If people are regularly searching for this term, that can mean a large increase in traffic to your site.
The search engines have a unique method to determine what websites should be ranking for what term, this method is never disclosed. However, it is possible to come to understand the basic principles. See some best SEO strategies that can help you to boost your website.
Twitter Marketing
Considered as the purveyor of social networking sites, one of the more popular social media networks nowadays is Twitter and as of late, it has provided many website owners a great source of website traffic. Because of its many and still growing population of members and contributors.

Twitter has become an ideal site to build one's reputation as an expert in a specific field and eventually entice other people to visit your site to learn more about the things that you are promoting which are in effect, website traffic.
Of course, you would not expect an amazingly high conversion rate when using Twitter as a site traffic generator.
These folks are visiting your site because they respect you and would want to know more about what you have and probably be acquainted with you since you know a lot about a particular topic.
So if you are after a high click-through rate, Twitter may not be the right place for you. However, if you want long-term leads that may generate conversions from other sources, then Twitter is the right place to generate that kind of lead.
Never ever forget to include your link in all your tweets, otherwise, your contribution would be useless especially if a lot of people were stirred by your inputs and they would not have any way of making contact with you if you do not include your link.
To be able to communicate well with your followers, you have to determine in what specific time zone they are located. That way, you would be able to adjust your logging in time to coincide with the time where you have more followers who are online.
This will help you communicate with them better and in real-time. Imagine the flow of communication when you get queries a day after and they receive your replies one day later compared with the transfer of information when you are both online at the same time – more can be achieved that way.
Google Adwords
Online advertising is one of the effective ways of making your products gain the visibility you intended them to have and Google AdWords is one of the ways.
AdWords paid advertising method is a fantastic way to get website traffic and you just have to know how to implement these to gain the benefits.
Knowing the ways is important because you may lose much money if you don't, and learning can be done by smart implementations of the ways and a little bit of trial and error and experimentation.
You need to learn about the importance of keywords, and what they can do to your advertising campaign especially if you are doing it on the search network.
In this method, your ads will show up on the relevant websites when searchers type the keywords they are searching for or information they are looking for on the internet.
The important thing is to learn how to choose the keywords that are likely to bring the potential buyers and not just these curiosity seekers or browsers who will just go away quickly right after clicking on your ads.
Learn to choose the specific keywords that can specifically point to the targeted customers and thorough research is needed to get a list of these keywords or phrases.
If you go for long keyword phrases you can be more specific and these words may be able to bring in the more targeted people who are likely to get interested in what you offer.
Doing these smart ways can avoid you losing money on clicks that are not converting to sales but money is thrown away by clicks done by people not really interested.
And if you opt to do your AdWords campaign on the content network you can also opt to do your AdWords campaign on the content network that will have chances to get targeted website traffic because this network has thousands of websites which you can choose where your ads can be displayed.
An important thing also to make a smart implementation of your AdWords campaign is to make it on one network at a time for easy monitoring of results and evaluation of performance.
Either of the two can bring you targeted traffic, only have an effective monitoring system and quickly make adjustments, and you will see improved performance if you'll just have the patience.
Create quality content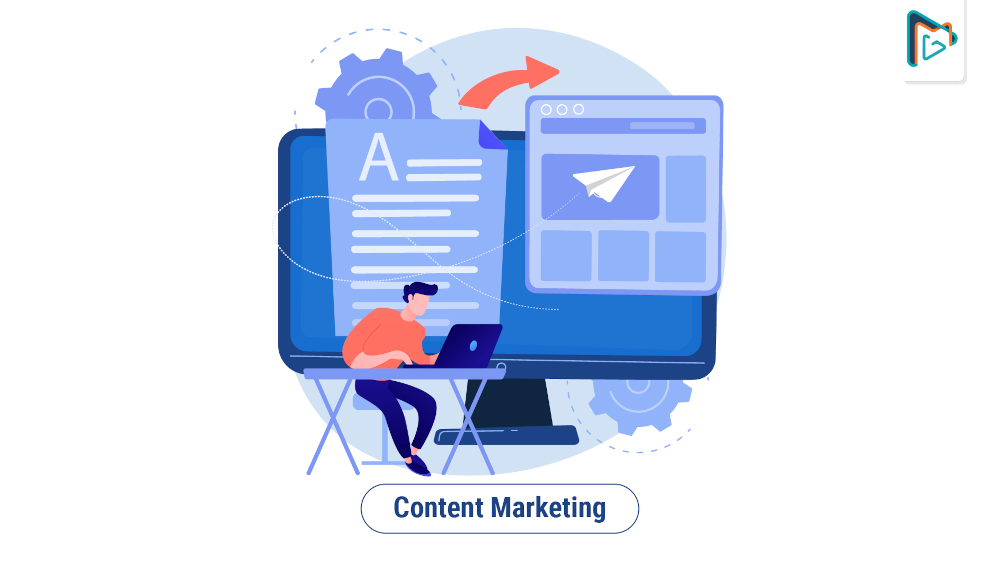 Getting traffic to your website is one thing, but getting them to return and/or bookmark your site is vital to ongoing success. The more times you visit a website the more loyalty you will build amongst visitors and increase the chance of building long-term relationships.
Creating 'sticky content' means creating content that will have visitors returning again and again.
The most efficient way to do this is to understand your website visitor and create content specifically for that target market. An example of this might be blog entries on a specific topic.
Some examples of the type of content are blogs, newsletters, industry information and publications, news, e-books, forums, polls, interviews, video clips, image galleries, audio files, and podcasts.
If you are creating fresh content you might like to consider an RSS feed, which allows readers that are interested in your content to sign up and as soon as you publish new content they are alerted with it.
This is a great tool for building online loyalty and getting regular visitors. Another way to build loyalty is to create a mailing list, which allows people to opt-in to receive emails from you. This is a great way to send promotions and deals directly to customers.
About the Author!
Shubham Chopra is founder of Marketing Savior and an exuberant content creator with a great zest for providing insightful reviews about digital products that will help startups & SMEs penetrate into the online world easily.
Check his viral meme content on Instagram. Also his LinkedIn and Facebook.