Business professionals' career is full of thrilling moments that lead organizations to the gates of success. Fostering businesses and bolstering revenue, business professionals possess the expertise to define an organization.
So, just like designing a business card, every aspect of your business resume needs careful consideration before you write anything on it.
Here is how you can make your resume impressive:
Create a professional experience section
Giving out a complete picture of your professional journey, showcasing your skills in a business resume can be tricky. It may range from choosing the right resume template to choosing the right format.
Hence, communicating your roles and responsibilities effectively becomes important to spice up your chances of getting hired.
So we devised a method that can significantly improve the content of your professional experience section:
Cause-and-effect relationship: Make sure each statement in this section is action-oriented. Establishing a cause and effect relationship, try to construct each point in a way so that it showcases the effect of each task you performed. To do that, you can use the STAR (situation-task-action-result) approach.
One-liner points: Avoid long paragraphs and keep each statement restricted to one-line. To keep bulleted points restricted, you should use action verbs that direct you towards focusing on specific roles and achievements.
Relevant sub-headings: Club similar statements under unique subheadings that display your core skills and contributions. For example, brand development & marketing strategy, sales forecasting & market penetration, etc.
Further, as you are writing a business resume, you need to focus on numbers. Quantifying statements in this section can create a concrete impact. Also, performance figures clear any doubt the recruiters may have while skimming through your profile.
Take a look at the sample below:


The sample above highlights the key points of the individual's career history. This should give you an idea of how the professional experience section of an impressive business resume should look like.
icon-lightbulb-o Tip: Do not start perfecting your professional experience section from the first step. Create a master draft to dump any information you have regarding your roles and responsibilities. Then start curating it and focus on points that are relevant to your target profile.
Write an overview of your Business resume
Create a summary of your business resume that highlights your relevant skills. The idea is to curate this section in a way that displays your expertise to explain why you are an ideal candidate for the position.
Depending on the target profile, decide what best describes you as a candidate and what points in your resume can enhance your chances of getting shortlisted.
Also, keep in mind that the recruiters spend just mere seconds before deciding the fate of a resume. So, construct the summary in a way that impresses the recruiter and compels him to go through the rest of your resume.
Check out an example of a stellar summary for a business professional:
6+ years experienced Business Development Professional with an impeccable track record of leading brands and enhancing their businesses. Adept at deploying marketing strategies to achieve business excellence and devising go to market strategies for 8+ new product launches. Proficient in liaising with merchandising agencies to bolster delivery and managing relationships with key stakeholders.
The above sample adheres to the following elements:
It does not exceed more than 3-4 lines.
It does not talk about the professional from a third person's perspective.
It mentions the experience of the professional along with the profile title.
Construct a professional summary of your resume while keeping in mind the above essentials.
However, if you do not possess any experience, you need to create an objective statement that describes you as a professional.
For instance, check this example of an objective statement:
Enterprising Business Development professional with a degree in business administration and the skillset to achieve business objectives. Skilled at learning new concepts quickly and leading projects independently.
List your degrees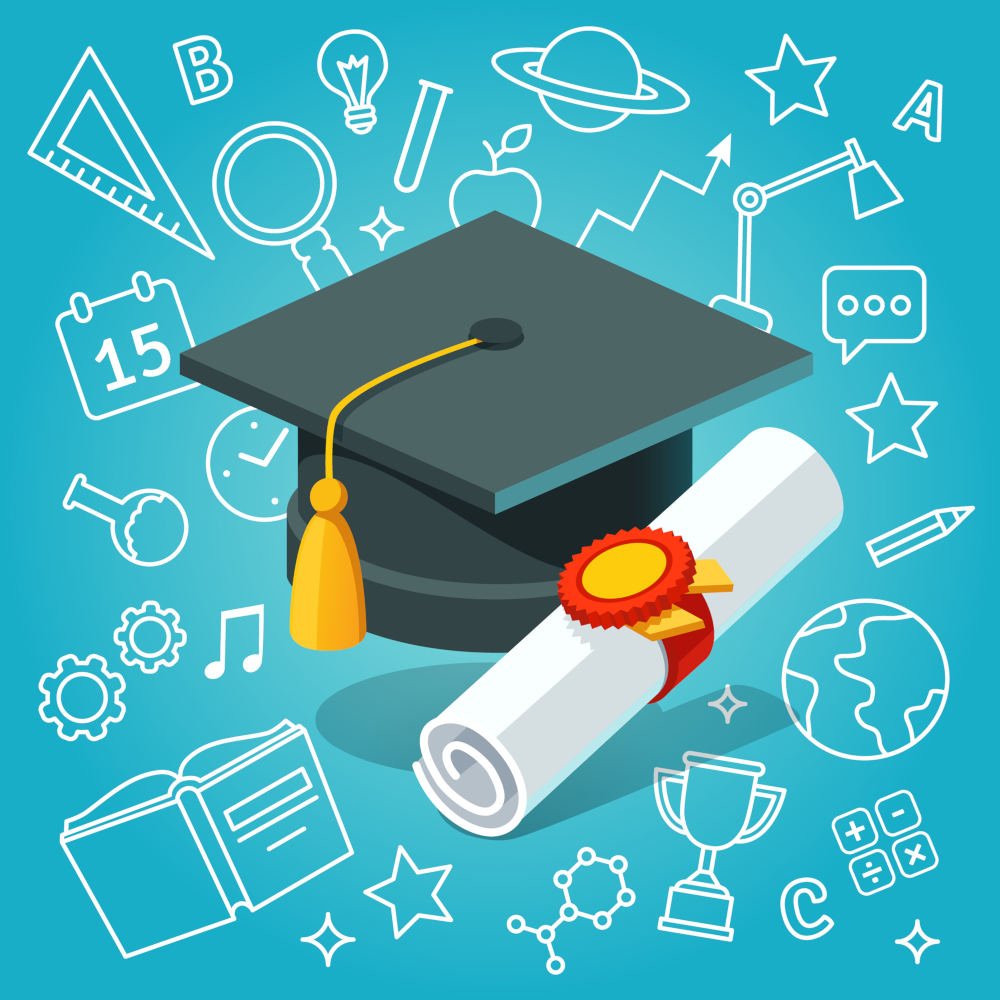 Considering the importance of business schools, this section becomes very important in a business resume.
Recruiters do tend to pay attention to your educational background to check for your relevance to the target profile.
Here is how you can curate this section:
Mention the date of enrolment and graduation for each degree/certification you mention.
If you do not have any experience, list the education section before the work/internship experience.
Do not use abbreviations to write the name of your college.
Further, after listing your educational qualification, do mention the key modules that are highly relevant to your target profile. Let's say in one of your degrees, you covered go-to-market strategies, and it is a requirement in the target profile. Under such circumstances, you can mention such skills as key modules.
Example:
Bachelor of Business Administration | Harvard University | Boston, Massachusetts | Jan' 16 – Feb '20
Go-to-market Strategy | SalesForce | Financial Modeling | Product Development
icon-lightbulb-o Tip: Earn certifications that are relevant to your target profile. Such certification (and the case studies you cover under them) work as an addendum to your profile which improves your chances of getting shortlisted.
Mention relevant skills
Listing the relevant skills in your resume is very important considering the little amount of time that a recruiter gets to skim through a resume.
Considering the kind of skills you possess, this section decides your relevance as a potential candidate.
Here are a few skills that should be present in a business resume:
Client Relationship
Financial Modeling
Marketing Strategy
Brand Presence
Business Development
Search Engine Marketing
Lead Generation
Digital Marketing
Competition Analysis
Product Development
icon-lightbulb-o Tip: Only include soft skills if they are asked for as a requirement in the job post.
Create an ATS optimized resume

In today's job market, as recruiters receive an overwhelming amount of applications, they are streamlining the recruiting process by automating it with the help of resume screening software such as ATS (applicant tracking system).
ATS shortlists resumes that contain a certain set of keywords that are required for the job.
Here is how you can pass this test:
Leverage the job description to filter keywords. After doing so, sprinkle these keywords throughout the resume in the skills' section, or the professional experience.
While sprinkling these keywords in your resume, avoid any repetition. This does not help the ATS at all.
Make sure the buckets in the professional experience section are function-based. For example, instead of writing "budget forecast", write it as "budget forecasting".
To make it easier for you, download these ats resume templates by InnovaResume. Save as PDF and apply.
Mention your accurate profile title
Your profile title is the face of your resume. It helps recruiters recognize the level of your professional status and relevance towards the target profile.
Your profile title makes the recruiters recognize the level of your professional status and the level of seniority in your field of work.
Check out a few professional profile titles:
Business Development Professional
Business Analyst
Marketing Head
Digital Marketing Executive
Further, you can add a relevant certification to make your profile title concrete. For example:
Development Head & Certified Business Analyst
However, if you are a fresher, you can include the education major here. For example:
Business Administration Graduate
Marketing Graduate & Certified Business Analyst
Choose the right format
Choosing the right type of format can dramatically improve your business resume. There are two types of resume formats: reverse chronological and functional. As a professional, choosing the right format depends on a few factors listed below:
If you are professional with no gaps in your career, you should stick to a reverse chronological format. In this format, you list all your work profiles in reverse chronological order along with the key points. This format helps to display your career development in a progressive manner to the recruiter.
But if you are a frequent job-hopper or trying to switch careers, you should choose the functional format. This format showcases your skills in a separate section rather than traditionally listing statements in the professional experience section. In the professional experience section, you just write the work profiles. Create a separate section for the points that are relevant to the work profile.
icon-lightbulb-o Tip: As recruiters can spot lies in a resume, you should not try to hide your career gaps by modifying dates or omitting information. So, for professionals who have gaps in their career, or are constant job hoppers, do list all your work profiles.
Conclusion
The factors responsible for creating a stellar business resume depend upon how well you implement these tips. Each section in your resume counts so do not take anything lightly.
Here are a few tips that will help you master your business resume:
Include your contact information and present location. This information should be included in the header of your resume along with your name and profile title.
Mention the URL to your LinkedIn profile in your resume. Also, research on how you can optimize your LinkedIn profile.
Avoid usage of first and second-person pronouns in your business resume. Especially while writing the summary and professional experience.
Do not write soft skills unless it is listed as a requirement.
Further, considering the current developments in the job market that have pushed the employees to work from home. Include skills that are required for remote work.
About the Author!
On a quest to help professionals across the world land their dream jobs, Aditya lives and breathes Hiration — a platform to help job-seekers find their way in the treacherous job market — where he's a Co-Founder, CTO, and the unofficial CPO (Chief Problem-solving Officer). He likes to code away his days and nights when he's not busy disrupting the career space.