The best way to deliver valuable information to your colleagues, business partners, boss, clients, or students is using interactive presentations. To create a professional-looking presentation from scratch is not that easy, especially if you're doing it for the first time in your life.
Do not get frustrated because there are so many powerful tools on the Internet, which will help you design presentation slides in a matter of minutes. In this article, you will discover the most powerful tools for creating an interactive presentation for Mac users. They are simple to use and offer great features for editing and designing.
Students with part-time jobs face many problems with finding time not only for designing presentations for their college classes but even for accomplishing their regular homework. If you have to write, for example, an essay about cold war or any other important topic, you can find writing services online.
You will get the work done in a matter of hours. The following applications will help you to transform your essay into an eye-catching and stylish presentation with a unique design. Your professor will appreciate your creative approach and will grant you with a high note.
Let's focus on the available presentation software:

Many professional designers claim that Focusky is one of the most well-rounded software packages for creating interactive presentations for Mac users. It is a specialized platform, which offers users all they need to create, publish, and demonstrate professional presentations of any type.
Focusky has an embedding option, which allows users to insert different media elements to engage and interact with the audience. There are multiple output formats, such as PDF or video, which are the best for publishing and displaying presentations.
Your presentation can be displayed on many platforms, and others will have no problems to view your presentation on any device.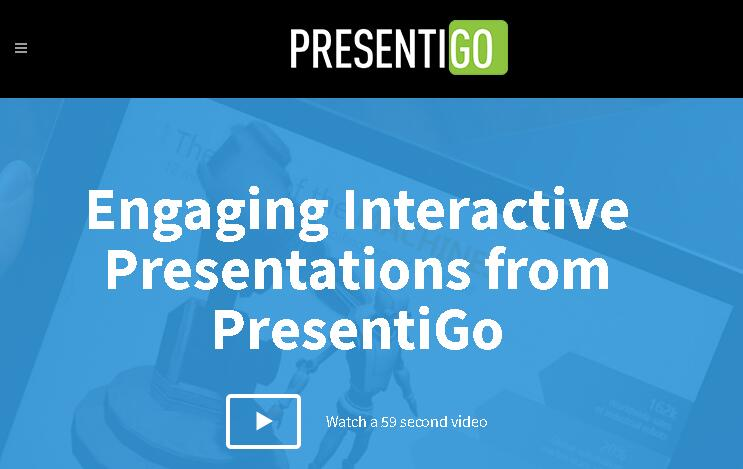 PresentiGo is another popular platform, which enables its users to create eye-catching presentations thanks to numerous useful features. It is very easy to add infographics or dynamic diagrams/charts directly into your presentation.
You have a chance to display your information in a new compelling way. Your audience will appreciate such a creative approach to receiving information. PresentiGo has a synchronization tool, which you can use for better collaborating and cooperating with your team members.

Sometimes, we want to add some videos into our presentations because video content is the best tool to interact with the audience. In such a case, FlowVella is the best software for you. Comparing FlowVella to other similar presentation tools, this software for Mac has the most powerful support for video content.
The program does not take into consideration what resource your video is from. The only thing you have to do is upload and embed videos, which will work during the entire presentation. It works even without an Internet connection.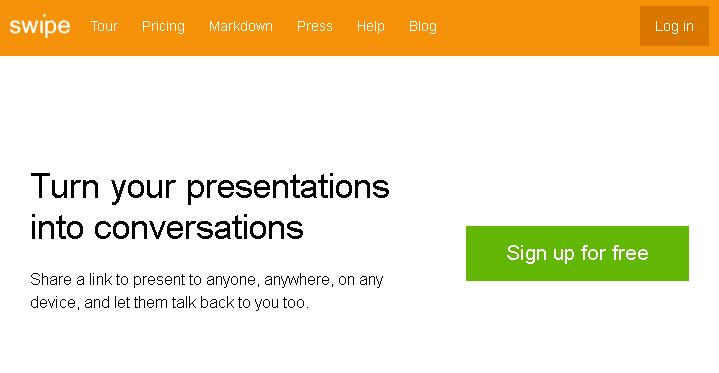 Consider using Swipe if you want to add some interactive effects to your presentation. Using Swipe, you can easily create eye-catching polls, which will allow the audience to express their opinions and ideas.
You will need to upload PDF files and interesting images to enrich your presentation contents. All the work is done in the web browser. You will work in real-time. Swipe allows sharing your material via links.

Sway is a handy presentation creator, which empowers users to insert different videos, diagrams, and charts into presentations. Use this tool to create a unique interactive story and impresses the audience.
Sway will suggest finding the most relevant content. The only thing you will have to do is to drag and drop the desired elements from the suggested search results.
This platform offers a wide variety of pre-built presentation templates. You will definitely find some inspiring designs, which will attach your content correctly. Do not hesitate to use the following templates as your starting point for your presentations to save much time.
Adobe Express supports a wide range of contents, such as images, videos, etc. You will enjoy flash animation, audio effects, unique 3D models, and even Microsoft Bing maps.

Piktochart offers more than 600 templates designed by professionals. The platform takes your design to a new higher level. Any average presentation can be transformed into visual communication.
Your audience will be delighted to see such a presentation. Enjoy more than 4000 icons, pre-made graphic, stylish diagrams/charts, and maps. Share your presentation online and stand out of the crowd.
The modern world of design is fascinating. All software in this article will inspire you while creating your next interactive presentation. Try all the tools and decide which fits you best for creating, customizing, publishing, and sharing your presentations online.
Thanks to numerous editing features, everyone can create an innovative, modern, and professional-looking presentation. Remember to you apply all your efforts to make people's experience positive and open for negotiating.