Over the years, the business industry has experienced significant growth. Today, an uncountable range of businesses dominates the industry. It accounts for a 55-percent contribution to the global GDP in developed countries. Hence, when bringing a company into existence in present times, one must concentrate specifically on the task of branding.
Branding refers to a marketing practice that highlights your business amongst others. It is an identity or representation of the brand's values and virtues.
Effective branding strategies can give your enterprise a head-start into the market. It spreads awareness about your brand, establishes a good reputation, and attracts the target audience.
So, without further ado, let's explore the various types of branding strategies and which one is best for your business. Dive in!
Types of Branding Strategies
A branding strategy can be as unique as one's mind can make it. And, if one's start counting the types of branding strategies used in history, the numbers would exceed hundreds. But, to make things easier, we have articulated the top seven types of branding strategies.
#1. Product Branding

Perhaps, the most common type of branding is product branding. It revolves around making a product successful using exceptional context, images, and colors.
Companies selling products first create a branding strategy in which they evaluate consumer demands and the competition. Based on the data, the strategy gets compiled or improved. Here are some examples of how some of the well-known products got famous:
Coco-Cola
Back in the 1980-90s, the American market received immense backlash due to standardized products. As a newbie, Coca-Cola took over the global market by using its think local, act local strategy. They changed the flavors and context according to regions. Hence, increasing local sensitivity and gaining success with a single product.
Oreo Cookies
Ever since the 90s, Kraft had interests in promoting Oreo cookies in China and India. However, in 1996, its product failed in China.
Kraft was quick to act by questioning locals as to what was wrong with Oreo cookies. Based on surveys, Kraft improvised its strategy. It adopted the tastes as well as the cost of Oreo cookies according to the country. Consequently, Oreo cookies become a successful product both in the Chinese and Indian markets.
#2. Corporate Branding
Unlike products, corporate branding focuses on promoting the brand name and reputation. Its strategies revolve around maintaining quality, pricing, company policies, values, and reputation. Instead of promoting a single product, the corporate advertises itself.
From logo to products, everything that the company puts forward should promote the brand. It promotes the mindset wherein you will be purchasing an expensive chair more for its brand name, automatically trusting its quality, then assessing the comfort it offers by yourself.
Some examples of corporate branding include:
Toyota
Did you know that the Toyota Scion IQ and Aston Martin Cygnet are the same cars? Weird but true!
In the automotive industry, there's a practice called badge engineering that produces identical cars with different names and brand identities. Consequently, while a Cygnet costs you £35K+, the Scion IQ costs only £10K.
You see, both the cars got constructed using the same material and design. So, why does Toyota sell it at an incredibly low price? Well, it's because Toyota's specialty is selling affordable cars. Meanwhile, Aston is a luxury brand. Hence, Toyota implements corporate branding when maintaining its quality, pricing, and values.
Corporate Websites
In present times, digital marketing holds immense importance in a business's growth. A majority of corporates are relying on the virtual world for branding. And this is where the corporate websites step in.
A corporate website is an official webpage of a company used for promotion. Corporate branding gets done digitally by logos, design, interface, and URLs.
Apart from easy-to-remember URLs, an easy-to-navigate website design is vital in integrated digital marketing. Everything on the website must promote the brand name and identity.
#3. Service Branding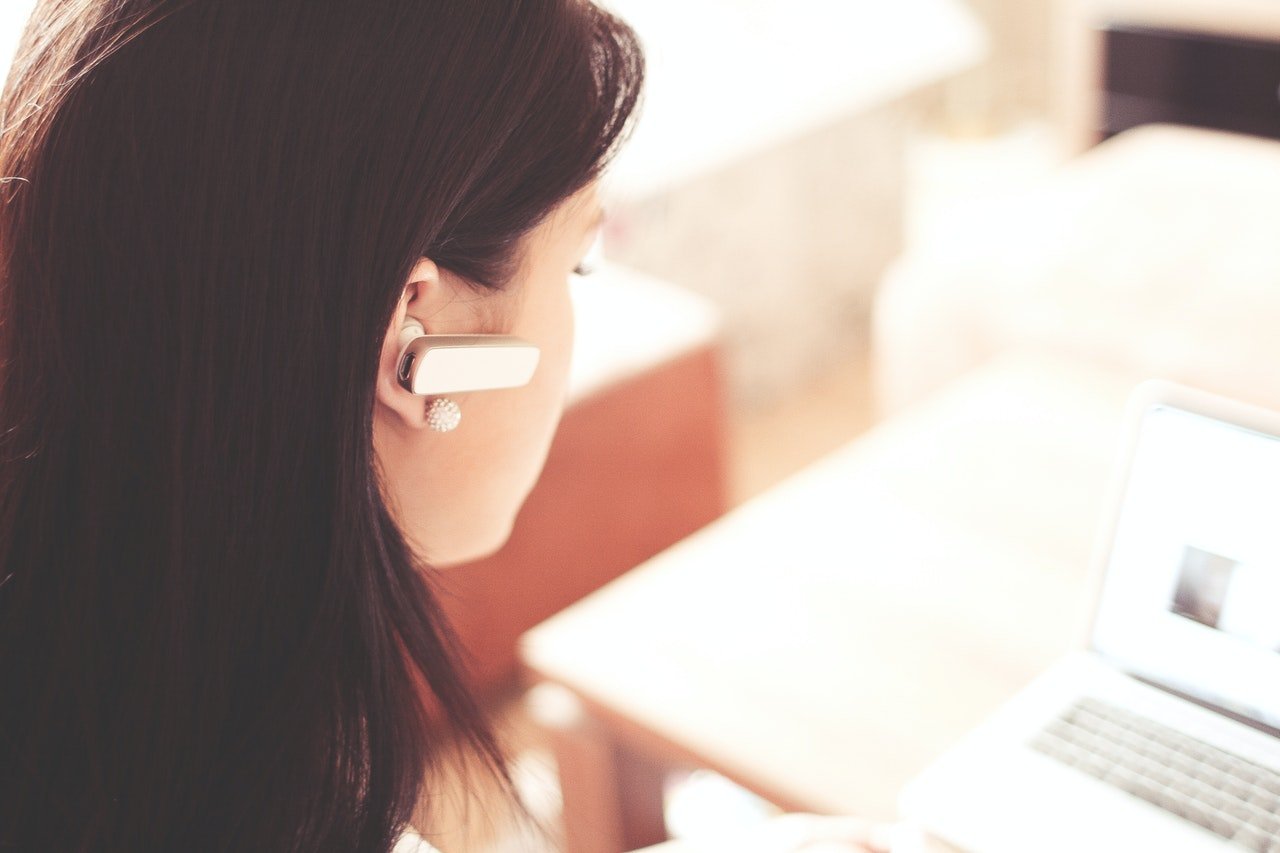 As the title recommends, service branding includes the publicity of a company by offering outstanding services. These services allow the brand to connect deeply with the people. Hence, attracting the audience.
These services can be both consistent and one-time campaigns. Some examples include:
Consistent Customer Service
Reputable brands, such as Trader's Joe, offers excellent and consistent customer service on all platforms. Whether it be a store or social media, the brand demonstrates how much it values customers through outstanding services.
One-time Service Campaigns
Some companies conduct one-time campaigns in which they offer services that are beneficial to customers. For example, once, KitKat placed No-Wi-Fi Free Zones to have a real break. Hence, advertising its slogan as well as the product.
Another example is the Hello Balloon Campaign. Back in 2013, a South Korean oil company promoted gas conservation by making car parking efficient. It placed yellow Hello Helium Balloons in empty parking spaces.
#4. Personal Branding
The personal branding strategies evolve around publicizing an individual, also called a public figure. One can be a politician, movie celebrity, or even a social media influencer. Personal branding yields in popularity, clients, and a community.
For personal branding, one must decide what they want to be popular, build a strategy, and decide a niche. You don't require any investment. A popular example is Richard Branson, who established a chain of companies by only personal branding.
#5. Geographic Branding
Have you ever seen companies advertising food served from farms to the table? Or, perhaps, the pizza companies with the Italian flag in their logo? Well, this is geographic branding.
Attracting customers by exhibiting association with a specific place gets called geographic branding. The connection helps establish trust amongst the audience, whether it be to a country or place.
#6. Cultural Branding
Similar to geographic branding, cultural branding establishes a positive reputation by displaying cultural connections. Companies show interconnectedness with the culture of the place they're present in.
For example, a tailoring company called Gieves and Hawkes has publicized the fact of stitching suits for all the rich people to increase its market to China.
#7. Retail Branding

Stores, also called retailers, play a prominent role in business growth and popularity too. Fundamentally, it is because a majority of purchasers get the products from stores, regardless of the e-world era.
While the store might not necessarily generate sales, it does promote the brand. Hence, they have to create a distinct brand amongst the competition. Some examples of the retail brand include:
Apple
Apple stores are recognizable from quite a long distance. Their retail shops have a unique and artistic architectural structure that demonstrates the importance of design to the brand.
Amazon
One of Amazon's bookshop in Seattle resembles the warehouses where the products get collected. Hence, reflecting the values and authenticity of the brand.
So, which one is the best for you?
Looking at all these types, are you feeling skeptical about which one is ideal for your company. Well, don't worry as here are some easy ways to navigate your path to the best branding strategy.
Initially, ask yourself a few evaluative questions to explore your brand identity. These questions must revolve around the following topics:
Mission and values
Unique aspects & Specialties
Visual representation of the brand
Once done, identify your company's objectives and note them. These can be both short-term and long-term. Next, build your ideal customer persona.
When creating it, consider factors like age, location, and interests. Moreover, consider your industry. Not all strategies are suitable for all industries. For example, automotive industries work better with corporate branding strategy.
Based on this, you'll be able to select a brand strategy that aligns with your company's brand identity and objectives the most. Along the way, you can improvise the existing strategy or even expand your work domain to incorporate other strategies.
What makes a branding strategy effective?
Harsh as it may sound, not all branding strategies seem to work. You see, mere selection of the type and strategy building won't be of much use until you incorporate certain elements in it. These include:
Competitors and market
The initial most steps should be analyzing the possibility of fulfilling the objectives regarding the market. Introducing a brand of digestive biscuits in a market with low demand or meager consumers would lead the company straight into a loss.
So, you must determine whether your to-be offered product or service has any demand or need in the market. Once done, evaluate the competition present.
Who are your competitors? How well have they performed over the years? What are their strategies? A branding strategy drafted in consideration of these factors will prove to be quite effective.
Innovation and Consistency
Plus, create a strategy that is either unique in nature, or the product itself is unique. For example, back in time, Coco Cola's think local and act local policy was an innovative one that offered sky-rocketing profits. So, play around with ideas and be creative in presenting your product or service to the audience.
Moreover, make a strategy that is applicable for a longer period. Now, it doesn't need to be years but at least a few months. Give some time for your strategy to work and evaluate the result. And, in case of failure, do not become hopeless. Instead, consider it as an opportunity to try something unique!
Final Thoughts
In a nutshell, branding strategies are all about good analyzing and cognitive skills. If you can think from a buyer's as well as the inventor's perspective, then you can undoubtedly reach success.
Be patient, keep turning your ideas into actions, and soon, you'll be operating in the global market. Good Luck!
About the Author!
Shawn Mack is a content writer who offers ghostwriting, copy-writing, and blogging services. His educational background in business and technical field has given him a broad base from which to approach many topics. He is also fond of writing interesting articles on technology & digital marketing related topics.