11 Web Design Principles for Better User Engagement
Here we share ten design tips that psychologically attract users and improve their engagement with your website.
For too long now, the so-called experts say you must focus on your brand's message, and in a way, it's true. But we must remember that this rule of thumb came out several years ago when website owners solely focused on image and rarely had any type of message.
Today, the environment where you present your visual content is just as important as the message you write, particularly when you have a website that encourages user interaction and engagement. In the world of the web today, everything is important. It is about balance. Little things like colour, font, and shape affect your website just as much as your written content.
Mistakes in any of these areas can ruin the effort you put into your website and the way people perceive your brand and your message. The truth is that people respond to visual stimuli just as much, if not more so than they do to your message.
But that doesn't mean you need to focus on making your site purely aesthetic. There are a huge number of websites that are truly beautiful but have no meat to them. So they end up having a high bounce rate and don't convert users into customers either.
The key is to have balance. What you need is a functional website that loads quickly, is easy to use, has content, and is attractive. By using a few aesthetic principles, you can attract your users' psyche and help improve your conversion rates.
In this article, we've compiled ten web design principles to improve your website design and your user interaction. Let's get on with the first thing to do.
#1. Think Speed
You've probably had a personal experience with slow-loading pages. You think a website is interesting but when you click on it, it takes forever to load. You usually end up exiting the website because it is too frustrating to wait around for it to load.
The fact is that pages that take even a second longer to load can experience a decrease in their sales conversions and in audience engagement.
Do you need to see how fast your website loads? Use websites like Pingdom to see if you can load it quickly. Improve your load times by removing unnecessary stuff from your pages.
Your website needs to load quickly. The faster your site loads, the more visitors you'll receive, and the more eyes you get on your website, the more conversions you'll have.
Before you do anything else, convert your HTML to PDF to analyze the mistakes made in the code. Mistakes can slow a website down. By printing it into PDF you can easily read the code and determine which areas are superfluous.
#2. Link Internally

Linking internally does two things for you. First, it makes your site easy to navigate and so you'll get more page views and improve your SEO ranking and decrease your bounce rate. Use relevant anchor texts to link articles, blogs and other pages of your website to your website's main pages. Some of the general things your internal linking should do are:
Use relevant text as the link words.
Words need to be specific and link relevant to the content on the page.
Links should take you to a new page, not one you access from your navigation menu.
#3. Find a Writing Style
The way you write can impact the way people see your website and the way they engage with your products. Keep in mind that what works for one reader might not work with another. There are two basic writing styles on the web: friendly, and formal.
Most websites choose to go with friendly writing styles. Then again a more formal tone might be more appropriate for a certain type of business. At any rate, choosing your brand voice can help you engage with readers and differentiate your website from that of your competitors.
#4. Learn Your Audience
Learn about your audience. Conduct surveys, ask friends, talk to customers. This helps you create the visual and written content that your audience connects with. Ask questions about what they like about your brand and what they don't. Find out what design elements or content are missing from your website. Use tools like Survey Monkey to add a survey or poll to a page on your website.
#5. Get Email Addresses
Your website is about so many things and sometimes you need to focus on more than just engaging with him a single time. You need to be able to get visitors back to your website. You do this by getting their email address, sending content updates and connecting over and over again with customers.
Studies show it takes three or more interactions with your website to make a sale, but you can't get those interactions unless you get an email address. Use a plugin like Bloom to get an opt-in form that allows you to build your subscribers.
#6. Get Responsive
Responsive design is critical to your business. Most people today use their mobile phone to surf the web, and if your website doesn't look good on a mobile phone you will lose about half of your audience.
Upgrading to a website that works well on any device can decrease your bounce rate by more than 50% and give you more readers.
#7. Consider Colour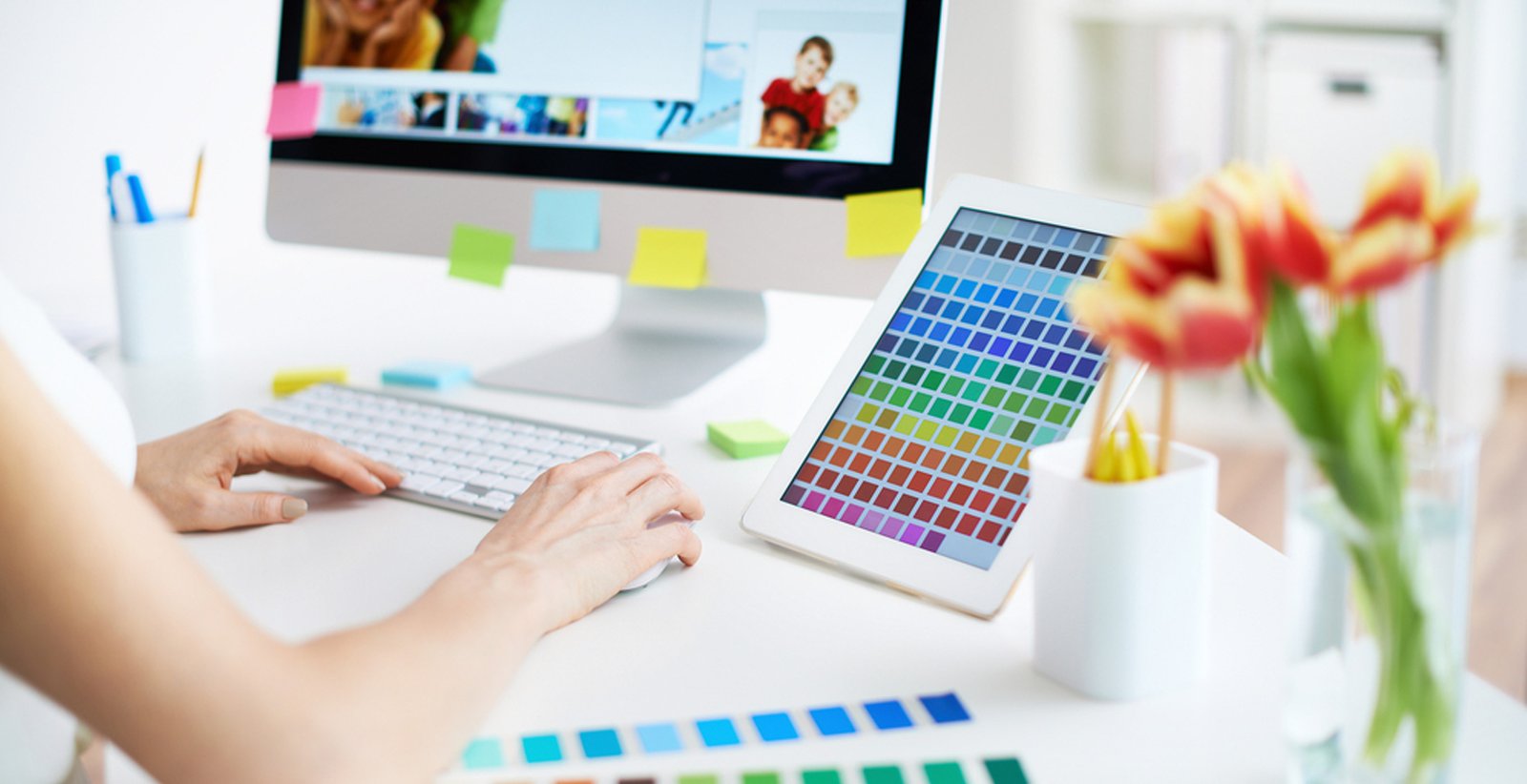 Creative people know that colour has been a key influence in creating an emotional response for a long time. Just think about how big brands such as Coca-Cola associate with certain colours, red in this case. In almost all cases, colour increases brand recognition by as much as 75%.
Studies now show that 80% of all consumers say that colour is a primary reason for buying a product, and about 70% of people won't accept certain appliances unless it comes in their favourite colour. The colour preference might change a bit depending on gender, traditions, countries, and consumer habits. So no single colour will convert with all consumers in any single marketing campaign.
There's no single universal colour that will work for all websites, which is why you need to test your colour scheme on your website with your audiences, which is why studying and using UX and UI design principles in your website are so critical. Visit websites of professional user experience agencies to see some examples.
At any rate, selecting a colour palette that matches your brand, your logo and resonates with your audience is a critical part of good web design. Keep this rule of thumb in mind: your website colour needs to accentuate your business values.
#8. Consider The Fonts
Next up, look at fonts for your website. Keep in mind that it's harder to read on a computer screen than in a newspaper. Clear legible fonts help people understand your content. Plus, the right font induces a mood that people can associate with your website forever. Therefore, you should choose fonts that get readers interested in your website and your products.
Fonts can make your website stand out from others. For example, if you are using a theme template like WordPress, your website might look like that of many other people. In this case, by using different fonts, you can differentiate your website from other people's.
#9. Use the Principles of Symmetry
Most people like things to be organized, so you want to use symmetry in your website. Suppose you convey your information in an organized manner.
In that case, your audience will understand, but when your composition seems unbalanced, then the user might find it hard to navigate your site and concentrate on your product. To keep things from getting boring, you can also use the a-symmetrical organization for certain areas of your website.
#10. Elicit a Reaction
Aesthetics help win people over when you trigger that "Wow" feeling. Using beautiful images interspersed with content that relays your message, you please visitors and make a good first impression.
#11. Reduce The Number of Choices
Studies by William Hick and Ray Hyman show that when people have too many choices, they take too long to make a decision, and in many cases, don't bother to make a choice or purchase.
So instead of offering 20 choices or products, cut down on the options. Present your most compelling and relevant offer from the get-go. And while you are at it, reduce the number of form questions. The more you have, the more likely a person is to click off of it.
Reduce your number of social share buttons as well. The more social network share buttons you have, the slower your website loading time gets. Find the social networks where your audiences hang out and share only those links. Analyze your CTAs and find the buttons that are getting clicked, and minimize the others.
Keep your navigational bar streamlined and only include the most relevant items. But, on the other hand, don't overdo the clickable things, especially not in the first half of the page.
A concise navigation menu will also help increase your SEO and increase your authority, as your home page links solely to your relevant information.
Conclusion
User engagement is critical to converting your audiences into customers. Your website should connect with your audience at every opportunity, and if you aren't communicating your offer well when a person visits your website, it is not doing its job.
Your website design should tell a story, one that is memorable. It should reinforce your brand purpose and convey your message in a way that brings your business more sales.
About the Author!
Emily Lamp is a professional writer, working closely with many aspiring thinkers and entrepreneurs from various companies and IronPDF is one of them. She is also interested in technology, business growth and self-improvement. Say hello to Emily on Twitter @EmilyLamp2.