45 Most Creative Business Cards using Illustrations
Although today we have twitter, facebook, linkedIn or the other social media and portfolio platform that can make us stay connected, but I think business card printing still play the important role for your marketing strategy. You also can put your social media accounts in your business card, and of course there are must have your name or company's name, address, email and phone number.
Here, we have collected 45 most creative business cards that use good character/illustration designs to attract the attention of those intended and it is a good way for promoting yourself. Enjoy! 🙂
The Changarro

Creative Tree
Panda Lux

BroHouse
Chef Burger

Cia do Suco
Brand Your Genius

Mogibo
Teaching Shop

Tiffani Ink
molotov cards

Royal Sweetness
Happy Belly Studios

Uncle Pear
Ana Perez

Ayako Okada Hair Stylist
Sheepy Me

Wokomon Card
LingoGlobe

adriana chionetti
Hey Monkey

Muku Studios
owl family mommy card

Mark Gilmour
Graphic monster

epigraphic
mojito

impactideas
Puss In Box Cards

Baby Best
Gooru Interactiva

Matthew Inman
Footy

neon ping
bubblefriends

Baobag
Cinch Creative

Deluxe Royale
Baris Celebi

HUNDREDEYES
Sláinte

Mmm, Pancakes.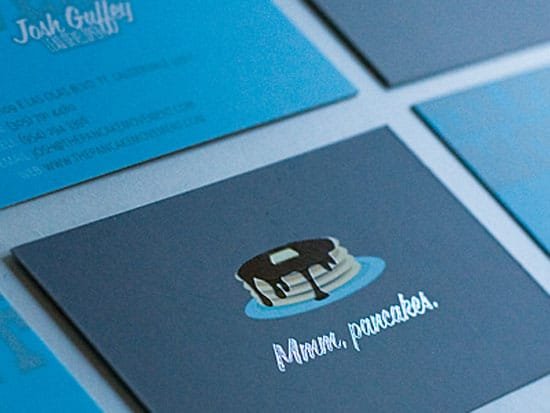 Wicked Moon

Film Maker
TurboMilk

We hope this collection can help you in designing your business card. Which designs that you like? Do you have another creative business card designs? Feel free to share with us in the comment below.