15+ Inspirational Construction Company Branding and Identity Design Projects
A company's branding and identity design is very important, it gives the customers first impression about the business.
So your logo and identity designs should speak about your business. It should be bold and distinctive and should be able to advertise about your company.
For a construction company identity design, they should have strong character and stability, does not employ colorful and lively colors in their logo and mostly involve construction tools, drainage pipes or symbols for buildings.
This post showcase a collection of inspirational construction company identity design projects. With each example presented in a neat layout, often with clever complementary objects that reinforce the theme or style of the design work.
To give you more inspiration for your next personal or client design projects.
icon-arrow-circle-right SEE Also: 102 Creative Construction Logos
Creative Construction Company Identity Designs
Linha Mestra by Multimedia Designer FG

Tátil Branding by Ilustrata Design
Francelino Imóveis by Jazz Design

Vishwanath Builder by Fatfox Studio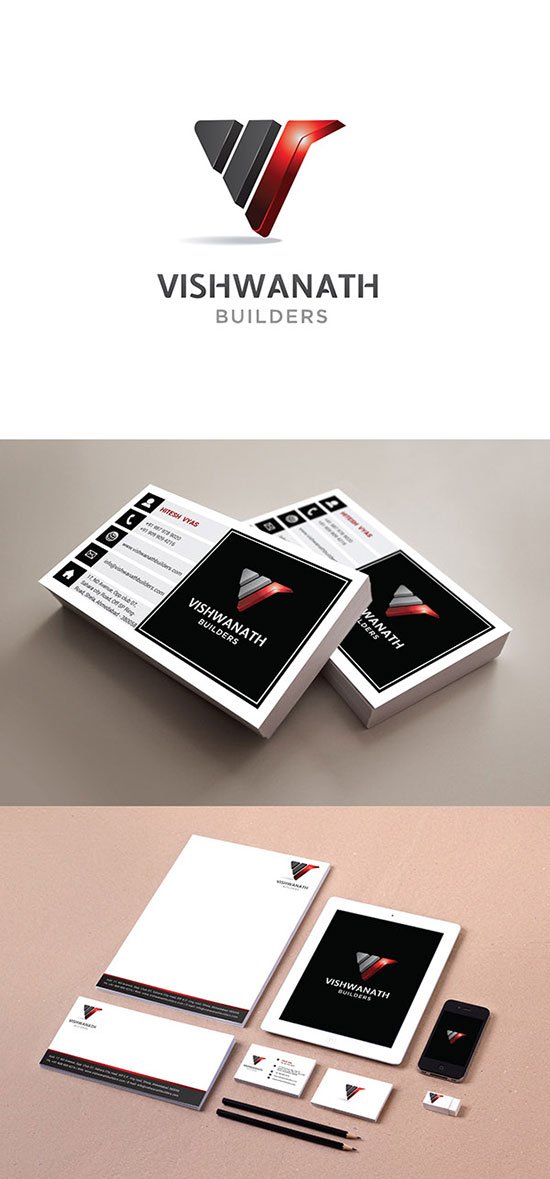 Sydney Select Constructions by zaga design

Carvalho Construção by Luís Bordalo
Geo Office Berlin by Ramin Nasibov

Diker Bau by Ramin Nasibov
Centrepoint Homes by Jekin Gala

Mühendisler Constructions by Sebastian Bednarek

Rotesma Construction Identity

Ferreira Rui Antonio by Michael Pérou
GCOX LLC Identity by Mubien Studio

Aliancon S.A.S by Oven Design

FORMA by About Design

The Horse Constructions by Bransense Branding

Reeves & Young by Matchstic