How to Create a Gorgeous Website in a Matter of Minutes
Nowadays, a website acts exactly as a business card: when you go to a meeting and you exchange information with others, your personal website will be a great asset. So, if your online signature it's so important, then you can't risk by having an ugly website, am I right?
Creating a good website can be done relatively easy thanks to the evolution of HTML, CSS, JavaScript and many other web scripting or programming languages or environments. You can do things that five years ago were just a nice dream for designer, but there is only one problem: you must have a good experience as a web developer. If you are not one of them, then be ready to spend a lot of money on a good website. Be prepared to hire a freelancer of an agency, spend weeks planning and trying to make him or them understand what you want and worse, prepare to be absolutely disappointed by the result.
Well, thanks the newest and hottest WYSIWYG tools, you can try to build your own site without any programming knowledge. There are plenty of website builders available on the internet, but one which caught my attention and which I later found out to be the best one is imcreator.com.
Oh and if you didn't knew, WYSIWYG means what-you-see-is-what-you-get. Google if for more information.

IMcreator is a free website builder packed with dozens of cool stuff. You have a gorgeous and easy to use interface for creating and customizing, free hosting and hundreds of awesome themes.
This platform is perfect for artists, shop owners, freelancers, photographers and anyone else who doesn't know how to code and can't spend a huge chunk of money for a website.
How does it work?
Well, the first thing you do is to decide upon choosing a template, create a website from scratch or using an existing project. For the sake of the example, let's choose the first option.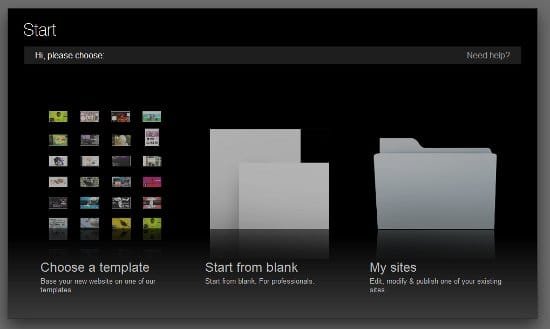 Now we can see a big collection of themes which are made in collaboration with some very known graphic designers. All these themes are compatible with all the web standards and work flawlessly on any web browser.

Let's say we own a hotel and we need to create a website for it. So we'll choose a template from the Hotel category.
This one I like the most:
Now that we decided on what theme to use, we can change everything on it, starting with the background and all the way to the navigation structure. The tools are extremely easy to use because they work by Drag & Drop.

I will let you customize it as much as you like. After you achieved the desired result, press that blue button from the upper right corner and you have a fully functional website.
That's it! We just made a website without a single line of code, thanks to imcreator.com