Creative Stock Photos for Your Business on Depositphotos
As a business owner, or a marketing manager you know that a picture is worth a thausand words. So to help you in running your business, you always need sources of image collection. And lucky for us today, with the help of internet technology you can find there are many resources that offer as source of free stock photos, illustration and vector art.

Depositphotos a one of the best stock photos site, with their 6 millions of high-quality images, photographs and vectors can really help you in finding the best image that can support your business. It is the fastest growing stock photo agency in the world with approximately ten thousand newest photos and images additions every day, along with a slick members area and top notch support.
Below is their great features, why Depositphotos today is become one of the largest stock photo sites in the world.
Feature #1: Huge Library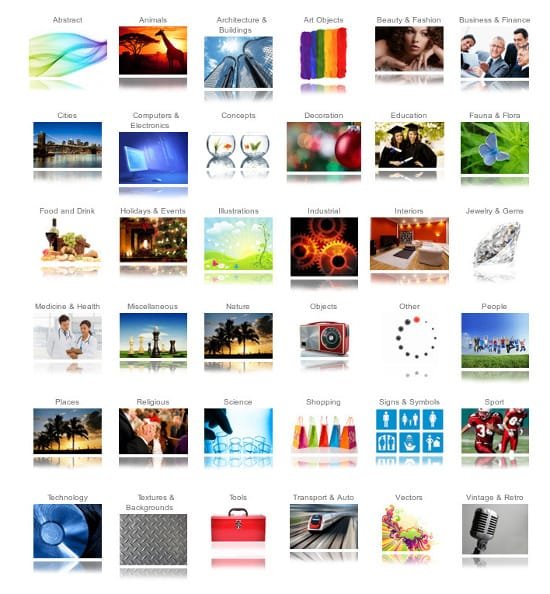 With 6 million images on their library, as their said on Depositphotos blog. And the stock photo library is increased daily by thousands of images. This massive number means that they will almost certainly have the photo you're looking for. Best of all, they're expanding aggressively, and more and more photographers are adding their portfolios to the website.
Feature #2: Relevant Search Results
Again, with 6 million images on their library, you'll find the image you're looking for. Also with their image searching system, you can found how easy to find the image that you need. And the image it will exactly the right photo for your choose in the page 1. It shows the relevance of their search results. For example, I want to search "jump" photos.

And as you can see on the image above, the search results for "jump" bring up some really lovely photos.
Feature #3: Subscription or Buy Options
It's easy to become a Buyer right now – just register an account and start buying files today! They have a wide variety of subscription and pay-as-you-go purchase plans that will fit any budget.
And there are at least 4 ways for you to purchase images from Depositphotos.com (Free trial, Pay by credits: standard or extended license, and Subscription plan)
Feature #4: Special Offer Program
Depositphotos also have some special offer that will bring benefit for you, and for the moment they have 3 program:
Free trial subscription; Depositphotos' Free Trial Subscription allows users to download 5 free stock photos per day for 7 days.
Special program for photographers; If you are a skilled and talented contributor working with different stock agencies, and you have a large portfolio ready to upload to Depositphotos site but no time to spare, they are always ready to assist you.
Special offer to Bloggers & Site owners; If you operate a blog or website and are looking for some fresh new images and videos, or are willing to hold a contest that offers real prizes, Depositphotos want to be your sponsor.
Feature #5: Making Money Opportunity
You also can try to become a Depositphotos Contributor. Just register for a Contributor account and upload your files for review. You can upload just one file, one file at a time or in bulk, it's completely up to you. Once we've reviewed and approved your files you can start selling and earning right away! Their system is designed to reward the best sellers, so whether you're a professional or hobbyist, there's virtually no limit to what you can earn.
Sellers earn a commission of anywhere between 40 to 60% of the images sale price.
Or if you have a great website/blog, you can try their affiliate program. The Affiliate Program is a web-based system which allows members to earn rewards and commissions by promoting Depositphotos to your friends, family and clients.
Conclusion
With their benefit above, I think Depositphotos is still the best place that you can try to find stock photos, illustration and vector art to support your business.
I hope you enjoy this review, and find it useful. If you have an experience with Depositphotos, don't hesitate to share with us in the comment below.