7 Must Have Image Creation Tools for Bloggers
If you are having trouble finding or creating images for your blog, then you are going to love the tools on this list. The tools all have their own perks; ergo they have not been ranked in any way. Most of the apps/tools work on desktop browsers and have their own mobile app, and one of the tools is even a MAC exclusive (as we cannot always leave out MAC users).
1 – Skitch

This is a tool that is related to the Evernote developers. You can add in screen captures to your work and then annotate over the top of them. It is great if you are trying to demonstrate something online and you want your blog readers to see what you have done. You can use it to build a nice image profile for your blog, but it is better used to create images that in some way educate your readers with regards to something you are doing or have done online.
2 – Canva
This is a tool that allows you to pull in numerous images and create a college or a very nice looking image on its own merits. There are templates you can use if you want a head start on your designs, and you can learn how to build very detailed and pleasing images with this tool. It is easy to use, and part of that is due to the drag and drop system it employs. You can also buy images that you may change or use on your blog if you wish. It is easy to use but is slightly more complex than most of the tools on this article.
3 – Pictaculous

This is a tool that helps you improve your images but also helps you with your color pallet. You can pick sections of your images that have a pleasing color and then use that color in other parts of the image or the blog. It is very good for coordinating your color scheme. It also gives you color suggestions and it gives you the HEX codes so that you may manually add the same colors to your blog HTML code.
4 – MindNode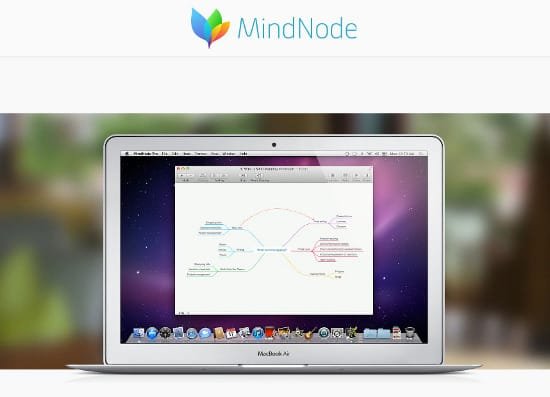 You can create a mind map with this tool. It is a tool that works with a web browser and on the iPad. It can be used on its own merits as a mind mapping tool so that you may plan things, but you may also create very visual images to demonstrate things to your blog readers. For example, you can explain your blogging process through a mind map that shows the steps you take. The mind maps you create are very visually stimulating and you are only limited by your own creativity as to what you do with your mind maps.
5 – PicMonkey

You can work on just one image if you like and edit it the way you please, or you can use it on multiple images at one time. This is a tool that helps you to alter your images, create images and then share them on social media networks. You may create some very attractive collages with the images you have already put on your blog if you wish. It is a free tool that you can use on your web browser and it is very easy and intuitive to use. You can also look online for other examples of how it was used to great effect so that you can copy other people's ideas.
6 – Imagewell
This is the only tool on this article that is dedicated to the MAC computer. It allows you to edit your images and make them look better (to make them look "well"). It is not difficult to use and is very good for doing very quick edits whilst still keeping your image quality and image integrity.
7 – Compfight

This is a tool that will help you find Creative Commons images that you may use for free and even some that you may alter as you see fit. It is a bit of a cheat when it comes to image creation, but it can be quite a time saver. The tool also gives you the HTML code that allows you to embed the image directly into your website. You can alter some of the images to make them a little more personalized, but there are so many images in the library that you may as well lift them and put them in your website to save any hassle.
What have I missed? Let me know your best image creation tools in the comments… And keep update with our next useful posts by following iBrandStudio on Twitter or give a like on Facebook. Enjoy!
About the Author!
My name is Sonia Jackson. I write for royal-essay.com that provides well-written and quality essays and research papers for college and university students.