10 Trends That Help To Attract More Customers In 2021
Illustration by Ben Meirovitz via Dribbble
Every entrepreneur worries about the question, "How do I retain loyal customers and attract new ones?" In this article, we've compiled the most important trends of the year that will help you build the right marketing strategy.
#1. Customer Experience
Customer experience – is not just a buzzword, but a trend that will reach a new level in 2020. This is the customer experience of the interaction with the company. If you focus not on how to convince the customer that your product is the best, but on creating a better experience of interaction and level of service, you can achieve much more.
According to a study by PricewaterhouseCoopers consulting company, 73% of customers believe that the quality of customer service is an important factor in their purchasing decision.

A positive customer experience drives customers to contact your company again and again. This is partly because the customer interacts more and more online, and draws conclusions based on the experience as to whether or not they should contact that company again.
What to do: Check how convenient and logical it is for the user to interact with you. Develop effective payment systems, simplify the mobile version, improve website design.
#2. Personalize
The pandemic has led to store closures or at least a decline in store traffic around the world, so brands are interacting with customers much less frequently in 2020-2021 than before. But that doesn't mean the need has fallen away – many customers prefer the personalized approach that only face-to-face interaction can offer.
Brands may not be able to see their customers in person as often as they used to, but they can still offer a hyper-personalized experience using channels like messengers. So we're seeing chatbots becoming more comprehensive, customizable, and capable of more personalized interactions. And if a bot can't fully meet a customer's needs, it can connect them with a real support person, bringing the online experience as close to offline as possible.
Personal contact to each client – it's not just an automatic replacement of the name in an email newsletter. Artificial intelligence, social media analytics, and the scale of personal data collection allow you to personalize everything from content to product recommendations.
Customers are bombarded with information from a variety of channels, and content oversaturation occurs. In order to be visible in the flow of advertising messages, you need to find new ways to deliver information. The key in this situation could be to reach a new level of personalized messages.
According to an Epsilon survey, 80% of consumers said they would be more likely to do business with a brand that provides a personalized experience.
What to do: Go beyond simple segmentation. Gather information, learn more about the customer and give the product and content that's right for them.
#3. Automation And Artificial Intelligence
Artificial intelligence technology has come a long way, and it's now much easier to learn about your audience. In the last few years, more and more companies have started using automation to improve their marketing strategies. Artificial intelligence is one of the main technologies for creating smart assistants on websites, such as chatbots.
Big data helps to get information to give personalized experiences on a larger scale.
That said, keep in mind that the human element is still important, so automation is a help, but not a replacement for real people.
What to do: Use smart assistants. Analyze data to simplify the customer experience.
#4. Loyalty
Another trend is the increased work with loyal customers. Studies of the company Invesp show that it is five times more expensive to attract a new customer than to keep the interest of regular customers.
Regular customers improve brand reputation, increase brand awareness: they recommend you to their circle of contacts – friends, relatives, colleagues. That is, in fact, do free advertising to the brand. And here again, we come to the customer experience and its importance, especially for regular customers.
What to do: don't chase new customers, but focus on keeping loyal customers coming back to you because you have the best customer service. Build personalized communication with loyal customers.
#5. Live Video

Video has become one of the main types of content. Youtube is now the second-largest search engine in the world. According to Cisco statistics, in 2020, 75% of mobile traffic will be video.
The most relevant form of video content in 2020 is live streaming. Users want a live contact, and live broadcasts give the effect of presence: you can ask a question and immediately get an answer. This is easier for companies because they do not need to spend a lot of time and money on video editing.
What to do: Include webinars, interviews, broadcasts on social networks in your strategy.
#6. Podcasts
This is a type of content with a deep degree of involvement: 80% of users listen to the content to the end, and 69% confirm that they learn about new products thanks to advertising in podcasts (according to research by analytical agency Nielsen).
The podcast industry will grow even faster in 2021, thanks to booming advertising activity and technological changes, which is great news for content creators and listeners alike.
Podcasts are popular because they're easy to control: you can turn it down or interrupt at any time and come back to listen later. You can listen to them on your way to work, at the gym, or while you're cooking dinner.
By using statistics and considering the listening behavior of your users, you can understand who your customers are. And so we're back to the trend of personalized content: with podcasts, you can create just that.
What to do: use this tool while the podcast market is not yet overcrowded and users are not tired of the new information channel.
#7. Voice Search
It is predicted that in 2021, 50% of all searches will be voice searches. Users are looking for the fastest information, for example, when they are on the road. They want the information they want right on the search page. The way they search is changing, hence, the mechanisms of search engines are also changing.
It is no longer so important to be the first in the results, as it is to get into the "zero" line and into the selected snippets of Google. Often the information in the "zero" line is the only thing that fits on the first screen of the phone.
Users don't always go to the site, but despite that, they will see information about the company more often, which will increase awareness.
What to do: Optimize your content for Google's "zero" bar and highlighted snippets.
#8. Visual Content
Despite the boom in voice search, visual content is still trending. And it is more popular than text material. This is no wonder: according to studies, our brains perceive visual content 60,000 times faster than text.
According to SocialMediaToday, 62% of millennials (who are now the main paying audience) are more interested in visual content than any other.
What to do: Accompany text with infographics, videos, and photos. This will help not only to interest the user, but also to deliver messages more clearly and persuasively.
#9. AR Technologies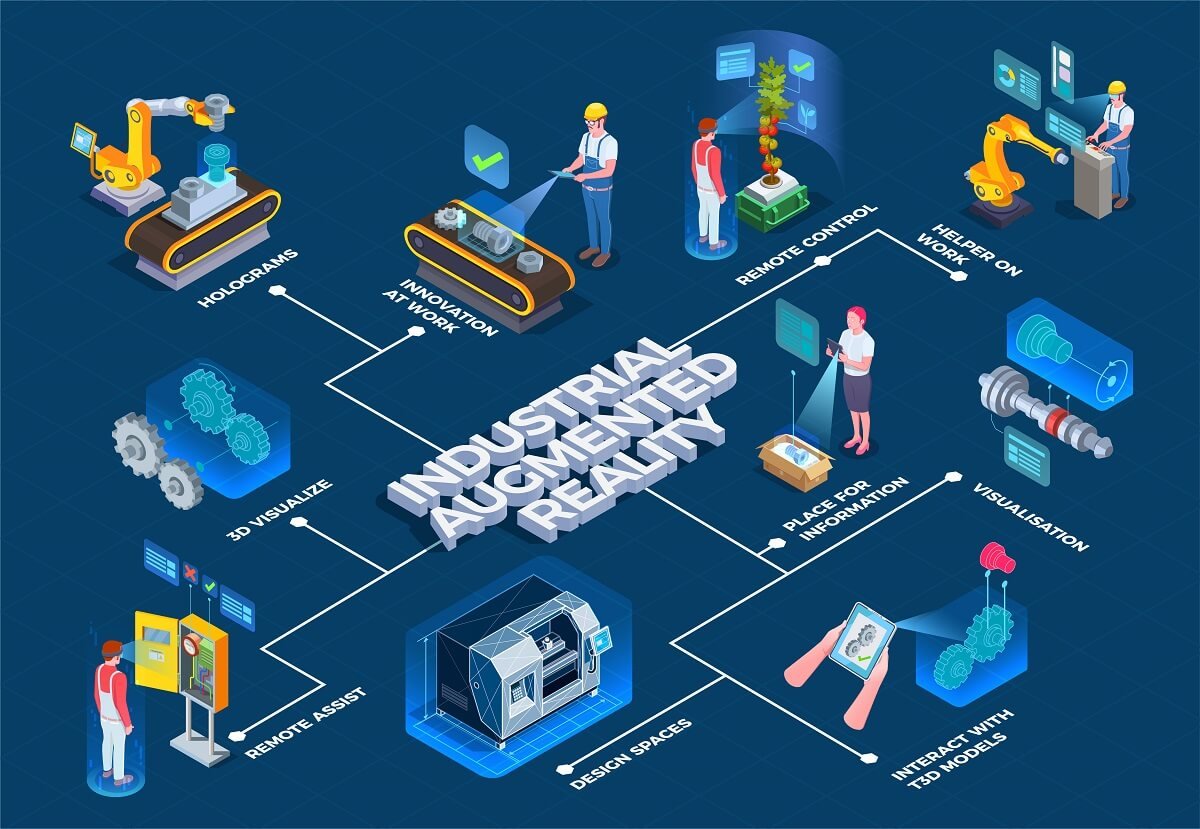 AR (augmented reality) is a technology by which virtual objects become visible in reality. AR-technology is developing, and in the future will occupy no less place than video advertising. Filters for photos, masks in Instagram, the game Pokemon Go – the simplest examples of AR. More complex variants: trying on clothes or choosing furniture directly in the AR application.
This technology is taking over retail: users are more likely to buy a product if they have already "tried it", though not in reality. About 50% of users will choose to make a purchase in a store with AR options.
AR helps you stand out because relatively few companies still use this technology, as well as holding attention and giving the customer a new, improved experience with the product.
What to do: Create an AR application for your products, use elements of AR in social networks.
#10. Educational Content
An instructional marketing strategy will be another hot area of focus this year. People want to be helped to solve a problem, not just persuaded to buy a product that they may not even realize they need. The likelihood of buying will increase if you tell them how they can solve the customer's "pain."
Virtually all content today is not just advertising "head-on" and showing the benefits of a product or service, but educating users or informing them. Good educational marketing helps with problem-solving and allows you to make choices faster.
What to do: Give useful content on customer problem areas. Hold webinars for potential customers, send manuals, checklists, instructions.
Your Turn
Certain trends in retail were already evident during 2020, but because of the pandemic, they evolved much faster than one would expect – progress that normally takes five or six years was made in just five or six months.
Regardless of how we move forward after the pandemic is over, it is clear that these trends will remain relevant and will influence the 2021-2022 marketing strategy of any commercial company.
About the Author!
Effie J Franks specializes in writing articles on such topics as Digital Marketing, Business, and Self-Development. She has a Bachelor's Degree in Business Administration and also works at WriteMyResumes to help people to find their dream job. In her free time, Effie enjoys playing video games, reading, and camping.