5 Useful SEO Insights You Can Learn from Google Analytics
Illustration by Avian Rizky via Dribbble
The SEO industry is ever-changing. With new updates from Google and other search engines, it can be hard to stay up-to-date with the latest trends and best practices. One of the most popular tools for tracking website analytics is Google Analytics.Google Analytics is an excellent tool for digital marketing companies.
It allows them to track their website traffic, see where conversions are coming from and what keywords they are ranking on the search engines. The insights that Google Analytics provides can be immensely valuable to any company looking to grow its business online.
The internet has fundamentally changed the way we live our lives. It is more than just a source of information and entertainment, it is now an essential part of our daily routine- from work to socializing to shopping.
With that being said, there are some interesting insights you can learn about digital marketing by looking at Google Analytics.
The SEO tips you can learn by analyzing your website traffic data in Google Analytics include: why using SSL certificates on your site may increase rankings; how competition affects your rank; and how bounce rate impacts organic search results. Hire the best SEO company to deal with these insights.
Google Analytics is a free and easy-to-use tool that provides valuable insights into your website traffic
Google Analytics is a free and easy-to-use tool that provides invaluable insights into your website traffic. It is so simple to set up, even an idiot could do it!
Google Analytics has become one of the most popular web analytics tools for businesses worldwide because it delivers accurate data in real time via a variety of graphs and reports which can be accessed online or through software on any computer with internet access.

#1. It is important to know what keywords people are searching for on the internet, so you can optimize your content to make it relevant
As the internet is a vast and ever-growing space, it is important for webmasters to know what keywords people are searching for. This allows them to optimize their content in such a way that increases its relevance among those who may be looking.
With an endless amount of information on every topic imaginable at our fingertips via the Internet, it is essential for website owners and operators to understand which words or phrases potential readers might search when trying to find specific types of content, so they can make sure their ranks are high enough in results pages as well as offer something new by optimizing each page with relevant keyword searches that are not being met elsewhere online.
#2. You should also know which keywords bring in the most traffic — this will help you determine where to focus your efforts
Search engine optimization is a skill that can help writers find the perfect balance between SEO keywords and content. Knowing which words bring in traffic will make it easier to know where to focus your efforts, so take some time today to explore what best suits your business!
Keywords can be a valuable tool for determining how readers find content on the internet, so it is important that writers are knowledgeable about their keyword rankings as they work.
For example, if you are an insurance company and someone searches "auto insurance quotes," your site should have some of these keywords in order to rank higher than other sites when people search them out online.
To find out what your website needs to bring in more traffic, you should check the keywords that are bringing people there. By looking at these words and phrases, you will be able to see which areas need improvement so as not to lose interest from visitors who arrive at a search engine page but do not stay for long enough periods of time on site.
#3. One of the best ways to increase search engine optimization is by adding images and videos
At Google, you cannot beat a good visual. So rather than just relying on text-based descriptions of your business and its offerings to get noticed in the SERPs, why not include some images or videos?
They provide additional information about what is being offered, which may come up when people search for it online!
The more high quality content there is out there with corresponding media files available through this strategy — like including an image alongside your contact info — the higher chance that newcomers will find their way towards Google's finely tuned algorithm by clicking over from one company to another within those results pages based on relevancy rankings.
In short, increase your chances of being found by Google and others with visual content! Including images and videos in your posts will not only make them more interesting to read, it will also increase the chance that you are associated with other businesses who rank high on SERPs. More exposure means better rankings.
#4. Analytics can tell you how well your content performs on social media platforms such as Facebook or Twitter
Analytics can tell you how well your content performs on social media platforms such as Facebook or Twitter.
You might find out that people are receptive to a different type of content than they were before, which means it is worth investing in producing more posts like these going forward and posting them strategically across the various channels available so that an even wider audience sees what you are creating.
Social analytics tells us whether our content is performing well with audiences through popular social networks- this information gives insight into their interests, needs, preferences, especially when you compare longer term trends with shorter periods of time for example comparing likes from three months ago versus those now… you could also use insights gleaned form monitoring followers' comments about the company/brand via certain hashtags.
#5. The more optimized content becomes, the higher its ranking will be with search engines like Google and Bing
The more optimized content is, the higher it will rank with search engines like Google and Bing.
The optimization process primarily consists of changing headlines to make them compelling for visitors as well as writing text that is natural-sounding yet informative enough, so readers do not lose interest in a couple paragraphs or sentences after reading about how your company can help solve their problem.
Maintaining website traffic requires constantly thinking outside the box on what would attract potential customers who are searching online because they have not found anything else from other companies before coming across yours; you may have something no one has thought of offering until now!
This means adding new products/services without feeling too anxious about losing old ones once people start discovering this exciting news by themselves.
In the new age of search engines, it is essential to have a well-optimized website. A high ranking on these popular sites means more people will find your site and ultimately buy from you.
Why Google Analytics is important for SEO?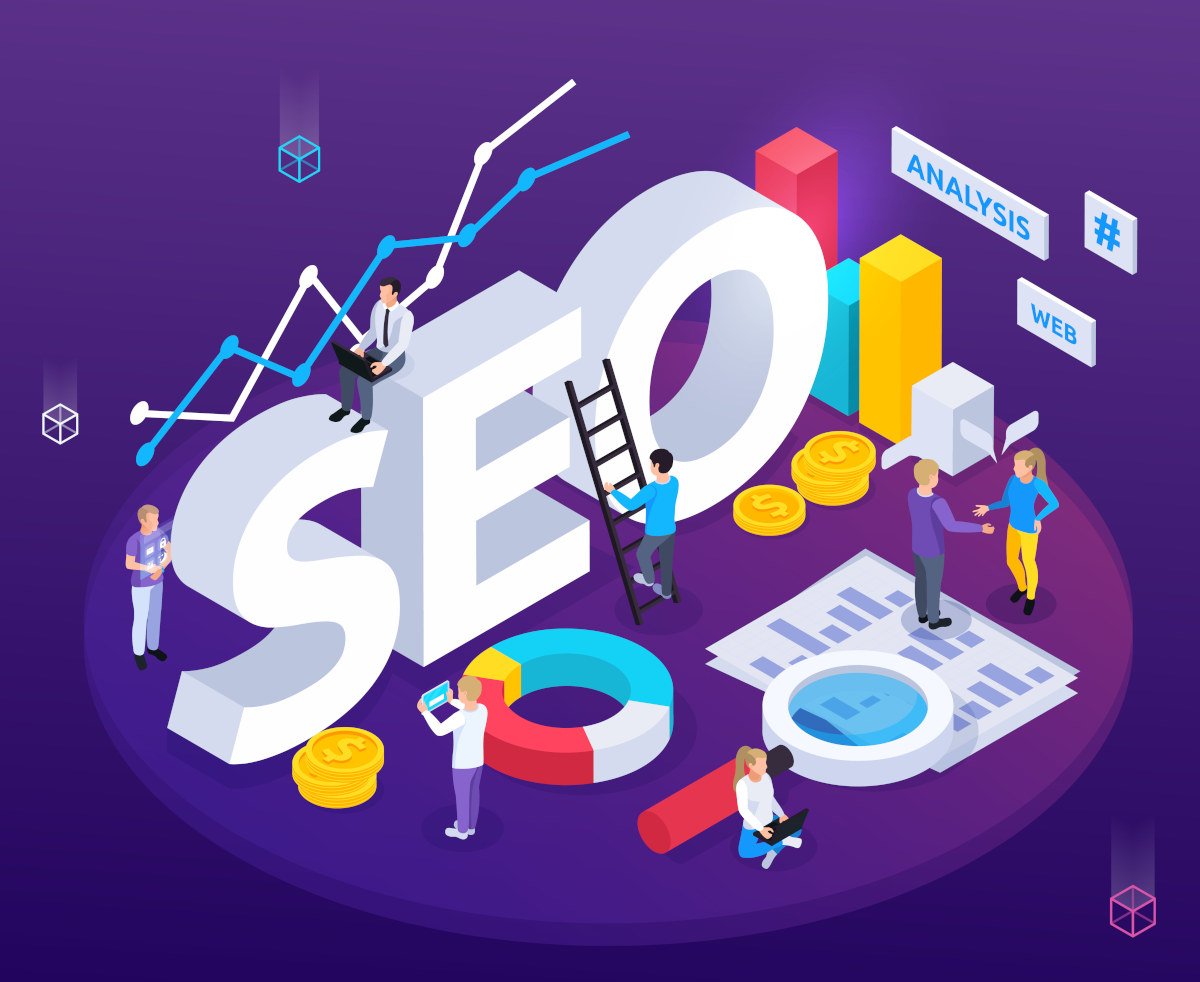 Google Analytics is an essential and valuable tool for any business, not just SEO. Google uses information from people visiting your website to rank you higher in search results. The more traffic you get, the better your chance of being ranked on page one by google.
Data from Google Analytics takes many factors into account. If you are a local business, Google can determine your location using their reverse IP lookup service and see that you have lots of loyal customers visiting from this area, ranking you higher in search results for people searching within a certain radius of your shop.
This is a fairly simple way to get yourself on page one, and let's face it: if you're a business, this is the dream. The best part about Google Analytics is that once set up. There is very little maintenance to do. It will send you an email telling us how many people have visited your site today, what pages they like the most and whether or not they have bounced off the site.
This is the reason why Google Analytics has become so incredibly popular. The minimal amount of time required to benefit your website is an absolute winner.
Final Take
Google Analytics is a great way to get insights into your SEO efforts. However, it is important not to be too focused on the data alone and instead look for trends in what you are seeing that will help make adjustments as needed.
When reviewing your analytics regularly, have you noticed anything? Have any of these useful insights helped improve conversion rates or site traffic? Google Analytics is one of the most powerful tools for SEO insights.
Whether you are an individual blogger or a company with many digital marketing channels, it is important to know how your site performs and what areas need improvement in order to optimize performance moving forward.
Take some time today to review your Google Analytics data so that you have a better idea of where improvements can be made on your website.
About the Author!
Kai Gabby is an SEO specialist & Online Marketing Strategist with over 9 years experience in this field and he is currently working with India's leading best SEO company PageTraffic.