55 Free Branding/Identity & Stationery Mockups
So you just finished a branding design, the next step is how to demonstrates your design? Since presented your design in a professional manner to your clients or prospects is extremely important. But, lucky for you since today I have an Ultimate collection of Free Branding/Identity & Stationery Mockups features a dozens of stationery items including business cards, envelopes, folders, memory books, pens, buttons, stickers, letterheads in various formats, and other complementary objects that fit into the intended composition.
The mockup templates will allow you to create your own professional personal branding along with decorative elements such as desktop items and office equipment to really set the theme and simulate a real world environment with ease. Just replace graphics and text in smart objects with your own, and your presentation is ready. Let's take a look!
Free Branding/Identity Mockups
Branding / Identity Mockup Vol.11


Download Page →
Flat Stationery Mockup

Download Page →
8 Photorealistic Branding Mockups


Download Page →
Flat Stationery Items Mockup

Download Page →
Branding/Identity Mockup Vol.10


Download Page →
Flat MockUps – Stationery Items

Download Page →
Identity Set Mockup


Download Page →
Stationery Mockup – Black paper on Wood

Download Page →
Stationery Mock-up for Designers


Download Page →
Branding and Identity Mockups

Download Page →
Stationery Branding Mockup Pack


Download Page →
Stationery Branding Mock Up Vol 3-2

Download Page →
Aerial View Branding Mockup


Download Page →
Identity MockUp Vol. 4

Download Page →
Stationery MockUp – Wood Edition


Download Page →
Stationery Branding Mock Up Vol 1-2

Download Page →
Essentials Mockups Free Set


Download Page →
Branding / Identity MockUp Vol.6

Download Page →
Branding Mock Up


Download Page →
Free Stationery Mockup PSD

Download Page →
Branding Identity Mock up Vol.2 "Luxury"


Download Page →
Identity / Branding MockUp Vol.3

Download Page →
Stationary Branding Mock Up (Volume I)


Download Page →
Brand Identity Mock-up Template

Download Page →
Full Branding Identity Mockup


Download Page →
Corporate Identity PSD MockUp

Download Page →
Vintage Branding MockUp


Download Page →
Branding / Identity MockUp Vol.13

Download Page →
Ebony & Ivory Branding MockUp


Download Page →
Branding / Identity MockUp Vol.7

Download Page →
Stationery / Branding MockUp


Download Page →
Branding / Identity MockUp Vol.8

Download Page →
Free Corporate Branding Identity


Download Page →
Branding / Identity MockUp Vol.5

Download Page →
Branding-Stationery Mockup Vol.3


Download Page →
Branding-Stationery Mockup Vol.4

Download Page →
Branding / Identity MockUp


Download Page →
Identity Mock-Up Vol.1

Download Page →
Identity Branding Stationery PSD Mockup


Download Page →
Branding / Stationary Mock-up Template

Download Page →
Free Stationery Mockup


Download Page →
Free Stationary Mockup Template (Psd Smart Object)

Download Page →
Free Minimal Mockup


Download Page →
Blank Stationery / Branding Mock-Up

Download Page →
Free Branding & Stationary Mock-up Set


Download Page →
Corporate Identity Photoshop Mock-up (Psd)

Download Page →
Stationary Mockup PSD-Template


Download Page →
Branding Mockup Set

Download Page →
Free Mockup Set – 10 PSD's


Download Page →
Corporate Branding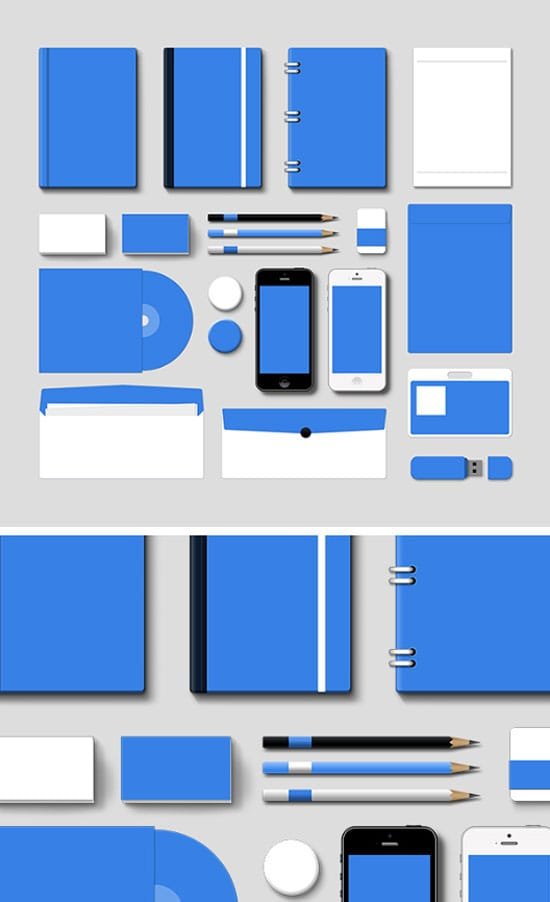 Download Page →
Free Stationery Mockup


Download Page →
Stationery Mock Up Collection Xi

Download Page →
Stationary Branding Mock Up [Free PSD]


Download Page →
Branding Identity Mock-up v7

Download Page →
Branding Stationery Mockup V.21


Download Page →