How to Create a Website – 4 Champion Tools
If you're going to create a site without coding, better pick the best website builder for the job. Each service claims to provide the easiest, fastest, and most intuitive solution, and they all have good reasons to stand by this promise. So, it's up to you to look closely at what they have to offer, and decide how well it complements your own needs. In my book, four site makers outshine all the rest.
The Comprehensive Site Builder – IM Creator

IM Creator welcomes just about anyone who needs a site ASAP, because it's incredibly easy to work with and doesn't leave any room for confusion. The reason why it made such an impression on me is the swift building process, which starts with the user browsing a set of stellar templates. It's an interesting search that takes you through various categories (layouts used by artist/consultant/hotel sites, for instance), and then choose one to edit. IM Creator also has themes made specifically for mobile sites, and they look spectacular.
The Leading CMS – WordPress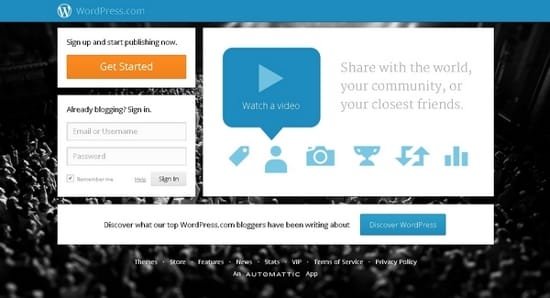 WordPress is so famous that my words can hardly do justice to its reputation, which has spread far and wide. The majority of today's existing websites are a by-product of this highly accomplished content management system. The thing about WordPress is that it's not a DIY tool for the public at large, but responds to the needs creative professionals who possess a minimum amount of coding skills. If you're thinking of setting up a blog here, there's no better place: this platform's blogging system comes with a rich selection of plugins and widgets that users may integrate.
The Resplendent Web Page Maker – Jux

Jux has a unique approach that may just be what you need. Above all, it is the best venue for visually provocative statements. In other words, this platform allows you to create and maintain a portfolio or blog with 'stories' that fill the whole screen, which you can imagine has a significant impact on all viewers. What is more, Jux is a perfect environment for showcasing articles, images, and videos that will uphold the same full-screen enchantment on iphone or ipad display.
The Thoughts Sharing Platform – Thoughts.com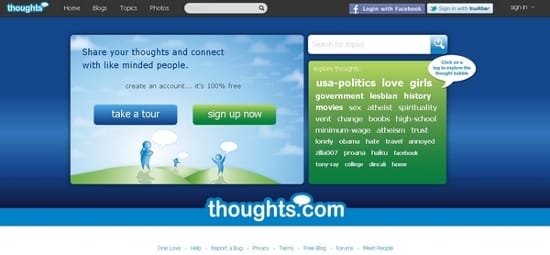 If you want to keep a personal/group blog for the main purpose of chit chat and opinionating about worldwide related topics, this is a good place to be. Thoughts.com is particularly great if you're bent on investing very little – either in terms of time and energy, or financially of course. It's free to have a blog in this community, and anyone can manage, as it doesn't pose any technical challenges at all. As a matter of fact, a fourteen-year-old will encounter no problems running his own blog here.