47 Amazing Letterpress Business Cards – Light
The one way to promote your business to the customers is by using a business card. And with letterpress design in your business card, gives clean, elegant and professional look. Letterpress is a technique where text or images are relieved into the paper, it can make your business card design more readable and have an unique look.
Here, we have collected 47 Amazing Letterpress Business Cards in light color for your inspiration. If you need more business card inspiration, in the past we have vertical business cards, circle business cards, and unique business card design. Enjoy!
White Letterpress Cards

Beautiful Square Letterpress
Charisa Marketing

TINYTWIGGETTE
Fizz

Barista Lab
Red Rocket

At Media
Bright Yellow

Letterpress Foil
Javier Garcia

I Am Tiago
Rosalie Arendsen

Valentina Antoniucci
Paisley Quill

Virginia Faircloth
artcadia

troy ginbey
Fotoalias

Le Tank Creative
Domestic Construction

Valerie Wilson
Pixillion

Linas Norkus
Anick Bauer

Second World
Virle Reid

CMND-O
Design Love Fest

Lauren Bailey
iamtiago

Odeta Intaite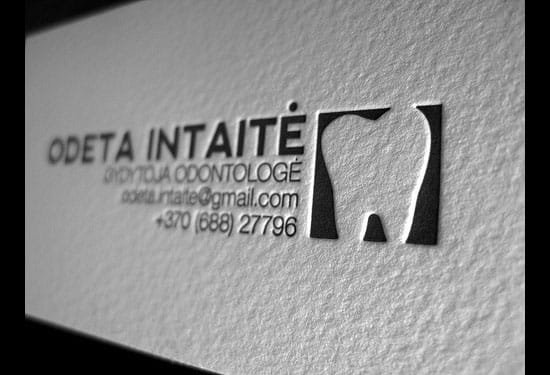 Cinematographer

Sarah Powers
Secret Agent Man

My Old Red Hat
Bluebird Design

John Henry
Running Doves

Great Circle
Timebomb Kustoms

Koodoz Design
Richard E. Smith

Natalie Paulsen
Mei Yen Chua

Letterpressed Business Cards | $6
Elegant Business Card – With 7 Different Colors | $6

I hope you enjoyed this showcase! Have you seen any more amazing letterpress business cards that should be mentioned on this list? Just share the link on the comments below! 🙂