It is becoming easier and easier to create web tools, and these are super news for all of us, web designers, developers, freelancers also Angular developers. For any need of ours, there is a web tool that costs a few dollars and which will help us do the job faster, easier, and many times better.
In this article, we gathered almost 40 free and premium web tools and services, solutions from the following niches: website builders, logo and brand identity creators, WordPress themes and plugins, invoicing, collaboration platforms, icons, and much more.
We included also some hugely discounted products. As for Black Friday WordPress Deals, there are some super deals on the market that you should check.
Let's get started!

Using DashboardPack themes, you can easily improve your app right now. Browse this website and pick one of the carefully crafted, easy to integrate Admin Dashboard Templates!
There are 4 absolutely free to use dashboard themes based on HTML5, Angular, React, and Vue, and 5 premium themes that are loaded with literally tons of stuff. You can easily see how the themes work and feel by having the live demo.
Browse DashboardPack and pick your next theme.
Between November 29 and 3rd of December, you have 50% discount for all templates and all license types (Personal, Developer, and Lifetime). Use this coupon code: MADBF50.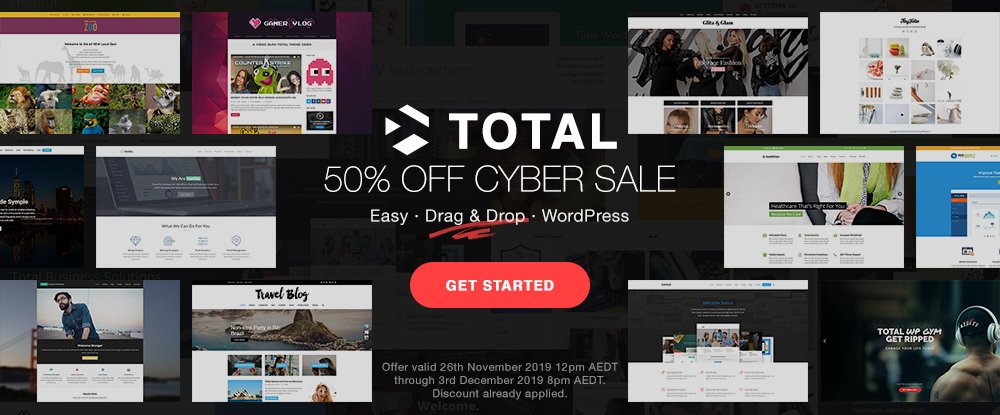 Total Theme is considered one of the best WordPress themes on the market, being used with great success by over 38,000 happy users. For sure at a moment in your life you spent good time on a website made with Total Theme and you strongly believed that it was made by a top web designer.
Total Theme is a top-quality theme that comes loaded with everything you need to create your own gorgeous websites, in minutes, without any coding skills or prior experience. You will find included over 40 beautiful demos that will make your website look exactly as in the demo and which can be installed with 1-click, 80+ builder modules, 500+ styling options, 4 plugins included for free (the famous Visual Page Builder, SliderRevolution, Templatera, and LayerSlider), and much more.Get Total Theme and you won't spend money on additional plugins.
Stop wasting time, use Total Theme to create beautiful websites: business, one-page, portfolio, shop, blog, creative, etc.
Limited time 50% off Total Theme offer valid 26th November 2019 12pm AEDT through 3rd December 2019 8pm AEDT. Discount already applied.

Tailor Brands is a powerful logo design and brand identity maker that you can use with 0 skills and 0 prior experience. It has over 10 million active users that created so far over 400 million designs with this platform. It will soon become the greatest branding agency based on AI software, being a complete and super-efficient way to get a gorgeous and unique logo in a matter of minutes, while keeping the spending at its minimum.
Start designing your own logo and brand identity by writing down the logo name you want. After that, you can add a slogan if needed, you choose what type of logo you want: icon, name, or initial based, and after a few other simple and quick steps, Tailor Brands will show you hundreds of designs to choose from. Pick the one you like, customize it (change colors, shape, slogan, font, letter spacing) and you are good to go. You pay only after you get the logo you like.
Tailor Brands is the future for logo design, try it.
If you're a freelancer or a creative running his own business in graphic design, development, marketing, writing, or other such activities, you should use Bonsai.
Why? Bonsai is a software suite built for professionals with integrated components ranging from proposals, contracts, and invoicing to expenses tracking and freelance taxes support.
Using the all-new freelance tax feature you can save yourself time and money when tax season comes.
Bonsai will give you estimates for your quarterly and annual tax, together with a list of deductions you can use for taxes, and a quick overview of your taxable net income. The percentage amount is also specified for deductible business expenses!
If Bonsai sounds right up your alley, you can sign up for your free trial today.

Codester is a fast-growing and huge marketplace, filled with thousands of PHP scripts, app templates, themes, plugins, graphics, and much more. Everything designers and developers need, can easily be found on Codester.
TestingBot is a powerful service that will help you run automated test on 2,000+ browsers and devices, without having any experience, and much more. This service is used also for visual and performance testing, for codeless automation, for live app testing, and other tests.
Try TestingBot for free.

FunctionFox is a powerful time tracking and project management software, used with great success by people with 0 experience. It is simple to set up and extremely easy to use, FunctionFox helps you — and everyone on your team – track projects and expenses online and get real-time updates whenever you need them.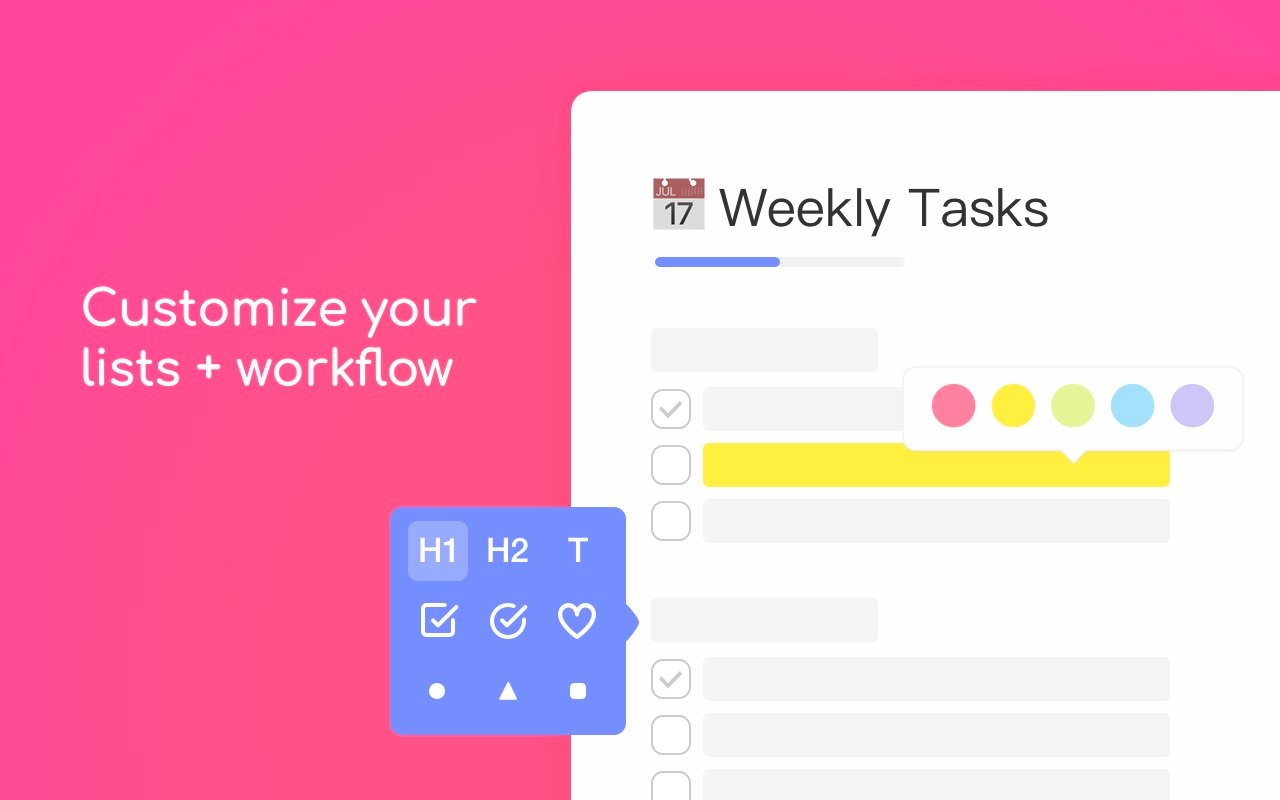 Taskade is fast-growing collaboration tool that is already trusted by lots of teams. With Taskade, each project of yours will have its dedicated workspace, created from 0 in seconds, or edited from the included templates.
What everybody loves at Taskade, in plus from being free, is the fact that is lightning fast, super easy to use, and fully tailored for different projects.

How many times you wanted your own Android or iPhone app but it was extremely expensive? AppyPie App Builder will help you create your own app in 3 quick steps – you write your business name, you design the app as you want and you add the features you need, and you end by submitting your app to the stores so you can make it available to your audience.
Try it, it's awesome.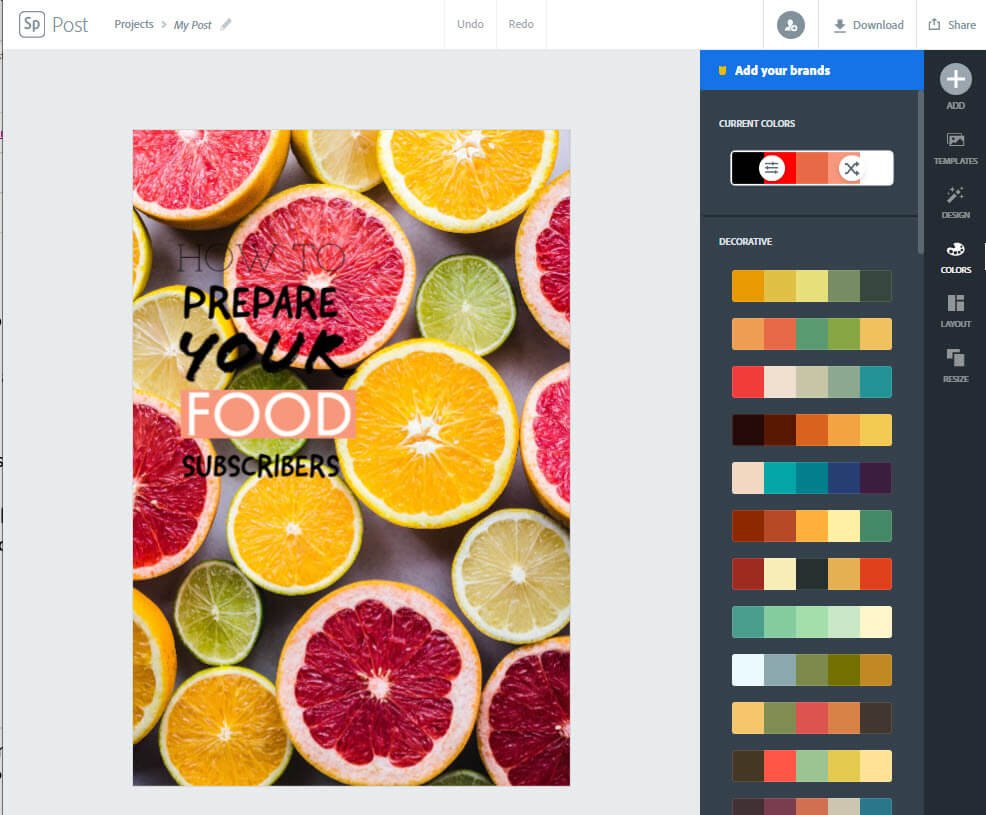 Create stunning graphics, images, and visual stories with Adobe Spark Post. Available on your desktop or as a mobile app, Spark Post is a free-to-use creative resource that allows anyone, from beginner to expert, to create professional, impressive designs. Turn text and photos into something that can be shared on your social channels, in emails, via text, as printed advertisements or greetings, and much more.
Spark Post features a photo editor with comprehensive editing capabilities. Scale, rotate, tilt, resize, and flip photos. Apply filters, text, or adjust contrast, brightness, saturation, warmth, or sharpness—all with a few taps. Spark Post automatically reformats your design if you want to repurpose it for a variety of social posts, banners, graphics, posters, invitations, and more. Create beautiful graphics for all your creative needs, and have fun while doing so.

MailMunch is the fastest growing email marketing platform that you can use to create high-converting email newsletters in minutes, without any coding skills. Use the included beautiful email newsletters and the drag-and-drop builder to create your own engaging content.
Astra will make a super thing for you. Will make your Elementor website stand out of the crowd and better convert. Astra will add over 100 free and premium Elementor themes, all of them looking awesome and having unique designs.
Supercharge Elementor with awesome themes.

Schema Pro is the most popular solution to quickly add markups to your websites, in seconds, without writing a single line of code and without having any experience. Forget the times when the process was slow and complicated, with Schema Pro you can get it done in seconds, with 1 fast setup.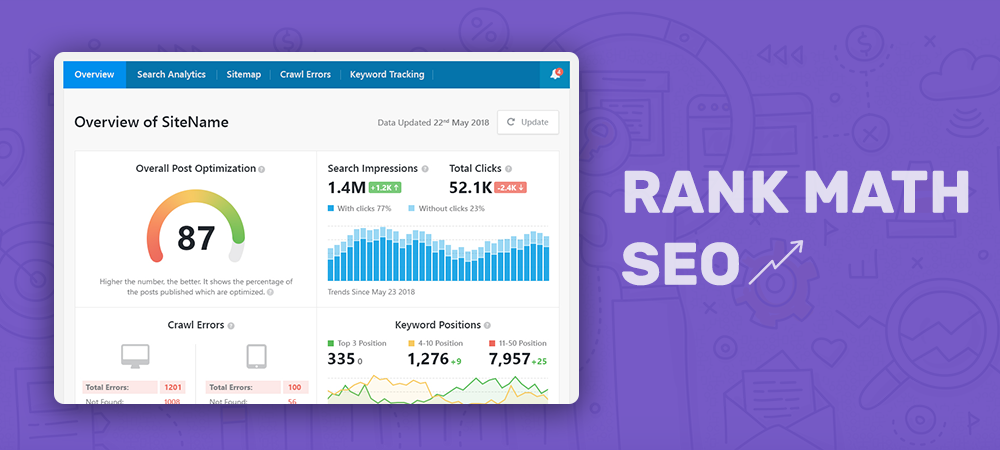 Rank Math is a powerful, yet super simple to use and autonomously WordPress SEO plugin that will make your website stand out of the crowd in search engines. It was carefully built from scratch to be a winner in this niche, be prepared to see something way different from anything you used until now.

Unlayer will help you embed a super email editor and page builder on your website, letting your visitors create engaging email newsletters and pages directory from your website. You don't need any coding or designer skills to succeed, the process is fast and easy.
Your website visitors will find lots of beautiful templates at their disposal, a drag-and-drop builder, and a clean interface.
WixToWordPress.PRO lets you move a website from Wix website builder to WordPress CMS within the previously discussed deadlines and with maximum attention to details. Professional team of web developers is able to specify the required details and figure out special client preferences. They apply their web design proficiency and coding expertise to cope with website transfer process with maximum efficacy and proficiency.

Content is one of the biggest barriers to completing projects on time. It doesn't have to be. With Content Snare, the best content collection tool that is doing the hard work in your place, you will finish more projects and reduce costs.
The configuration is fast and easy, and soon you will get the high-desired content and files on time.
Start your free 14-day trial today.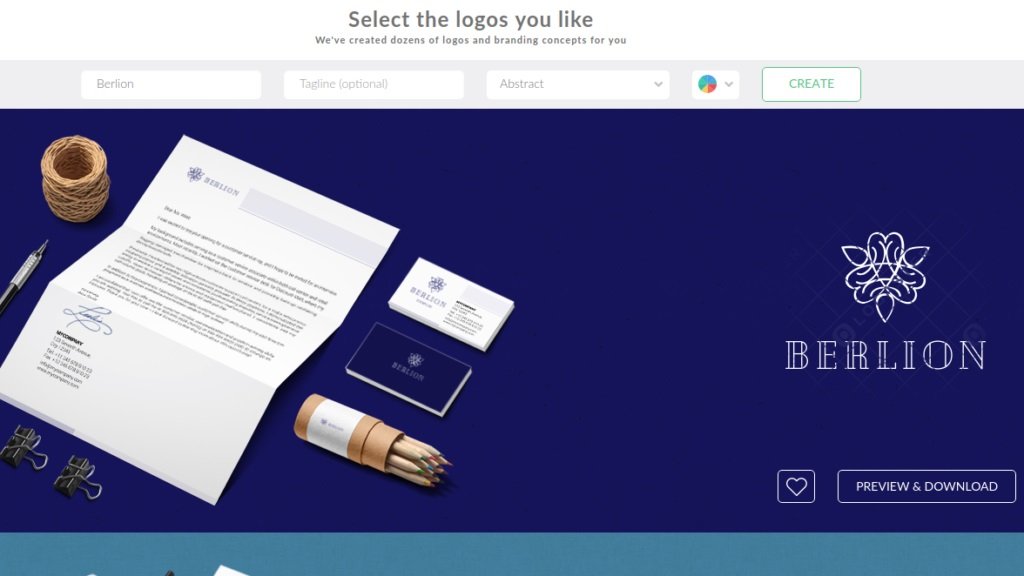 Logaster is a professional logo maker based on AI software, used by millions of people to create unique and beautiful logos and brand identities in a few seconds, without having any experience or designer skills.
Write your logo name, make a few selections, and Logaster will present you hundreds of designs to choose from.

KnowAll will help you create your own WordPress knowledge base in seconds, without writing a single line of code and without having designer skills. This theme has a clean and pixel-perfect design, it is lightning fast and easy to customize, and works great on all devices, being 100% responsive.
8b will help you create fast, mobile-ready and Google-friendly websites in minutes, using the included 250+ awesome templates, the drag-and-drop builder, and the clean and quick interface.
The websites created with 8b are impressive, try it.

Never miss an update with 24x7wpsupport hosting and support plans. Regular performance checks, SEO rankings, analytics reports, and continuous uptime monitor, this hosting provider is the best for you. Whether a newbie or a pro, the hosting and support services as offered by 24x7wpsupport are best in the industry. To know more, visit their website, drop a text or open their chat window. Their experts are ready to help.
Wix2WP.Pro allows migrating from Wix to WordPress with minimum time and effort investment. The service stands out from the crowd due to its professionalism, great reputation, credibility and affordability. They rank high, when it comes to ensuring high customer satisfaction rate. This is due to the qualified team of web developers and service reputation in general.

MMThomasBlog.com positions itself as a credible and informative blog providing unbiased comparisons and reviews of popular DIY website builders. This is done to help users simplify their choice of the best service that ideally comes up to their needs and requirements. The author and chief editor of the blog – Malcolm Thomas – regularly updates the website to keep readers informed about current web design approaches and trends.
uCoz is a time-tested and developer-friendly website builder that doesn't require special knowledge. The wieldy interface will make the workflow very smooth and a rich template library will let you find the one that suits your site. Hosting, blogging tools, RSS import and export, full access to HTML, CSS and other codes, etc. are all at your disposal. Enjoy the whole set of tools today!

48 Hours Logo will help you get a logo in maximum 2 days. The platform lets you launch your logo design contest in which real graphic designers will compete to win your project. You will have several designs to choose from.
HTMLtoWordPress.Pro has gained popularity as a trusted provider of HTML to WordPress website migration services. They can cope with simple and full-featured projects equally well due to the qualified team of professionals, who are knowledgeable in all the nuances and tech aspects of the website migration process. HTMLtoWordPress.Pro charges moderate fees for their services, ensuring the top notch result.

Brizy is a super-efficient and fast builder for landing pages and multipage websites, being a complete package. It is loaded with over 700 premade blocks and 150 layouts, it has a lightning fast interface, and a simple to use drag-and-drop builder.
Create high-converting landing pages with Brizy, you don't need any coding or designer skills.
Use the discount Code: BF40OFF in the shopping cart on https://www.brizy.cloud/#pricing – available from 29 Nov to 2 Dec. You also get access to Brizy PRO WordPress plugin with your Brizy Cloud purchase.
WP2Wix.Com delivers exceptional and all-in-one website migration services, when it comes to moving projects from WordPress to Wix. The service developers have taken care of their clients' convenience, employing top rated professionals and the best tools needed to migrate a website. They will completely replicate your project design and content to provide the result you will certainly be impressed with.

Shella is a super Shopify theme for fashion stores, that is loaded with tons of skins, page layouts, fashion elements, and much more. You have included everything you need to create a fashion store that stands out of the crowd.
Pixpa will help you create a website, store, blog, and client gallery, all in one. You need only a couple of minutes and 0 experience to succeed. Pixpa includes tons of gorgeous templates, a drag-and-drop builder, and a clean and quick interface.
Sign-up for free.

InvoiceBerry is used by tons of freelancers, and by small and medium companies, for invoicing and much more. Creating detailed and fully customized invoices takes less than 60 seconds with InvoiceBerry, the process being fast and simple. The platform can be used also for tracking payments and expenses, for creating detailed reports and more.
Sign up for the free 30-day trial, no credit card required.
A great way to use if you want to boost your website conversions, is to add a group chat and start engaging with your audience. To do that, you should use RumbleTalk, the most popular solution to quickly add chats without writing a single line of code.
Get a free chat now.

If you ever wondered how millions of people are so quickly creating high-converting photos, now you have the answer. Fotor is the most used platform for creating and editing pictures that engage your audience on social media, marketing materials, and websites.
Create your own super photos now with Fotor, you need 0 designer skills.
WrapPixel is a top supplier of free and premium Bootstrap, Angular, React, Admin templates, and UI Kits. They even offer 2 huge bundles offered with great discounts, check them.
For Black Friday, they are selling a huge bundle with 24 premium items with 95% discount. Grab the deal.

Loaded with over 25 gorgeous page layouts, a clean and pixel-perfect design, and lots of useful features and options, AdminMart is a popular Bootstrap 4 admin theme that you can use to create faster web applications and dashboard.
Use it for free.
Getting your Seller-Fulfilled-Prime (SFP) badge all over the country doesn't have to come at massive investments or profitability. Cahoot's peer-to-peer network of top-rated sellers helps you fulfill SFP orders with neither the high cost nor the commitment of owning/renting multiple warehouses. Visit www.Cahoot.ai to learn more.

With Vector Creator, anyone can tell their story by crafting the perfect custom illustration without the help of a design team. A diverse library of elements in 12 styles is ready to beautify or add fun to your UI or social media. The major benefits to mention are:
Fast in-browser creation
Huge library of 3000+ elements
Free to use with attribution for personal and commercial projects
Categorized & searchable
Gutentype WordPress theme includes all that you need to bring a unique and outstanding web presence to your WordPress site. The theme is based on the Gutenberg page builder and works flawlessly with all its blocks and styles. Using pre-made header styles, you can choose the best header section design suited for different purposes.

Mobirise is a powerful website builder that will help you create gorgeous, fully functional, and Google-friendly websites in a few minutes, without requesting you any coding or designer skills. Build your new website from scratch or quickly edit one of the included 2,000+ awesome website templates.