The introduction and development of up-and-coming technologies and strategies in the marketing world is offered by the advancement and evolution of the digital landscape.
Marketing Trends are dynamically changing with these cutting-edge times, and that change is inevitable, but it has also offered us great scope and exposure.
By following the current trends, you will not only keep yourself on the curve but will also gain a a tremendous amount of online traffic that will ultimately help in generating more ROI for your Company.
Below we have curated the list of top B2B marketing trends that will help you in growing your business in 2021:
#1. Voice-search Marketing
Voice Search Marketing is growing at a fast pace now, and with its rapid growth, we are presented with new opportunities to leverage it for state-of-the-art marketing practices. The use of this feature has skyrocketed in the last few years, and if the statistics are to be believed, then voice search marketing is most likely to continue with its unique approach.

Earlier, when Voice search marketing was still a new aspect in the marketing industry, it was used to make a to-do list, grocery shopping list, etc., but the advancement and the introduction of new technologies and features helped people in making better use of voice search.
The uses included commanding their devices to play music, get directions, asking questions, among others. With voice search becoming the new hot trend in the marketing industry, the brands trying to make a prominent presence will need to adapt to compete with the modern world.
#2. Retention Marketing
Retention Marketing is an age-old practice that has always proved itself ever-green in the the marketing industry, and with its practical approach in increasing the sales of a company, it has been providing brands with impressive results in recent times as well.
This aspect of marketing can be defined as the set of practices dedicated to maintaining an existing customer that ultimately results in higher marketing ROI and provides a lower cost per Sale.
The practices that are extensively proved to be beneficial for brands in retention marketing that are worth considering are listed below:
Onboarding and Education
Customer Appreciation
Surveys and Testimonials
Constant Communication
Ongoing Customer
Support Customer Training
#3. Content Marketing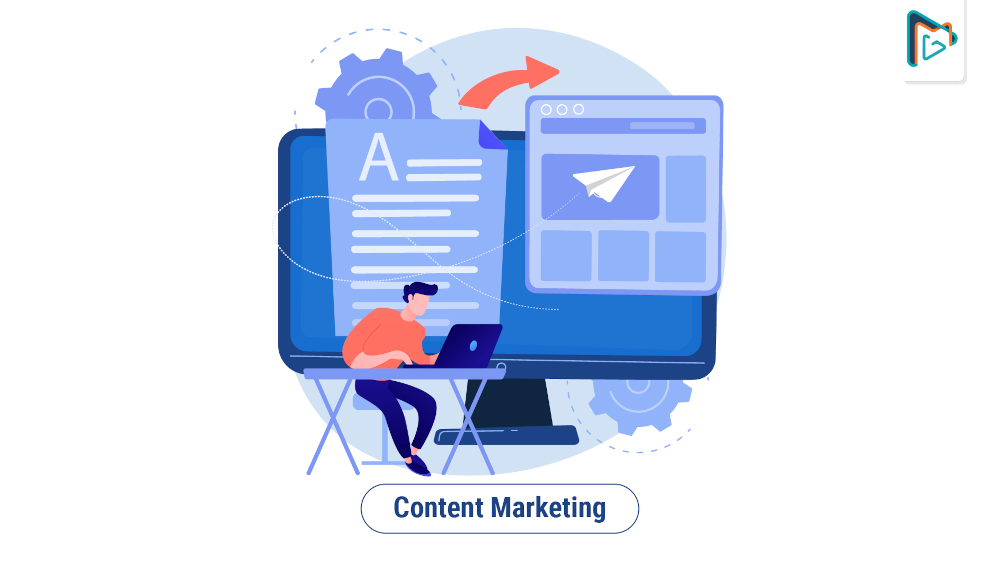 Content Marketing with its agile approach has always presented brands with miraculous ways to enhance their practice in marketing. The key reasons why enterprises prefer having a content marketing strategy are:
Increased Sales
Cost Savings
Better Customers who have more loyalty
The inclusive content marketing strategy consisting of marketing practices across various genres are an umbrella term that includes social media marketing, search engine optimization, public relations pay per click, inbound marketing, content strategy, etc.
We have heard the term "Content is King" countless times, to the point that we are sick of it. But that only makes it more accurate. Content is given so much preference when it comes to marketing because it offers a committed approach and presents brands with exponential growth for their company.
It is nearly impossible for brands to overlook the importance of having authentic and quality content for themselves. And those who are still oblivious to the need are most likely to continue struggling while trying to set their foot in this rapidly changing digital landscape.
#4. Animated Explainer Videos

The popularity of explainer videos has gained a lot of momentum in the last few years, and it automatically made them the next big thing in the market. The animation industry's latest advancement has also introduced an excellent scope for the explainer videos to flourish.
With their practical features, they offer a perfect way for explaining your business, products/services, or ideas in a concise way to your existing and potential customers. The current trends prediction suggest that till now, Animated Explainer Videos have dominated the B2C market with their effectiveness, impressive ROI, higher reach, and engagement, the B2B market is next in the followers' line.
#5. Interactivity with the audience
With the ongoing trend of authentic and personalized content by brands and influencers on the rise, the interactivity between the audience and businesses have only increased. The brands have also wisened up to realize the kind of importance it holds for them.
Businesses are trying to leverage the latest technologies to provide their customers with the best experience and since the practice became the trend, the need for interactive content has seen a significant surge.
Developing interactivity with your audience helps you connect with them better and gives your business great exposure. Social media platforms such as Facebook, Instagram, WhatsApp are known to be very useful for this marketing tactic.
The ways that proved to be super helpful in interacting with your audience are organizing quizzes on your pages, connecting with them via videos, creating some live sessions, etc. With the help of these techniques, you will not only create better engagement for your account but will also help you know your audience better.
#6. Chatbots
With the development of chatbots, brands can provide their customers with a practical solution and improve their online experience. It is no doubt that brands are leaning towards having chatbots for their business website or application as it provides their visitors with a seamless experience of browsing their page.
Chatbots help your business with their 24/7 hour support and fulfill the visitors' requirements to better surf through the page by helping them with any queries or complaints. Their quick efficiency is the reason why they are extensively used currently.
It is no doubt that chatbots are becoming the new hot trend in the market by providing visitors with human-matched behavior and offering a faster and improved online experience resulting in better business connections, consumer engagements, and higher client satisfaction.
#7. Artificial Intelligence
After making a lasting impact in almost every field, AI is already on its way to dominating the marketing industry. It is no doubt that with its profound transformation, Automation and Artificial Intelligence are the next frontiers for the marketing world.
Artificial Intelligence is a broad umbrella term that means seeking to mimic human intelligence, and with technology overpowering the world, the need for actual human experience is getting replaced with new advancements in the digital landscape.
In the coming year, AI will continue to control the aspects of marketing trends and will remain a significant impact on new strategies formed in the industry and will remain an area of focus by marketers, futurists, researchers, etc.
#8. Influencer Marketing
Influencer Marketing made a huge breakthrough last year, and it is most likely to continue with its agile approach. Every social media channel featured countless influencers across numerous genres who enriched our feed with informational and entertainment content.
Where influencers assumed YouTube to be their home earlier, the development of video content on Instagram and Facebook presented them with more platforms to showcase their Talents. Having influencers for your brand to display your products and services help you develop credibility for your business, and it is also a smart technique from a marketing perspective.
#9. Predictive Analysis
Predictive Analysis analyzes your customers' activities on your platform and provides them with customized and personalized search results for a better online experience. The streaming websites, such as Netflix, Prime Videos, Hotstar, etc., leverage the technology for a customized marketing approaches.
By doing a thorough analysis of customer behaviors, they are improving their online experience and this marketing trend is likely to remain beneficial for brands in 2021.
#10. LinkedIn for B2B
The Business-to-Business industry is always significantly supported by LinkedIn, and whenever you need to endorse your B2B brand on a social media platform, you already know the answer.
Statistics show that 90% of social media platforms' online traffic to blogs and sites comes from LinkedIn, Facebook, and Twitter. Not just this, but 80% of B2B leads generation is also provided by LinkedIn, which is seven times more than any other platform.
Keeping these stats in mind, LinkedIn currently wears the crown for being the king of B2B marketing and brands should ideally give preference to this particular social media platform for groundbreaking success.
LinkedIn is also great for reaching your target audience as you will have direct access to your potential customers on the platform such as researchers, business influencers, other B2B owners, clients, etc.
Parting-words
As we step into 2021 with new hopes and aspirations, the marketing world is all set to welcome us with its up-and-coming advancements and trends. The trends mentioned above are predicted to make a breakthrough in the current times, and by following the, you can accomplish your marketing goals for your business.
By thoroughly researching and executing these current trends, you can modify your marketing strategy accordingly and achieve groundbreaking success for your business. The ever-evolving marketing industry will remain dynamic due to its nature but the above-listed 10 B2B Marketing Trends will remain crucial in helping you curate marketing for your brand.
About the Author!
Komal Kokate is the Co-Founder and CEO of the Explainer Video Company MotionGility. She is an expert in Video production strategies helping individuals and small to enterprise-level companies by providing smart solutions such as Explainer Video, Whiteboard Video, Educational Video, and many more solutions.