18 Best WordPress Gallery Plugins to Showcase your Portfolio
A gallery in your portfolio website is play the important rule. A creative and professional design gallery to display your best work, can bring successful on your career. And if you use a WordPress website, there are plugins that you can use to create your professional image gallery very easily.
To help you choose the best of, here we have 18 best wordpress image gallery plugins. This is a collection of free and premium version wordpress plugins. Let's start to build your own image gallery.
TN3 Gallery – jQuery and WordPress Image Gallery

by TN3 Gallery
A jQuery slideshow plugin, TN3 Gallery is a full fledged HTML based customizable image gallery with slideshow, transitions and multiple album options. Compatible with all modern desktop and mobile browsers.
Here some of the amazing features:
Slideshow and transitions effects
Cross-browser and mobile support
Dedicated WordPress admin panel
Full-screen view
Flickr, Facebook & Picasa support
Fancy Gallery – WordPress plugin | $18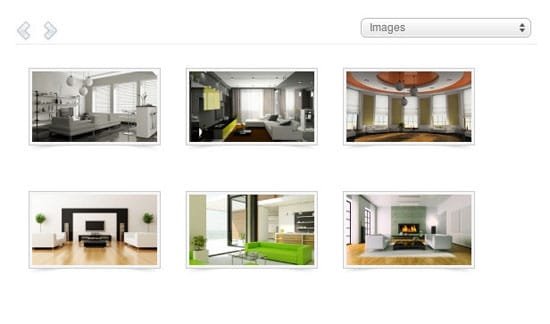 by radykal
One of the biggest feature is the Generator. It allows to use galleries, you created in wordpress, on external websites. The generator creates the code for the head and body tag and all you have to do is to copy and paste it in. VERY EASY !
NextGEN Gallery | Free!

by alexrabe
NextGEN Gallery is a full integrated Image Gallery plugin for WordPress with dozens of options and features.
Minimy – Premium WordPress Gallery | $15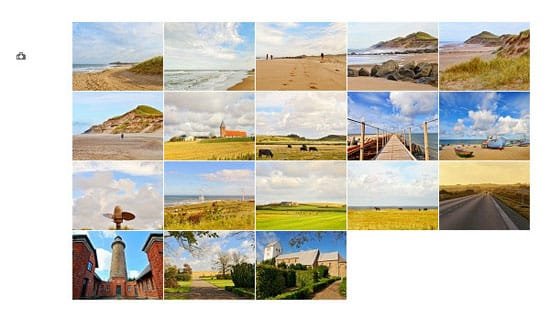 by RubenBristian
Minimy is a premium jQuery plugin delivered both as a standalone plugin and as a WordPress shortcode.
It has a minimalistic design but it's loaded with tons of features that allow you to spice up your website in a matter of minutes. The admin panel from the WP version allows you to easily create and manage all of your galleries and also change the skins in a really easy way.
jQuery Slider Shock

by Shock Family
Jquery Slider Shock is a responsive and very complete slider with multiple appearance customization options that include more than 30 transition effects, several skins and fonts for text. Also capable of Sliding content from external sources like YouTube, Vimeo, Twitter, Instagram, Flickr and others. Available for WordPress (plugin) and non WordPress environments (jquery/html) code.
GRAND FlAGallery – Best Photo Gallery | Free!
by Rattus
GRAND FlAGallery is a Photo Gallery, Video Gallery, Music Album & Banner Rotator plugin with powerfull admin to manage your media content.
Premium Gallery Manager | $20

by wptitans
Features:
Full screen slideshow
Lightbox enabled
5 effects transition effects available
Create unlimited galleries with their own dimensions and settings
Smart crop option to show crop image in gallery or full image
Drag en drop your uploaded images
AWSOM Pixgallery | Free!
by Harknell
AWSOM Pixgallery is an Image Gallery/Archive plugin designed to make it easier for Artists or Webcomic creators to set up a portfolio of their artwork.
PhotoMosaic for WordPress | $6

by makfak
PhotoMosaic creates a shortcode ([photomosaic]) that transforms a WordPress photo gallery into a visually-striking design piece by giving it a fresh mansonry layout worthy of your favorite design blog.
Lightbox Gallery | Free!
by Hiroaki Miyashita
The Lightbox Gallery plugin changes the view of galleries to the lightbox.
WordPress Media Gallery – Ken Burns Effect | $18

by ZoomIt
WordPress Media Gallery is the ultimate gallery for your WordPress site. It supports any kind of content from simple images to advanced inline content to videos. Because of this, it can be used not only as a gallery, but also as a slider, banner rotator, video gallery and more! This is the only gallery you will ever need!
Yet Another Photoblog
by jaroat
This plugin will convert your WordPress Blog into a full featured photoblog in virtually no time.
TS Display – Portfolio and Gallery Plugin | $12

by templatesquare
TS Display is a wordpress plugin for display portfolio and gallery. You can use this plugin to manage portfolio post and show photo gallery in your website.
Post video players, slideshow albums, photo galleries and music / podcast playlist | Free!
by nicashmu
Post your videos, photo galleries/flash slideshows easily and in seconds.
Jigowatt Gallery for WordPress | $15

by jigowatt
The Jigowatt Gallery for WordPress allows you to create customisable galleries and insert them into posts and pages. Its built upon WordPress 3.0's Custom Post Types and Taxonomies making it easy to use and extend if you want to.
PhotoSmash Galleries | Free!
by bennebw
PhotoSmash Galleries makes it easy to create photo galleries in posts or pages that your users can upload images to. PhotoSmash has incredibly flexible and simple models for designing custom photo gallery and form layouts, utilizing your own custom database fields, html, and css, or just use the standard.
jGallery | $25

by valendesigns
The jGallery WordPress Plugin gives you a simple and customizable way to create a gallery on any post, page, or sidebar. You have the option to use widgets, shortcodes, or to manually insert your gallery directory into the template files.
Flickr Photo Album | Free!
by joetan
This Flickr plugin for WordPress will allow you to pull in your Flickr photosets and display them as albums on your WordPress site.
Video Gallery WordPress Plugin /w YouTube, Vimeo | $15

by ZoomIt
Features:
Easy to install
Two skins + skin generator
iPhone/iPad compatible
Extensive admin panel
Auxiliary shortcodes