The Benefits of Using Stock Footages for Your Business
In a nutshell, stock footage means a short movie clip specially made for video productions. Usually, this type of footage is not filmed with a specific production in plan, but rather to show a generic idea which can be inserted in a various types of movies such as documentaries, news items, video reviews, commercials and so on. Generally, good stock footages contain elements such as a good moving background, a rare object, a business related presentation, a major city or health and wellness subjects.
So why and more essential when should you use stock footages? Well, the most important reason is for creating a business advertisement. A good video will capture viewer's attention way better than a plain text and it also offers a higher level of details.
Other reasons as to why a stock footage is a great asset is the freedom and creativity it gives the producer. Think about how easy is to choose something which was already made without paying a dime for it. Also, you don't need to have experience as a filmmaker; you download it instantaneously and with a movie editing software, you can have the final result in a matter of minutes. There is no waiting around for film crews, movie sets or renting equipment.
If we are talking about using stock footages in your website, imagine that this will help your visitors to visualize the written content. For example if you have a travel agency and you are selling an exotic holiday, your client will be easier to convince if you'll show him a short clip from that destination.
Another important benefit is the strong call to action that a stock footage will give. Because the user's attention is automatically focused on the video converting viewers into customers will be an easy task.
There are many places from which you can by a stock footage, but best one is Depositphotos, thanks to its incredible database and their competitive prices. You can easily search for your desired footage by category, contributor, keywords, file type, or even its orientation. Check out the screenshot below to make an idea:

Here are three example which can perfectly fits in various types of productions:
Example #1:
Example #2: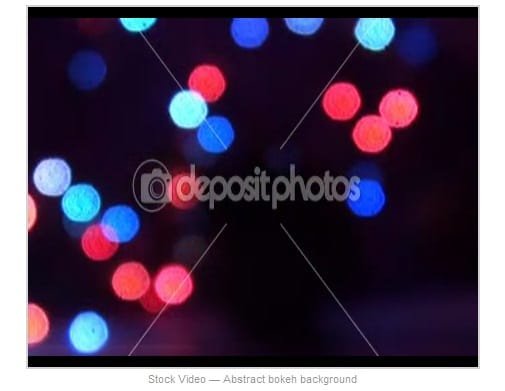 Example #3: