Content Access Made Easy with Smartimage
Poor quality is not an option. If you're a graphic designer or a photographer, you need a cloud-based storage and sharing solution that is intent on preserving top-notch quality, leaving each of your branded files exactly as you designed them to be, no stretching or fuzziness whatsoever.
This comes particularly handy when you need high-quality graphics and vector logos in the right formats in order to accomplish your assignment, and you can find anything you need in one place. A brand collection comprised of logos, photos and documents can be uploaded in any format (AI, TIFF, EPS, GIF, JPEG, PNG and PDF), then converted and categorized with the aid of smart tags and filters.

Simple management
While you stay focused on completing your design jobs, Smartimage solves the time-consuming issue of requests coming from your team members or clients who need some part or other of your content. They can reach it effortlessly without distracting you from what you love doing best. In fact, you can set the availability of each collection as public, private, or password-protected, which grants access by email to others who need not create an account, or fellow administrators who can then upload, edit, delete and download content of their own accord.
Another great bonus is that the principal administrator can add brand guidelines in terms of fonts, colors, and styles that serve your image most accurately and thus minimize incidental misrepresentation of your brand image among your teammates.
Optimum exposure
The collections are reachable from any desktop, laptop, tablet or smartphone, and downloadable in any size and high resolution format, such as AI, JPEG, PNG, or in the original version. Apart from sharing files or collections via email, you may showcase them on Facebook or embed Youtube and Vimeo videos.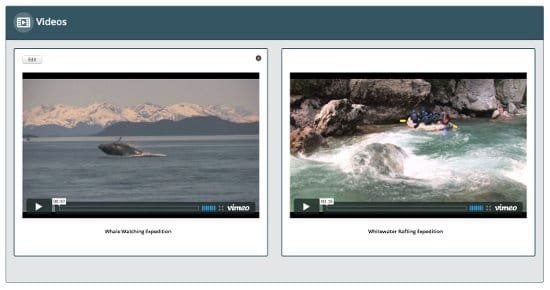 It is important to note that the system also connects your public file names and descriptions to search engines, and the analytics feature allows you to keep track of your stats and the consistency of your download, embed and share rates. Additionally, you can link your Google Analytics Tracking ID to the analytics dashboard for enhanced monitoring.
Give it a try
You can create an account and try out a 45-day trial meant for 3 users and 50 files, no credit card required. Or you can elect one of the three pricing plans — bronze, silver or gold, whichever fits your company's requirements best. Finally, you can rest at ease knowing that a team of experts is constantly working to enhance your image management experience with Smartimage — updates such as custom collection headers, or universal embed templates, occur quite often, and they are enacted immediately for all user accounts.